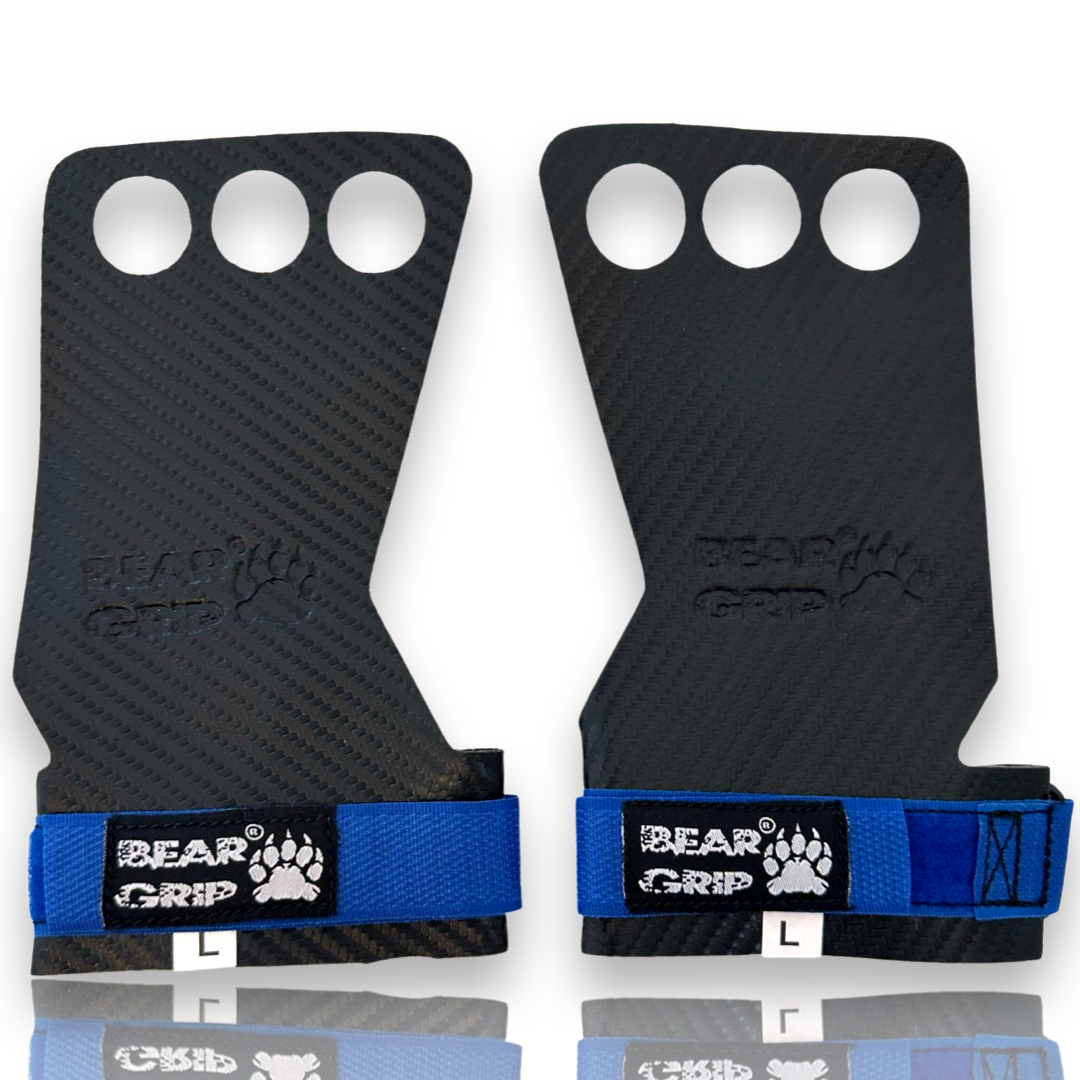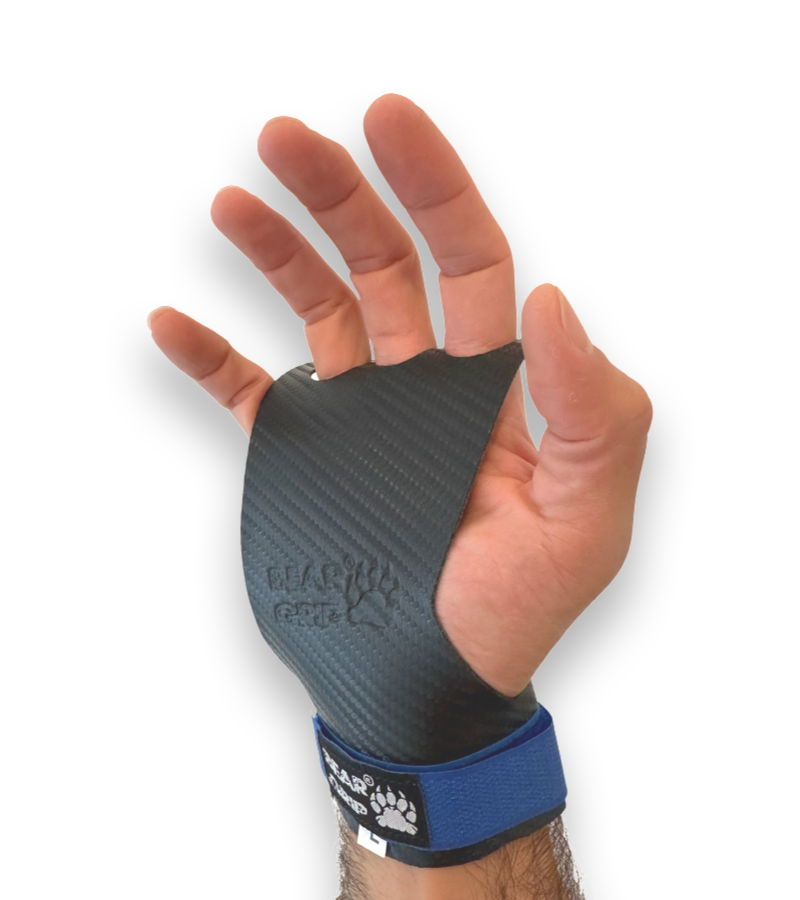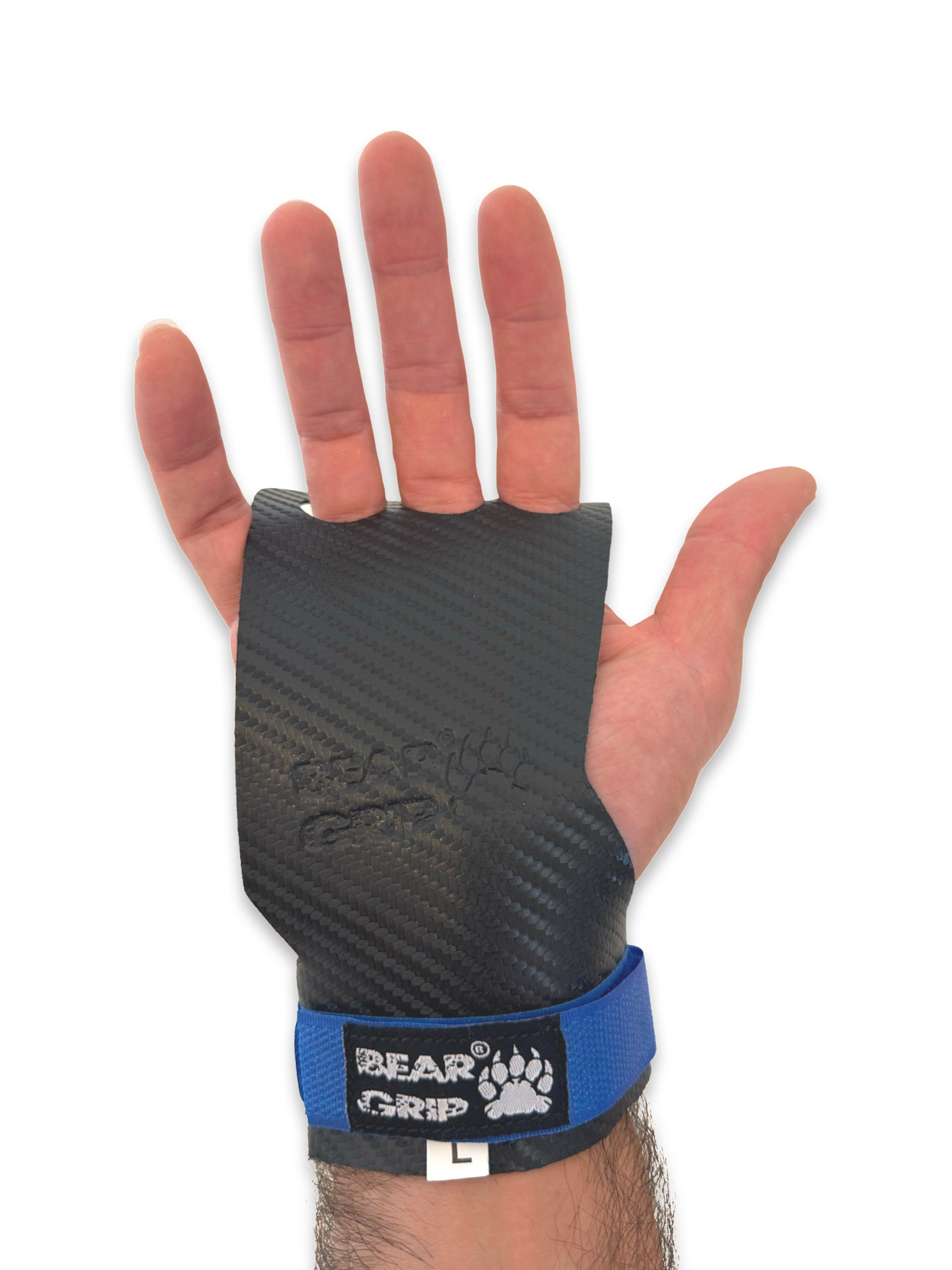 BEAR GRIP - Carbon Fibre Crossfit Grips
---
CLEARANCE SALE
DURABLE CARBON FIBRE CONSTRUCTION: Our Crossfit 3-hole grip is expertly crafted from high-quality carbon fibre material, ensuring exceptional durability and long-lasting performance.
- ENHANCED GRIP AND CONTROL: The three strategically placed holes provide an optimal grip and allow for better control during your Crossfit workouts, giving you the confidence to push your limits.
- ULTRA-LIGHTWEIGHT DESIGN: Made with lightweight carbon fibre, these grips won't weigh you down or hinder your movements, allowing you to focus on your training without unnecessary distractions.
- COMFORTABLE AND SECURE FIT: The ergonomic design of our grips offers a comfortable and secure fit for your hands, reducing the risk of slippage and preventing blisters or calluses during intense workouts.
- VERSATILE USE: Suitable for a variety of exercises and activities, including pull-ups, muscle-ups, kettlebell swings, and more. Our carbon fibre Crossfit 3-hole grip is a versatile accessory to elevate your performance.