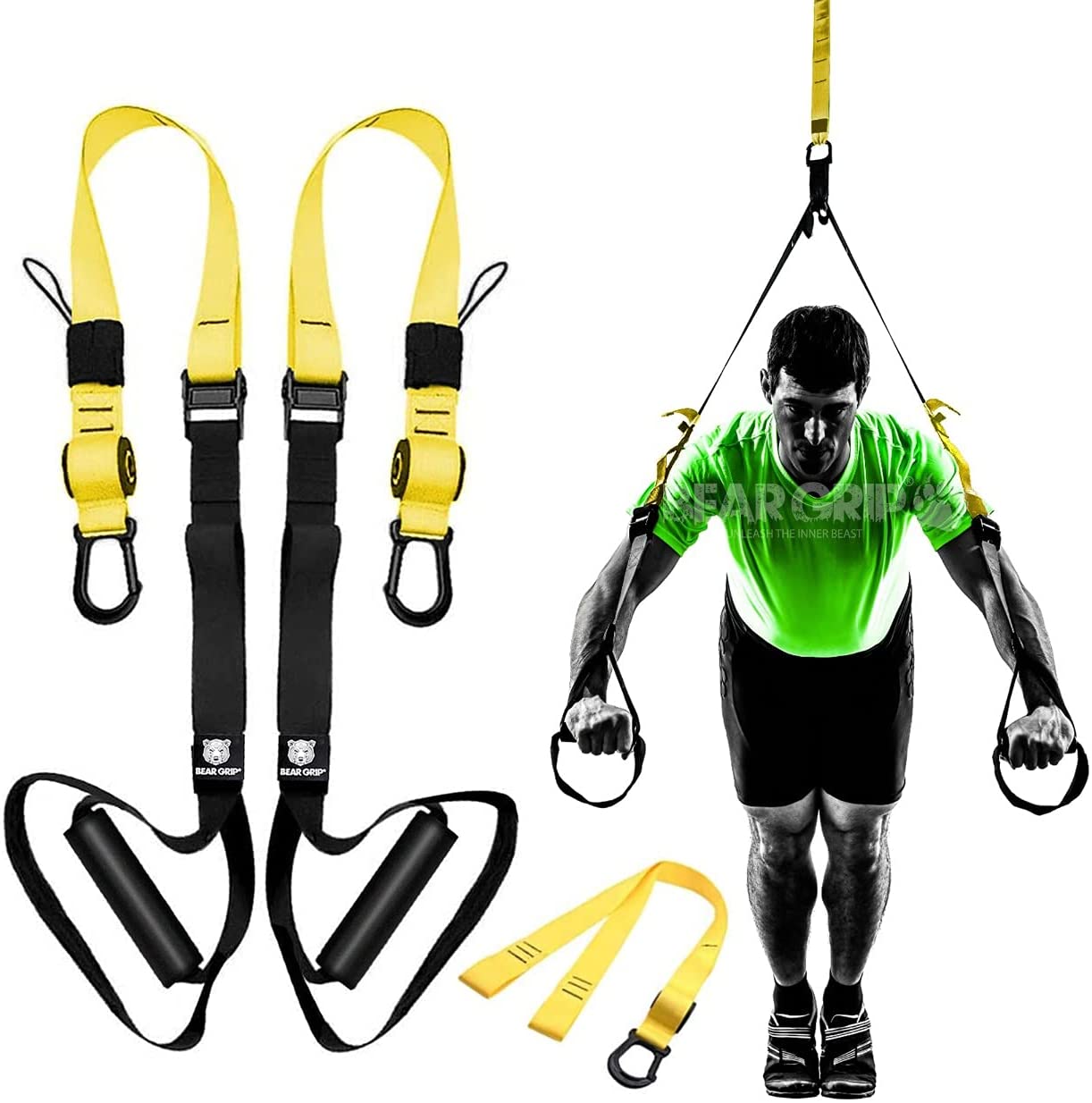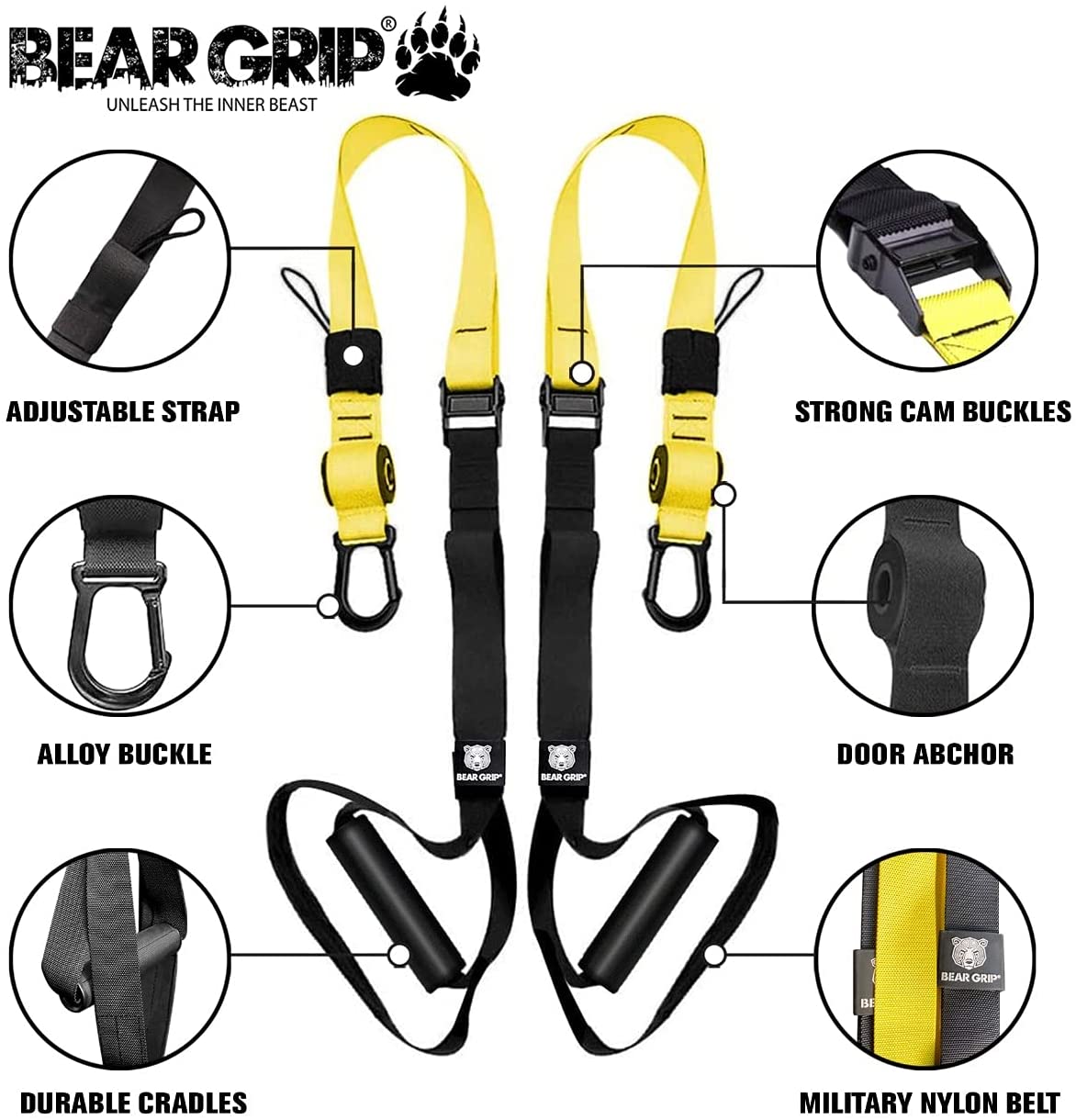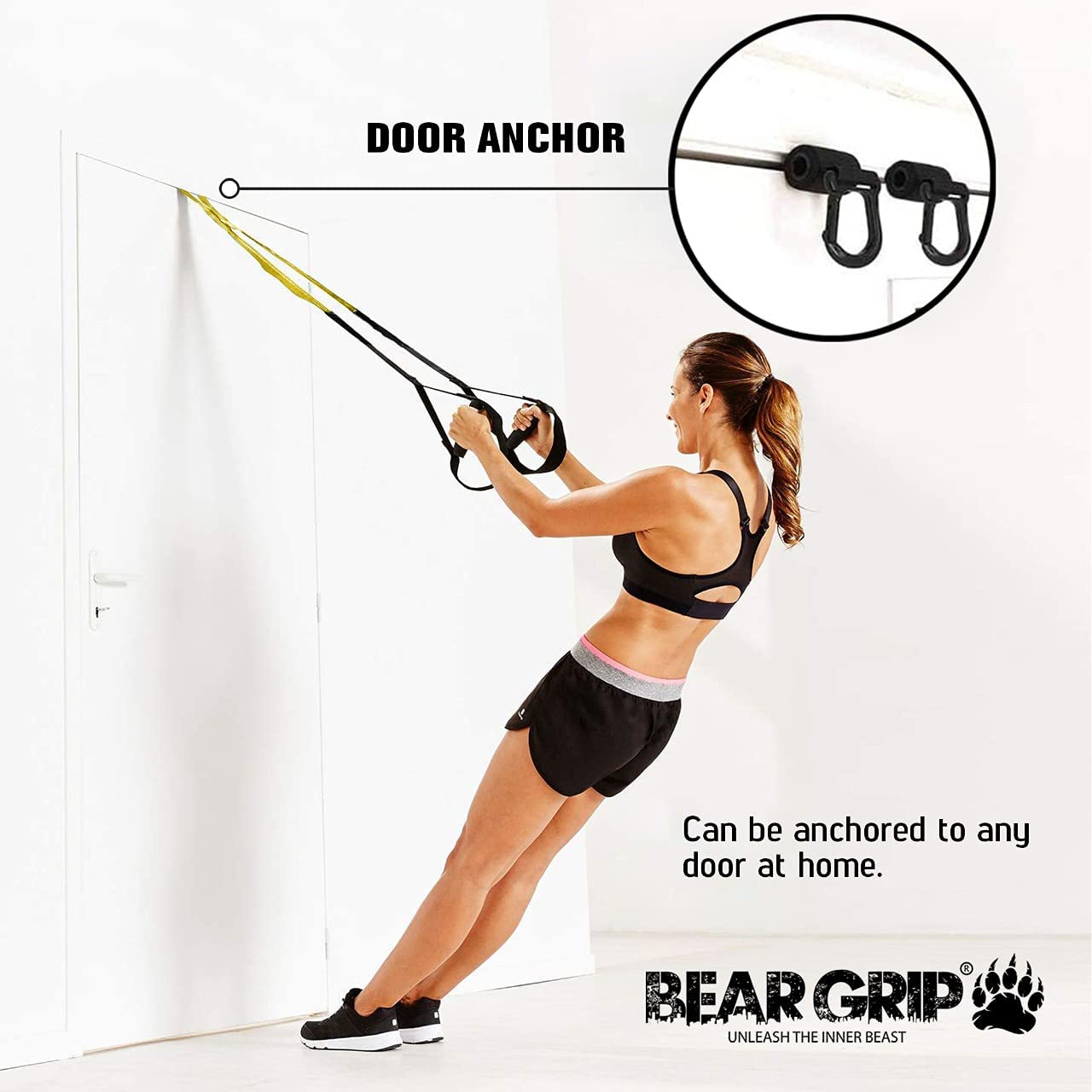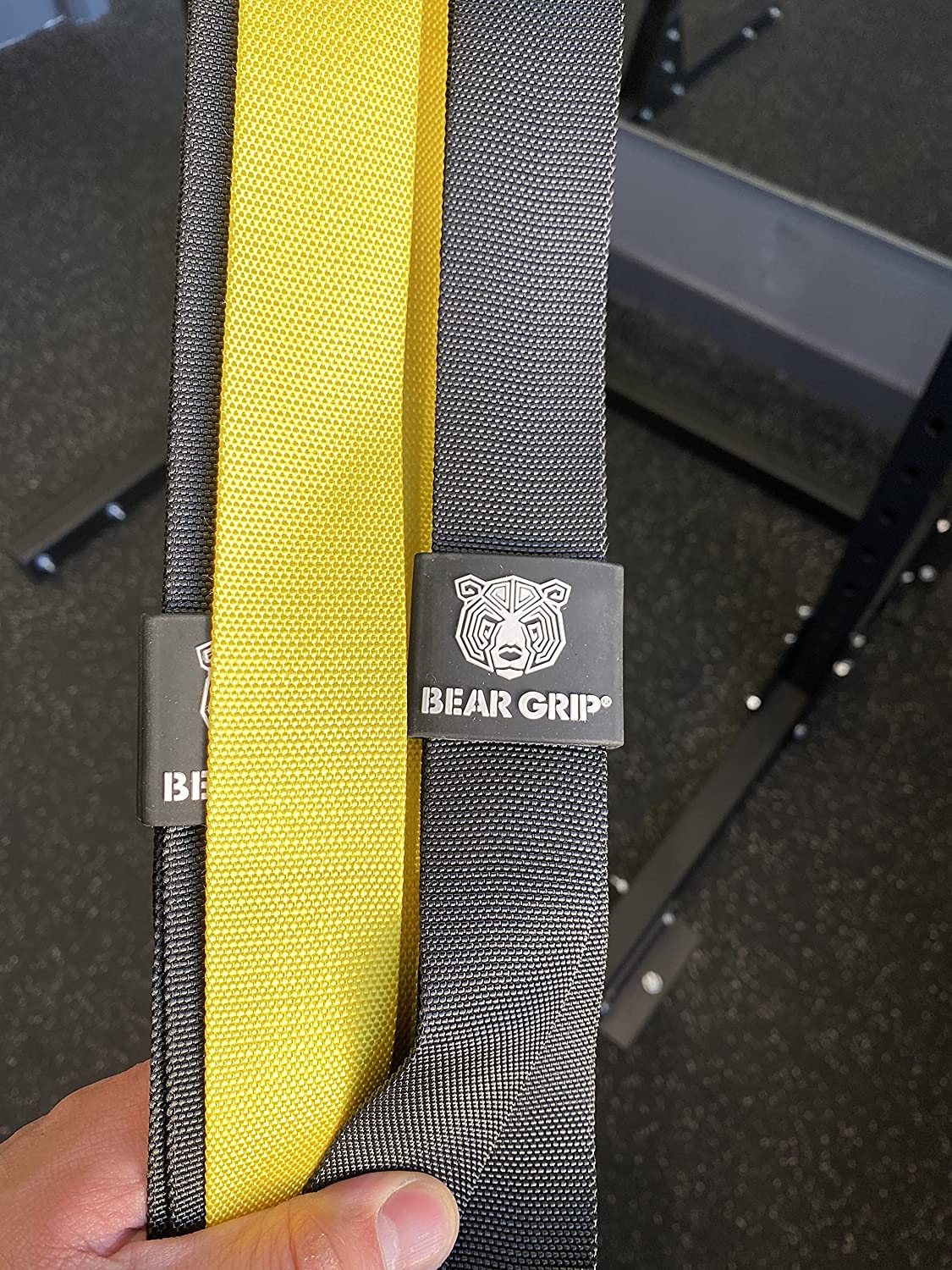 BEAR GRIP SURPLUS - Exercise Suspension, Indoor and Outdoor workouts
---
BEAR GRIP - Exercise Suspension, Indoor and Outdoor workouts

🏋-IDEAL EXERCISE EQUIPMENT - BEAR GRIP bodyweight resistance trainer kit builds muscle, burns fat, increases endurance, and improves flexibility. Perform rows, squats, mountain climbers, curls, chest flys and many more with our Versatile Suspension Trainer kit tool. It is quick to set up, easy to use by utilising your body weight to control your movements during exercise for a challenging workout.
🤾HIGH QUALITY AND DURABLE MATERIAL- Our resistance trainer kit consists of anchors, two zinc alloy hoist buckles, two non-slip handles, and two independent adjustable main resistance straps. Made from strong & high-quality nylon, the straps are connected by a sturdy zinc alloy triangle buckle. It comes with an extender strap design simply to attach them to a horizontal bar with a sturdy surface. The durable and sturdy extender strap can be fixed and set up and will not slip.
🏋SPACE SAVER AND VERSATILE- These Trainer Kit provide a comprehensive workout to every single muscle in your body. You can transport them easily and set up the Bear Grip suspension system anywhere and anytime you want. You just need to simply set up and then you can do comprehensive workout for every muscle and by simply changing the way you angle your body, every muscle can be engaged in a pull or push motion.
🤾SUITABLE FOR ALL- Doesn't matter if you're an Olympic athlete or just venturing into a new hobby of fitness routine; Bear Grip's suspension training is beneficial for all levels of athlete and sports enthusiast. Because you can simply adjust your body position to add or decrease resistance, you're in control of how much you want to challenge yourself on each exercise making it the perfect piece of equipment for people of all fitness levels.
🏋BUILDING CORE STRENGTH- Advantages of suspension training is its ability to develop muscle stability and strength while simply leveraging gravity and your body weight. Provides a total-body workout in a short time, targeting core group contributing to body strength and stability. Your core is constantly engaged to keep your body stabilized and balanced. Strengthening four muscle groups, improve your overall strength & stability which gives strong foundation to try other workouts.