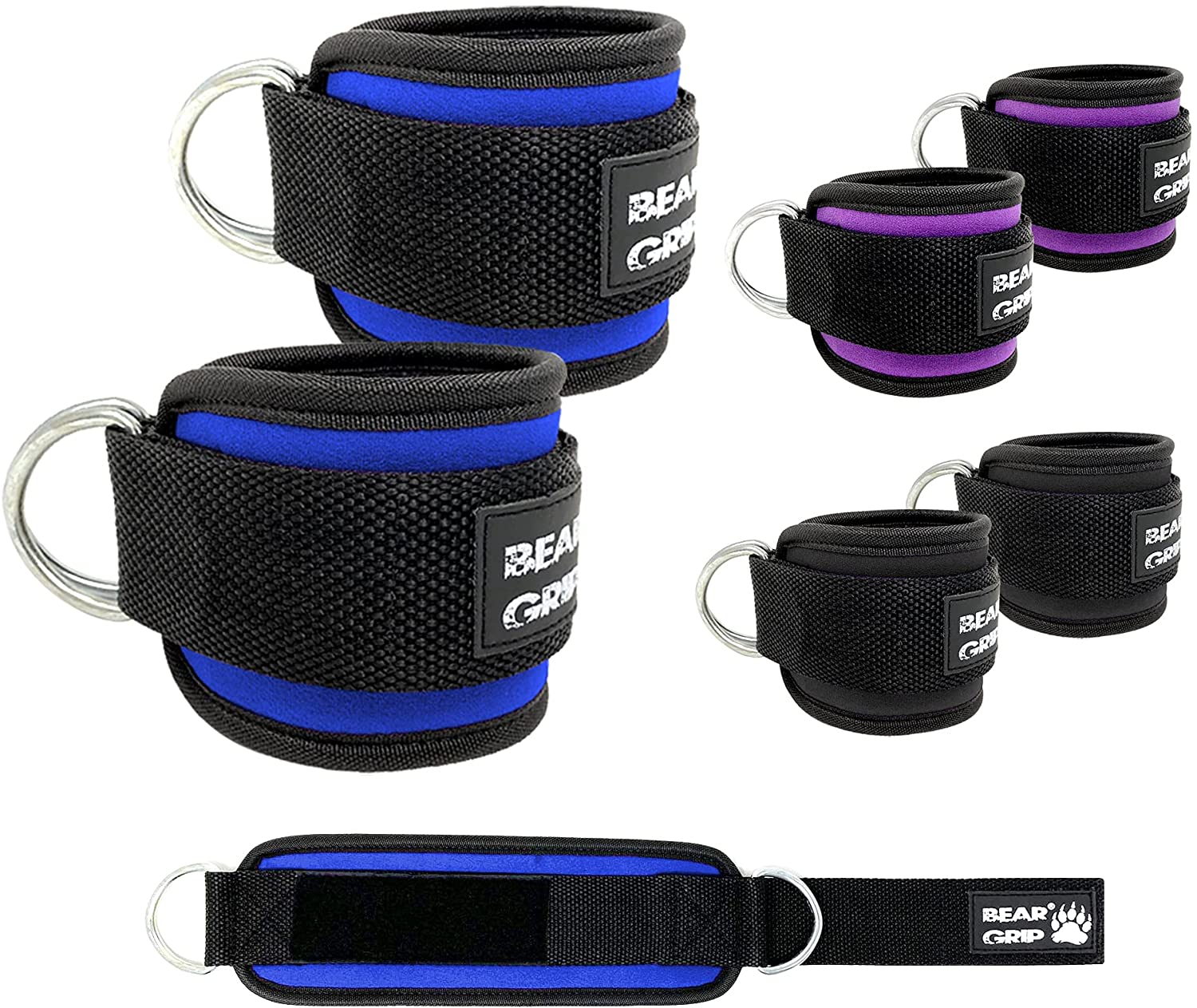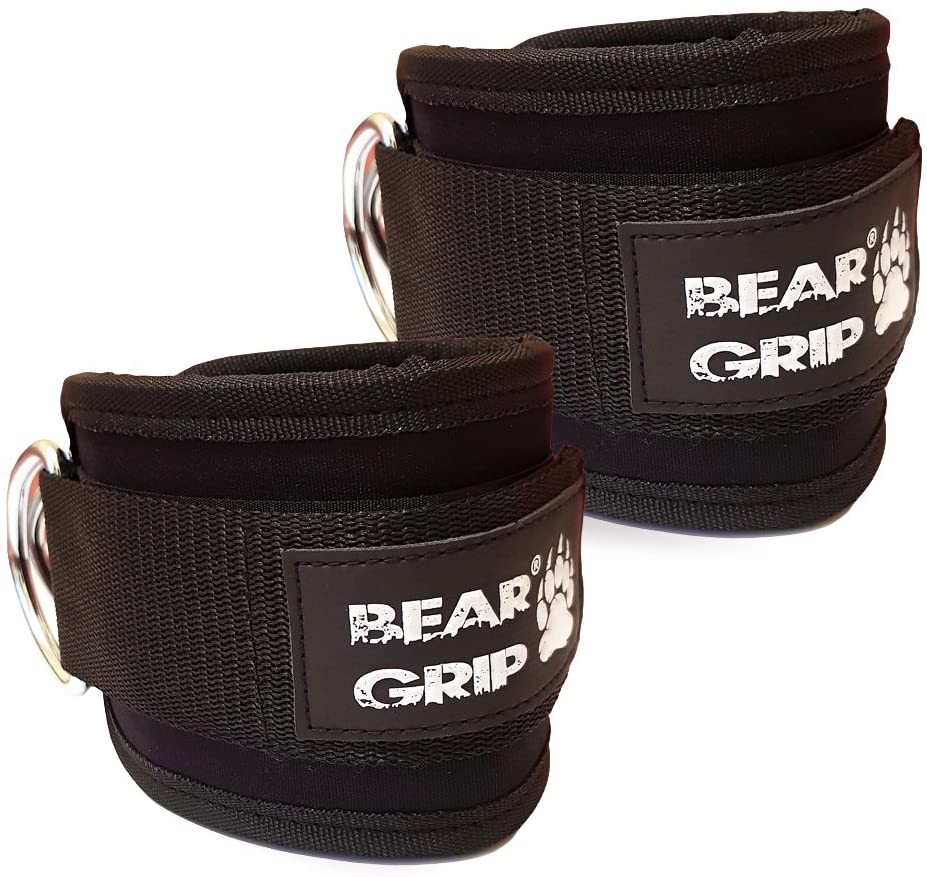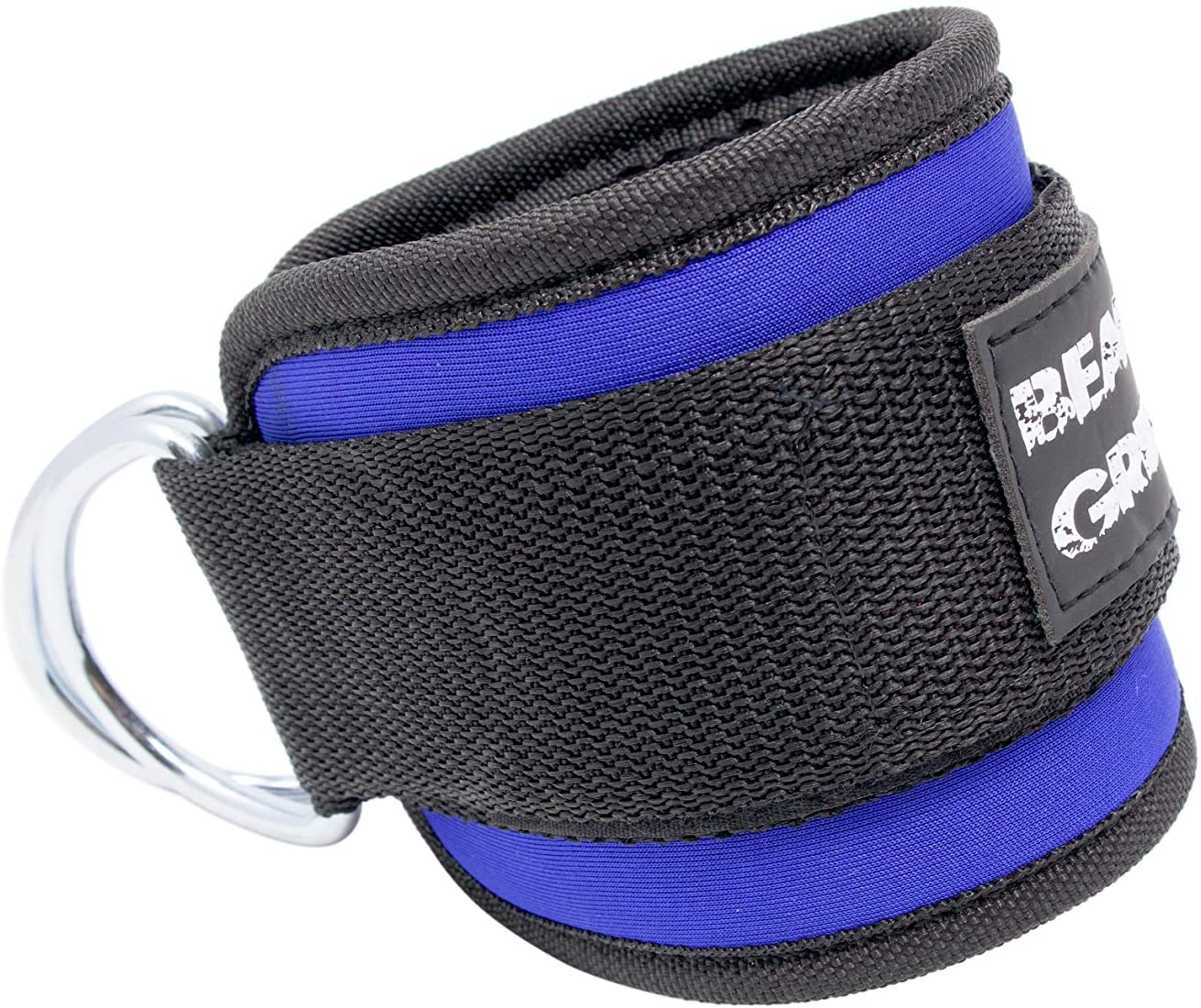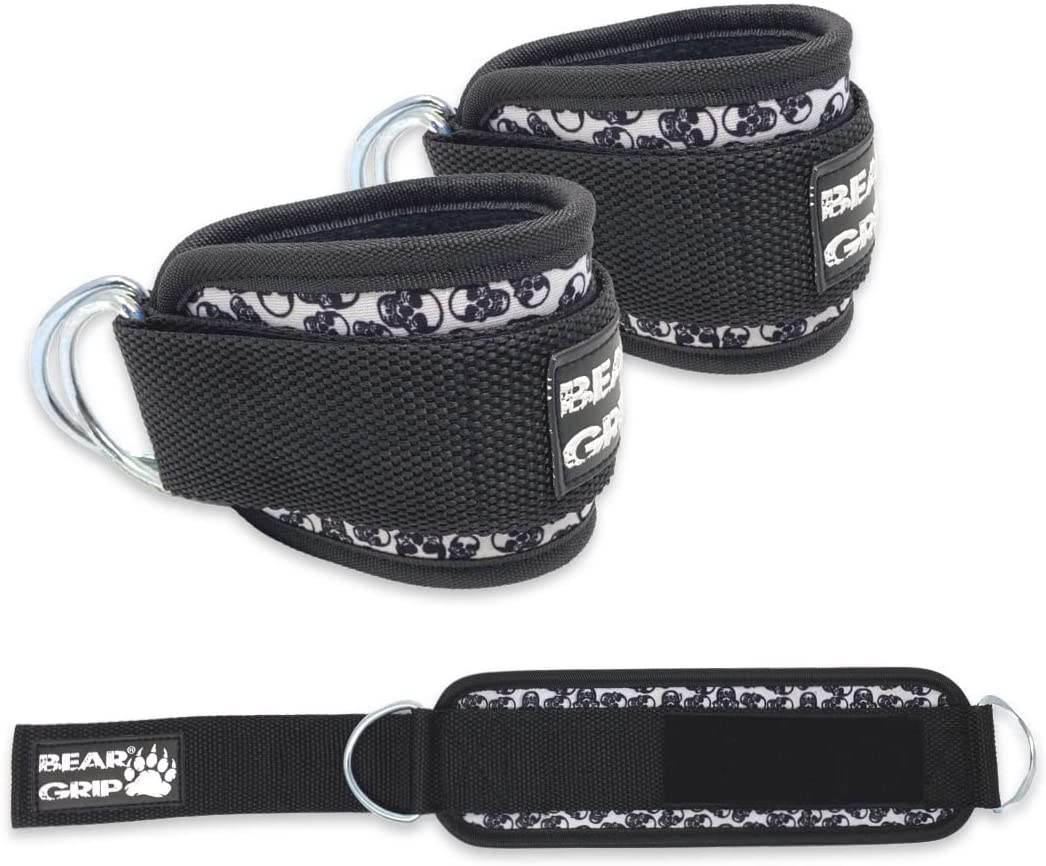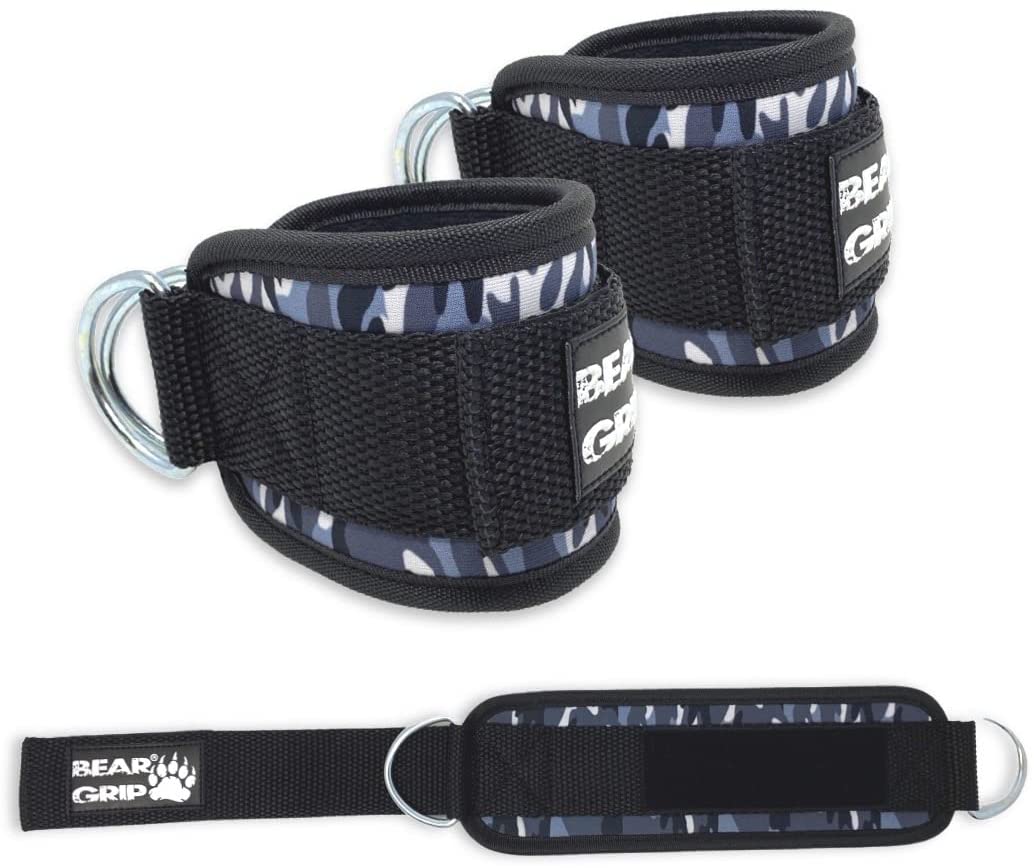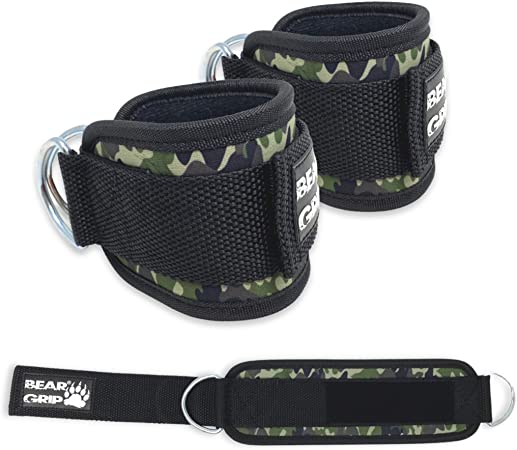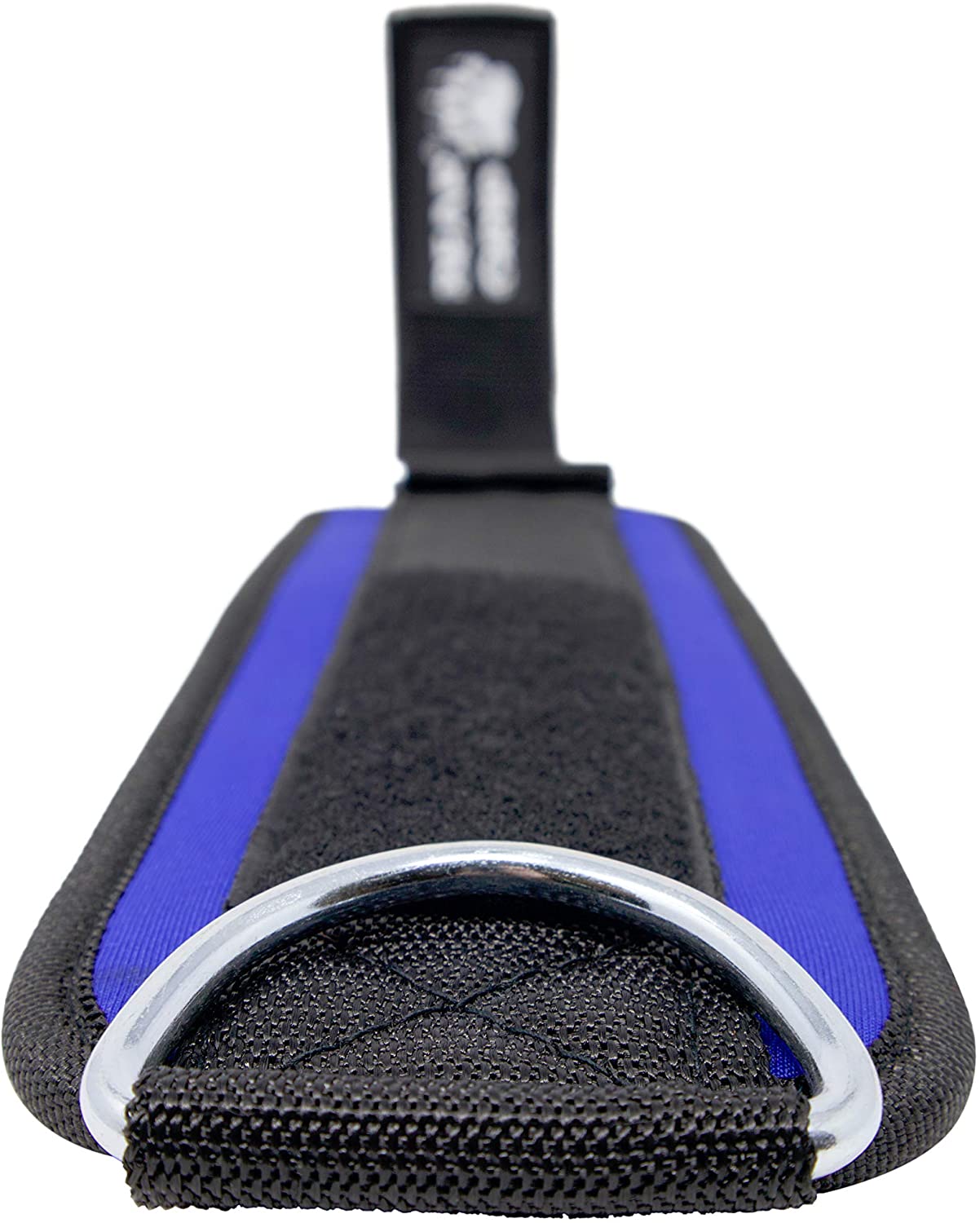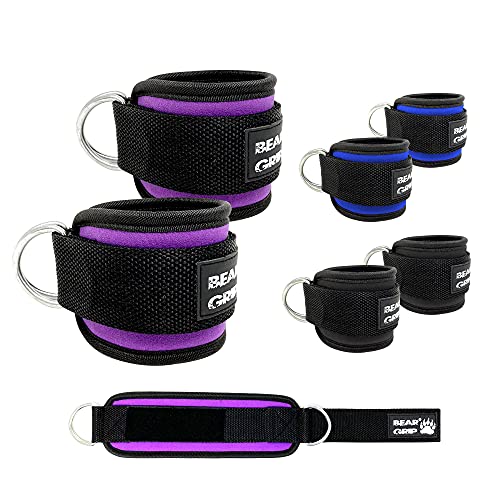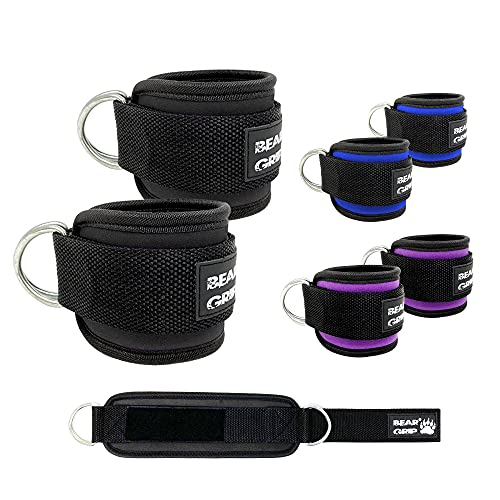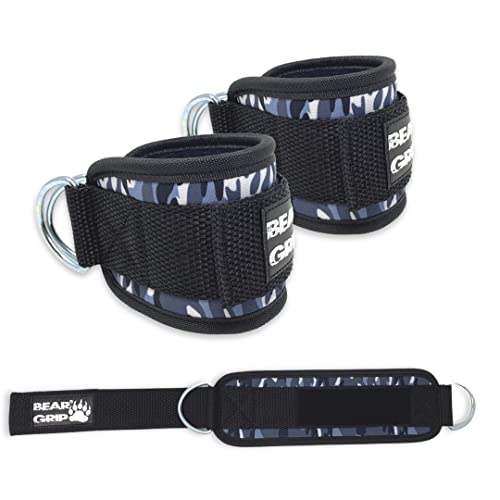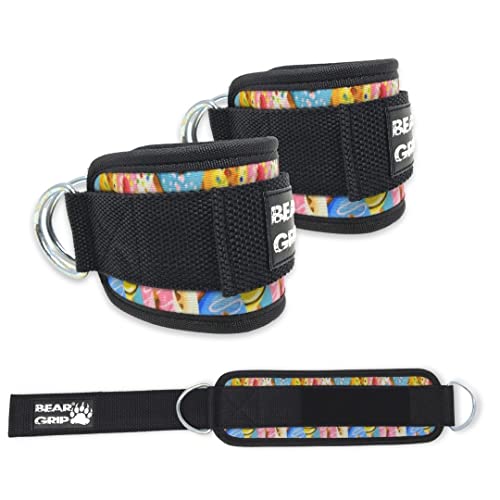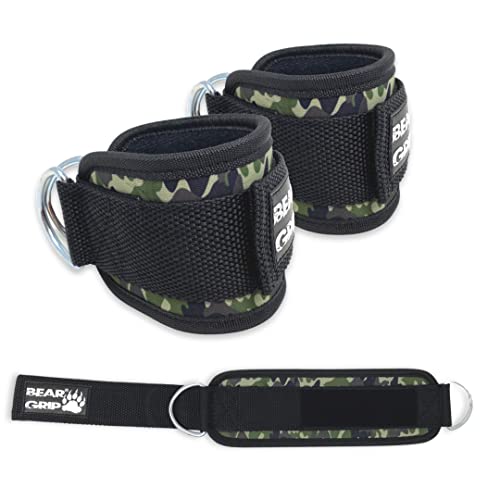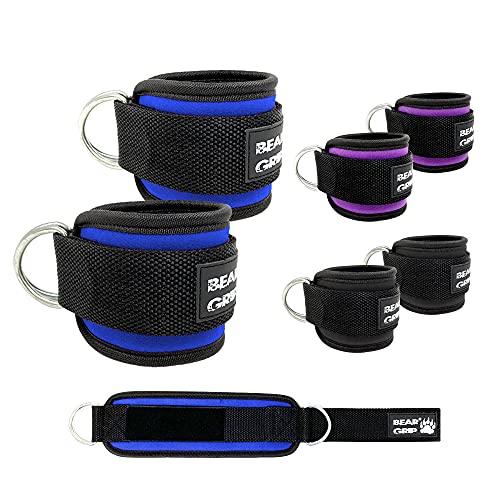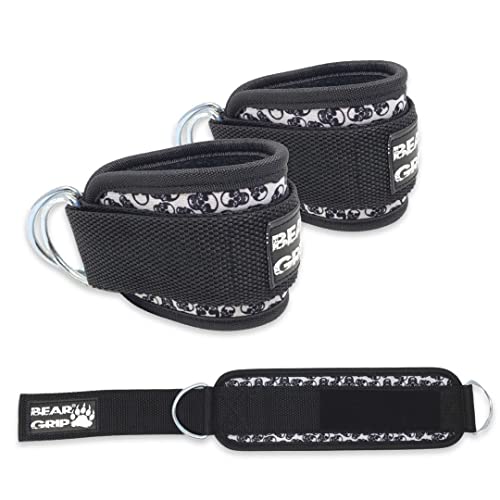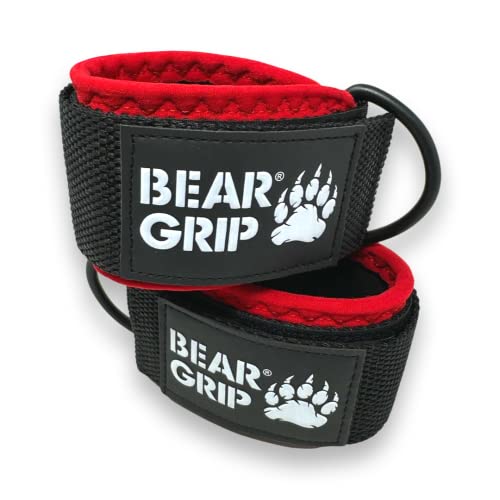 BEAR GRIP - Ankle Straps for Cables (Pairs) - Strong Closure, Double Stainless Steel D-Ring, Adjustable Neoprene - Premium Ankle Cuffs to Enhance Abs, Glute & Leg Workouts - For Men & Women
---
ENGINEERED- Made with high quality nylon strong webbing, thick and soft neoprene padding. It is sweat resistant, reinforced with steel double D ring and double stitching to ensure long lasting equipment strength, and wide fastening comfort. Making it durable and ensures comfort even during hardcore workouts and workout of the day fitness routines.

ENGINEERED with nylon strong webbing, thick and soft neoprene padding.

VERSATILE- Gym ankle strap can be used for resistance training, functional training, and many more; great for leg extensions, leg curls, hip abductors, kick backs, cable lunges and all your favourite leg day routines. We designed this ensuring that we only provide the finest cable machine ankle straps and users will be satisfied.

EXTRA PADDING FOR EXTRA COMFORT- We have used Thick Padding and improved fastening system for easy use and extra comfortability. Allowing you to focus on your work out and form and without worrying about blisters, chafing and sore ankles.

TONING YOUR LOWER BODY- Our Ankle straps are great for doing kickback and are perfect for all types of leg shaping and toning exercises. Get your calf muscles, quads, glutes and hamstrings looking amazing with this essential fitness accessory and because it is sold in pairs you no longer need to keep on switching from one leg to the other during workouts.