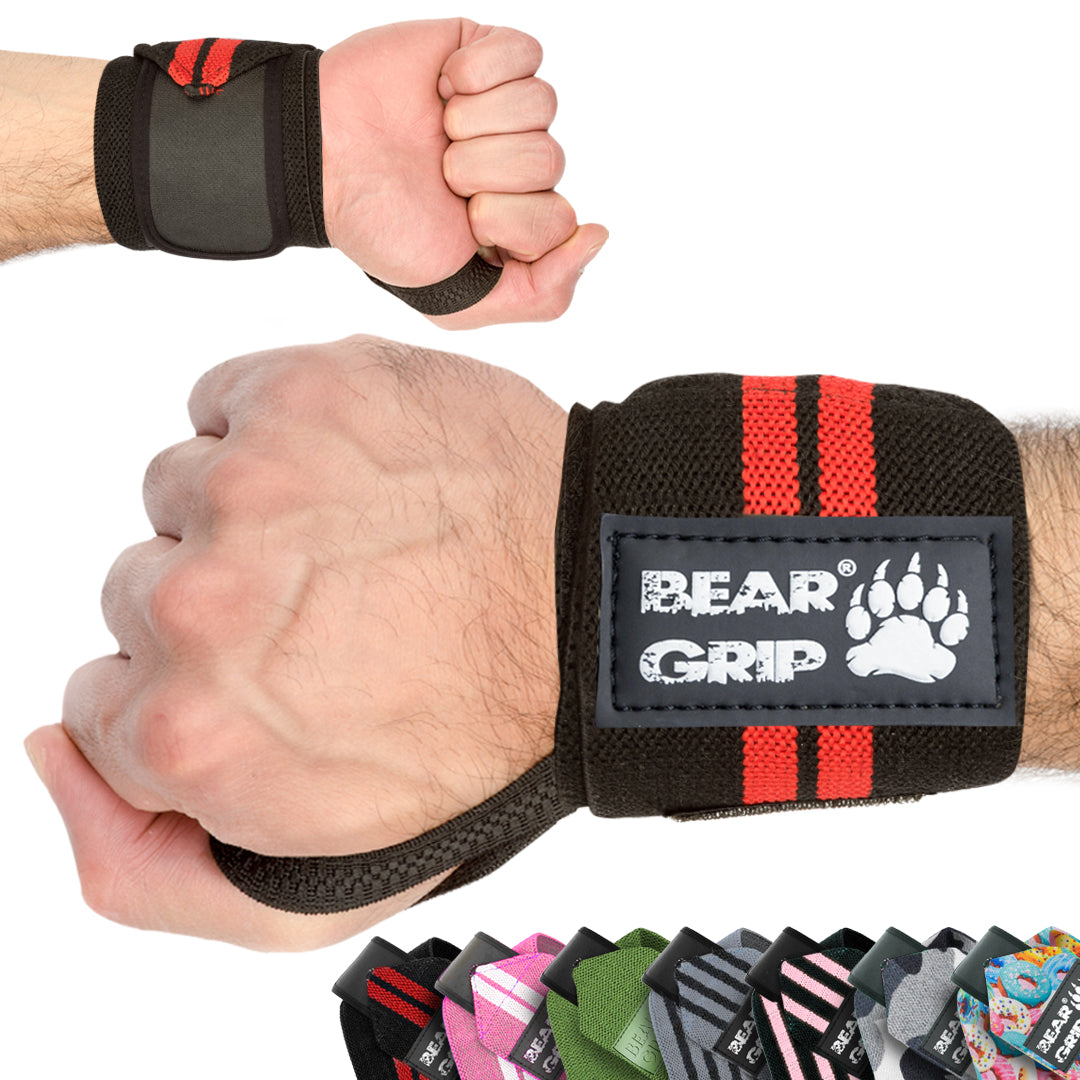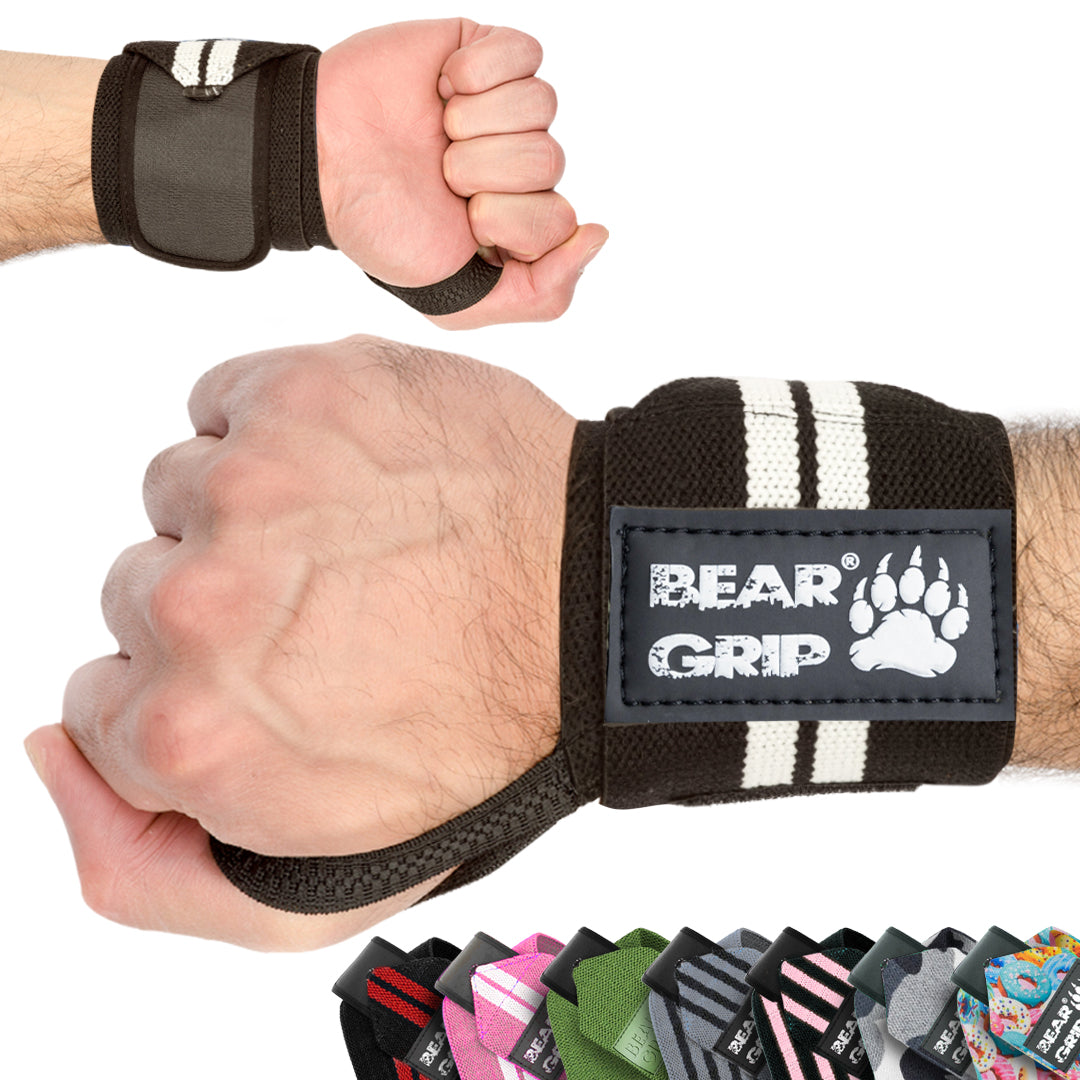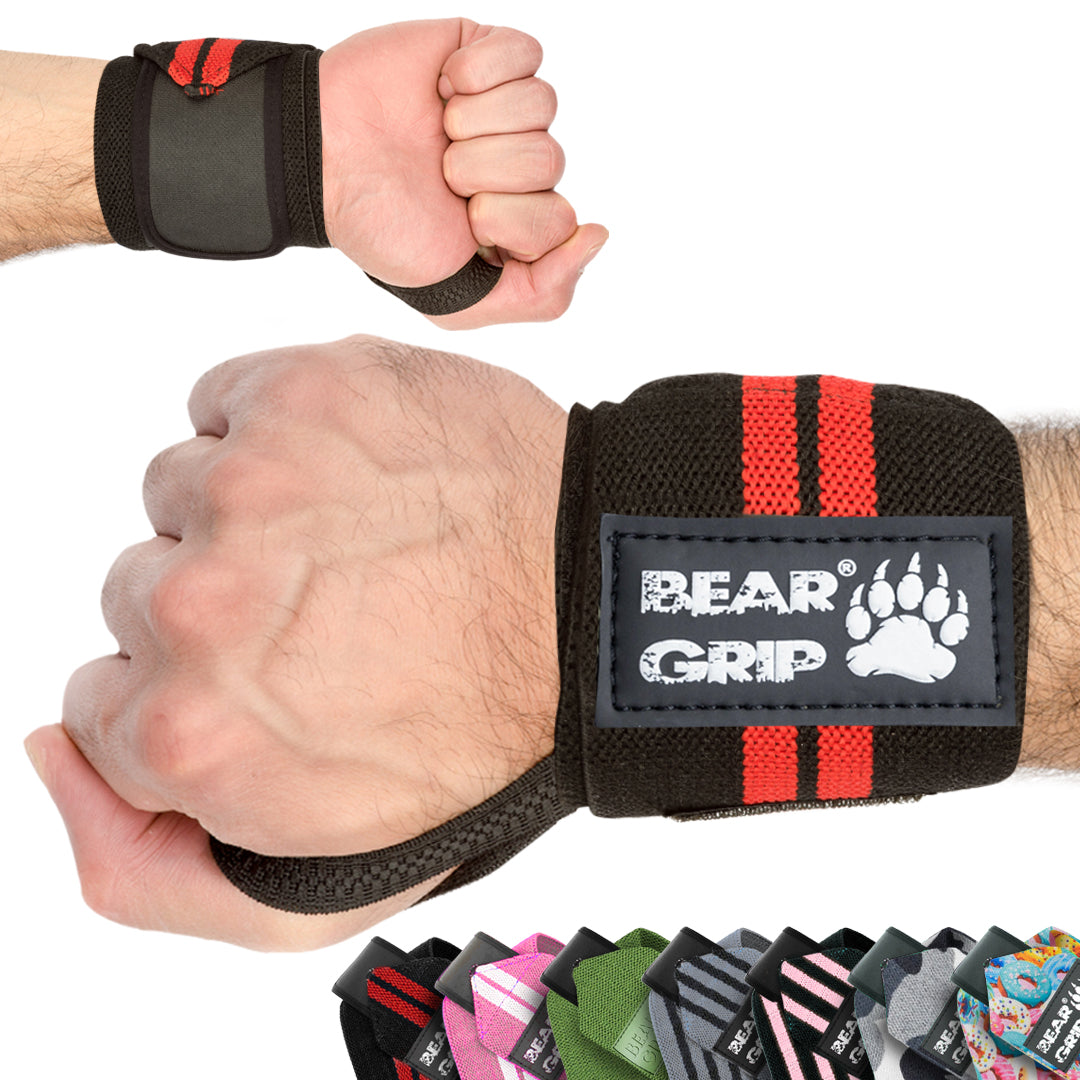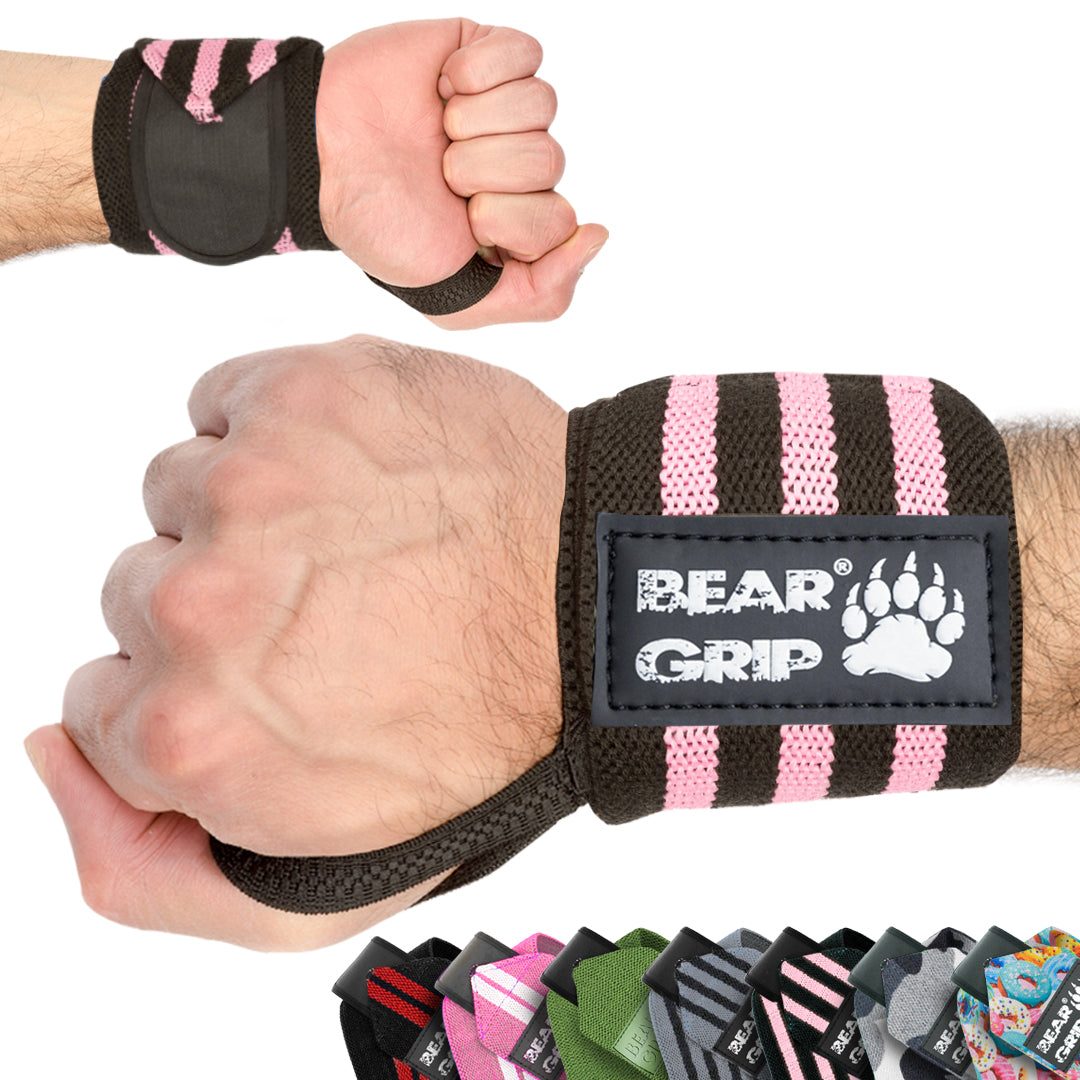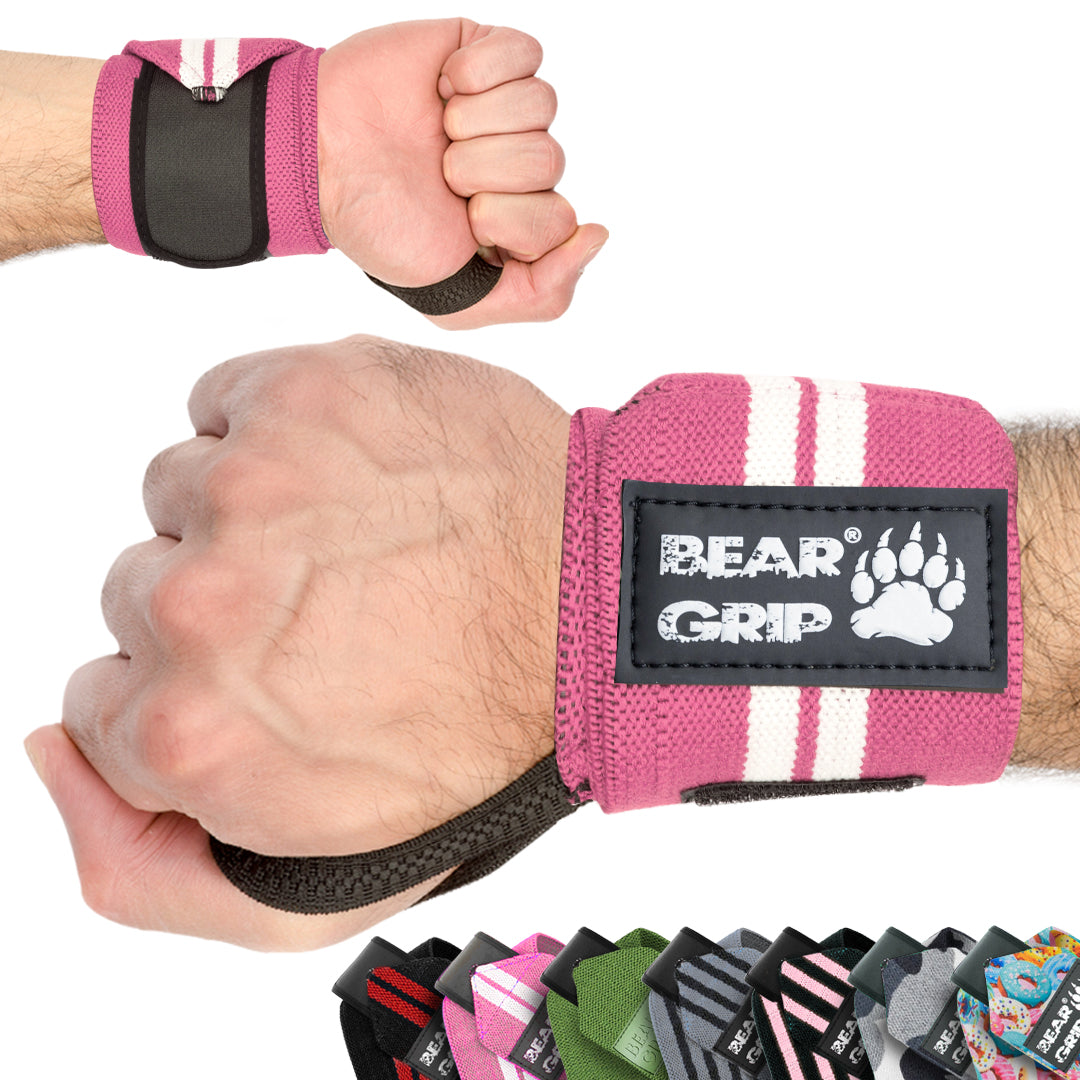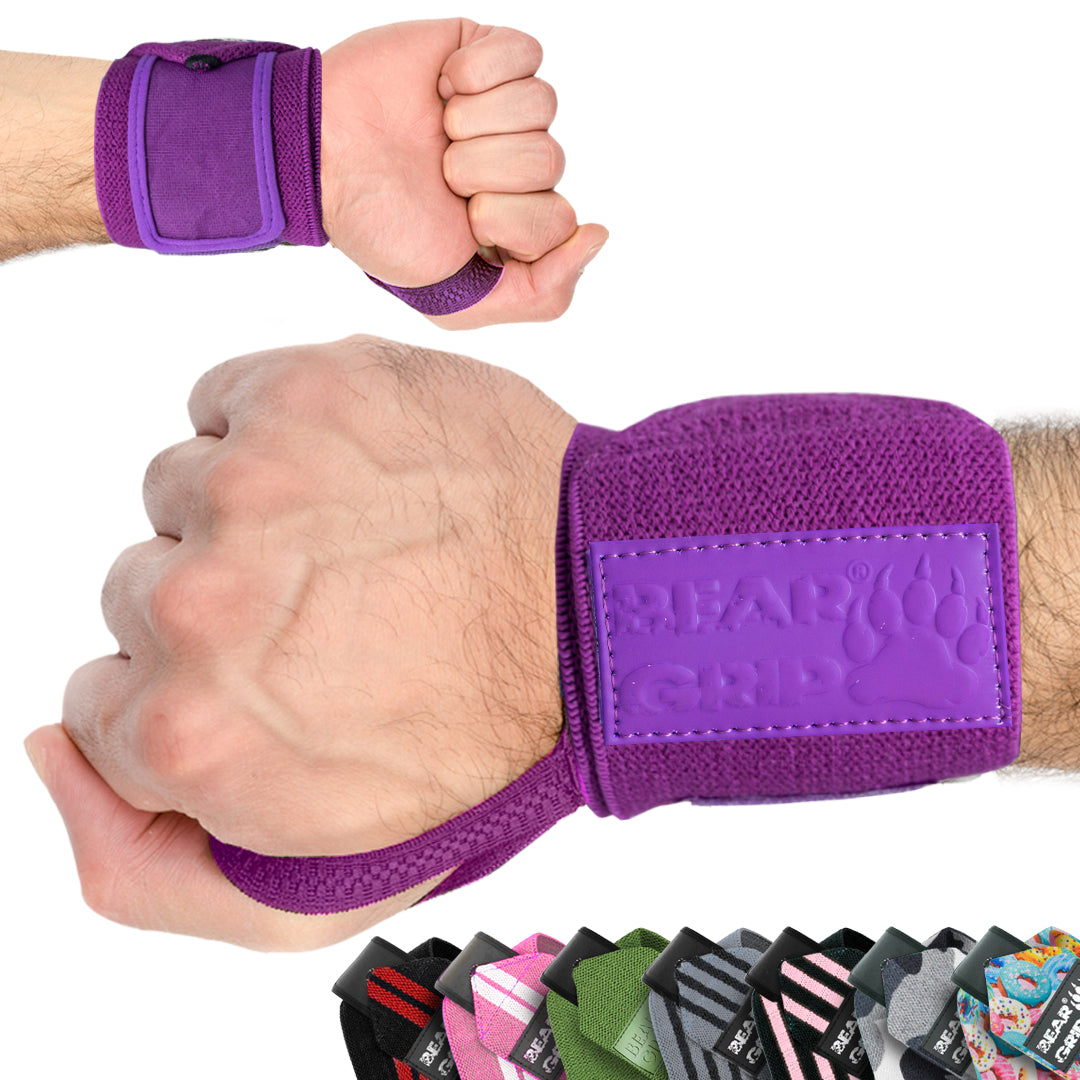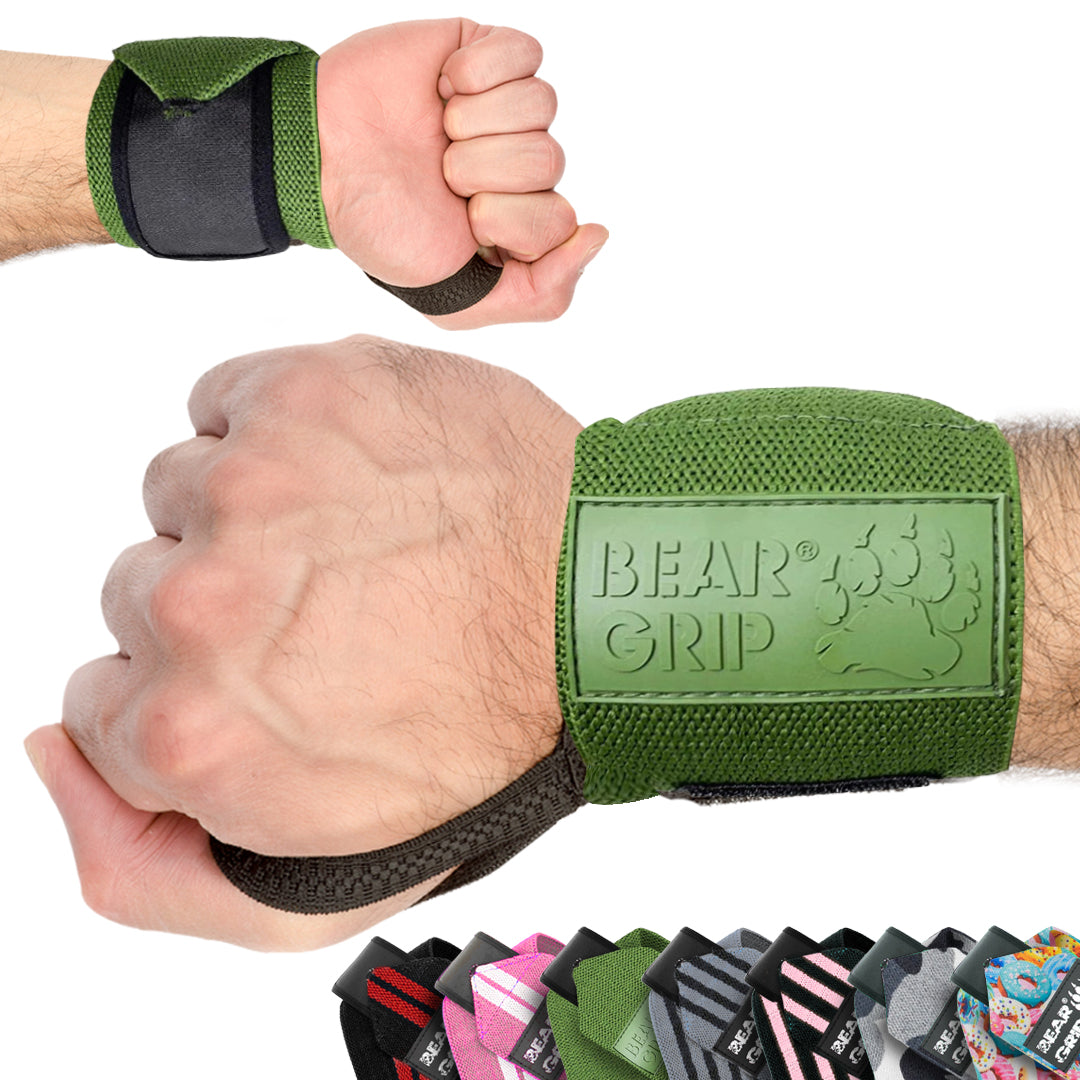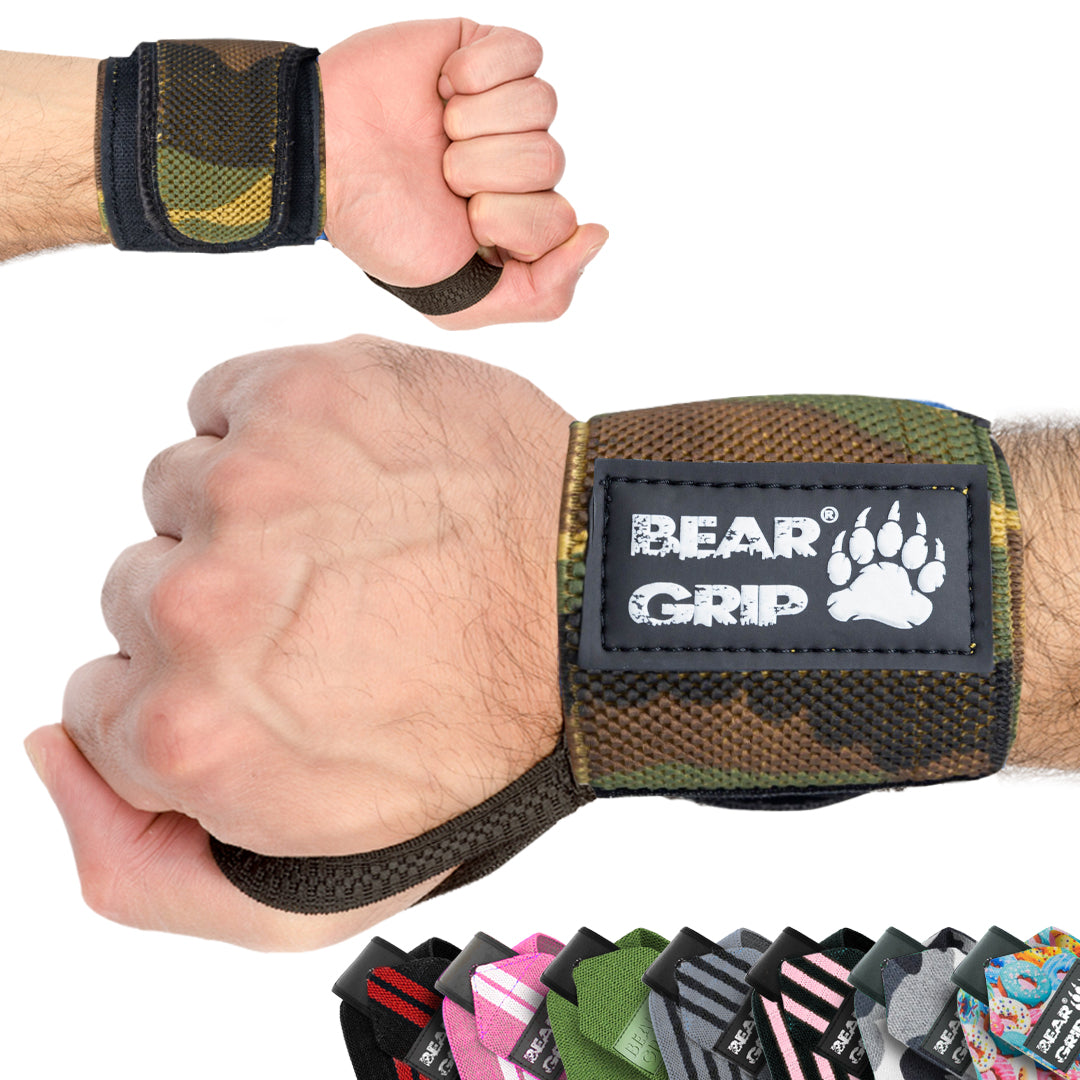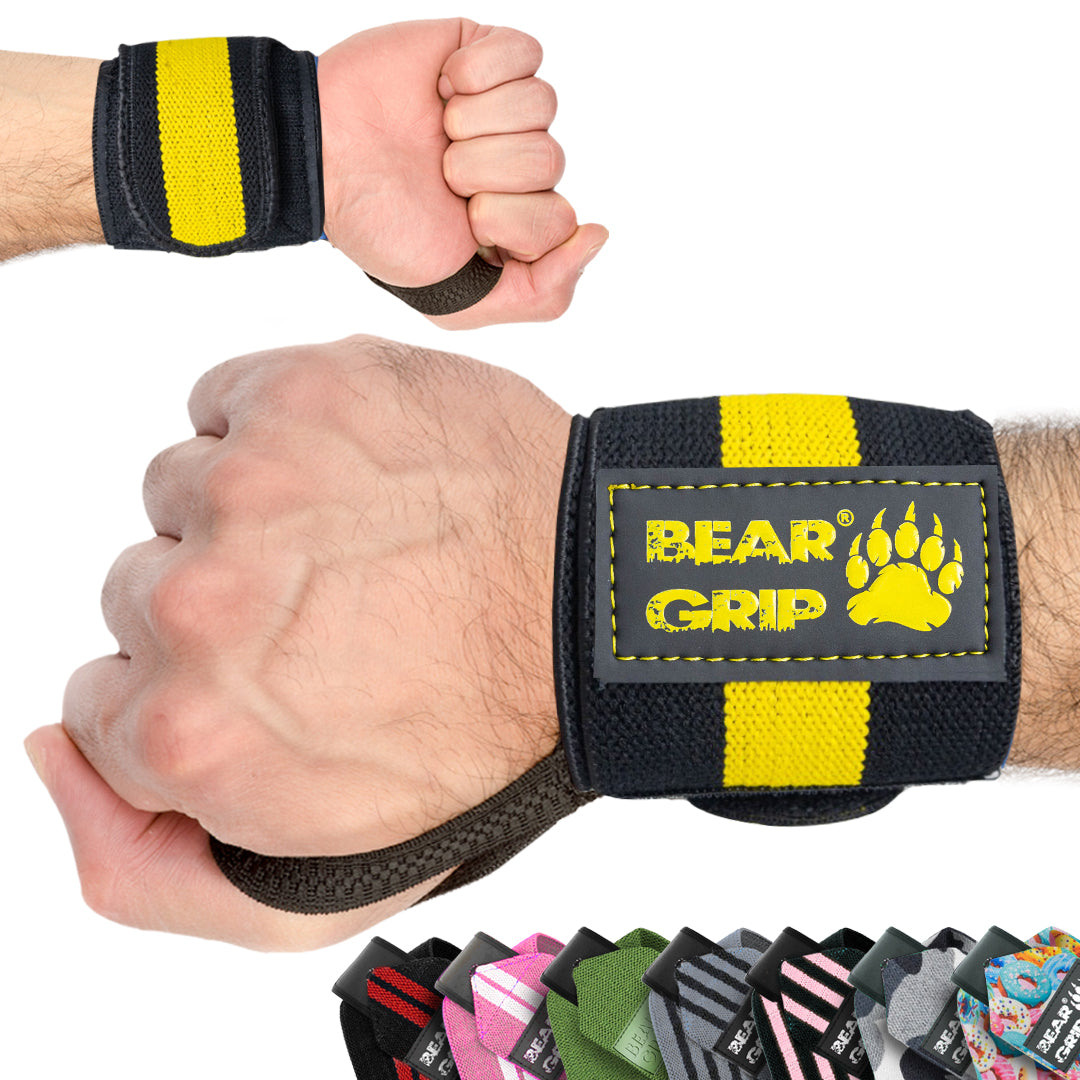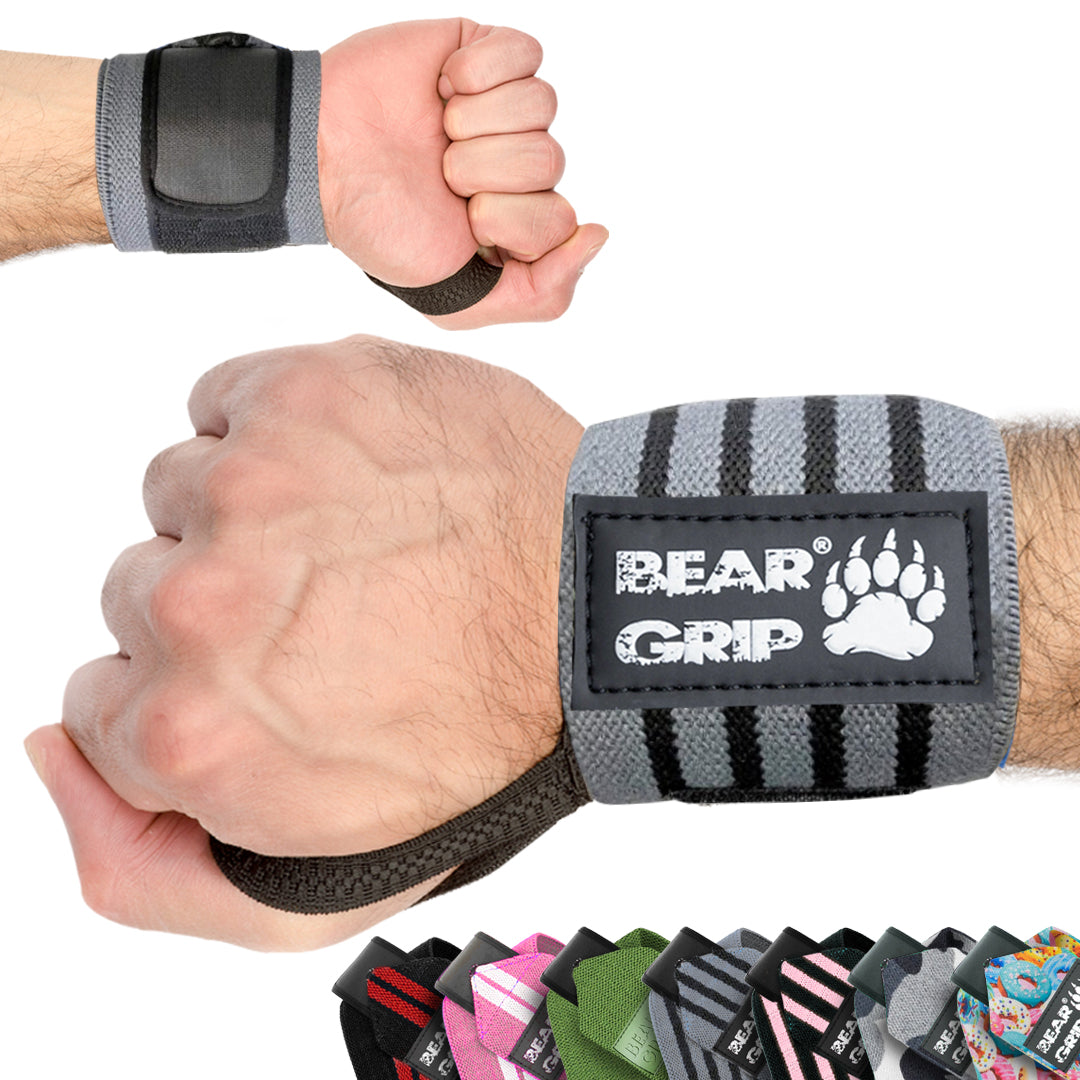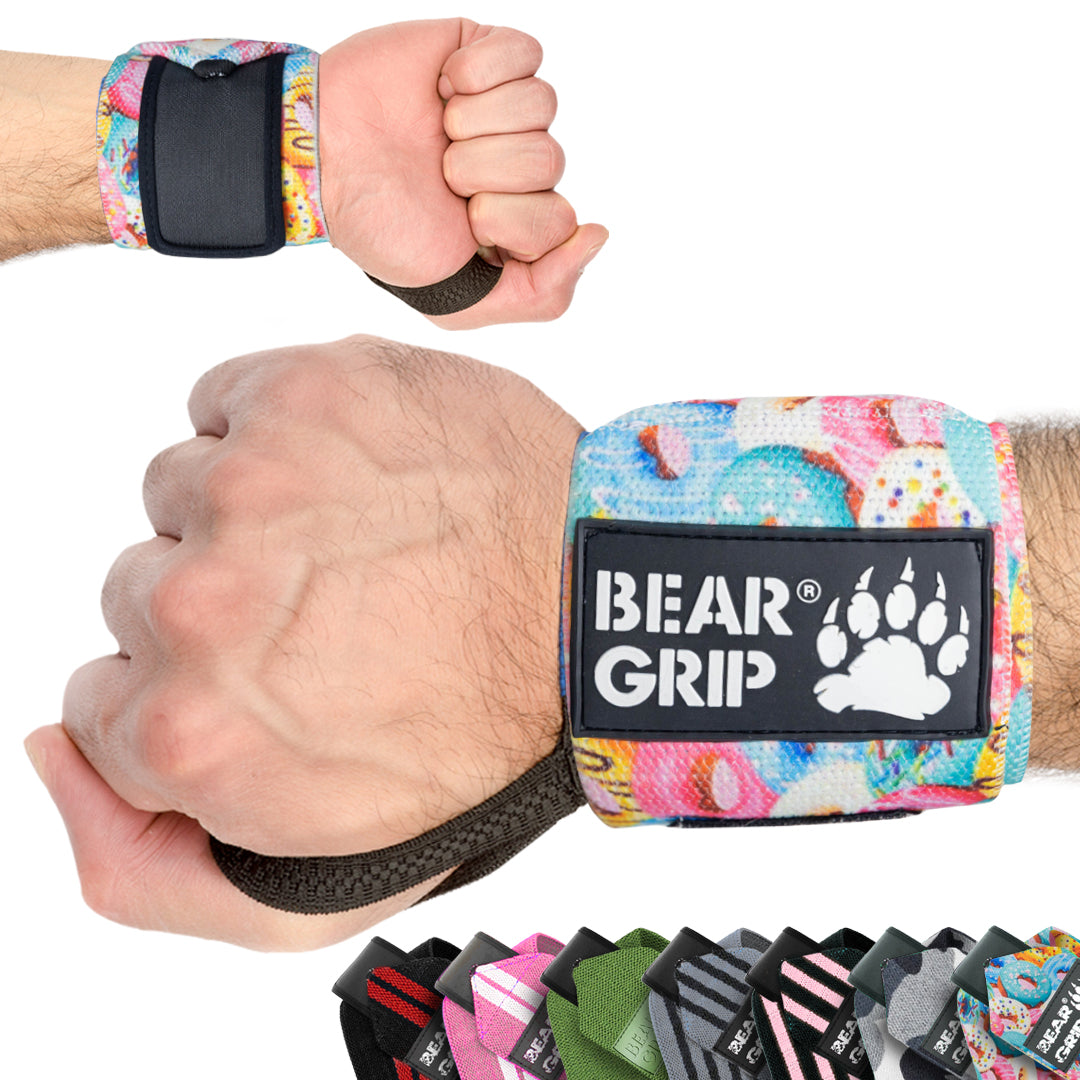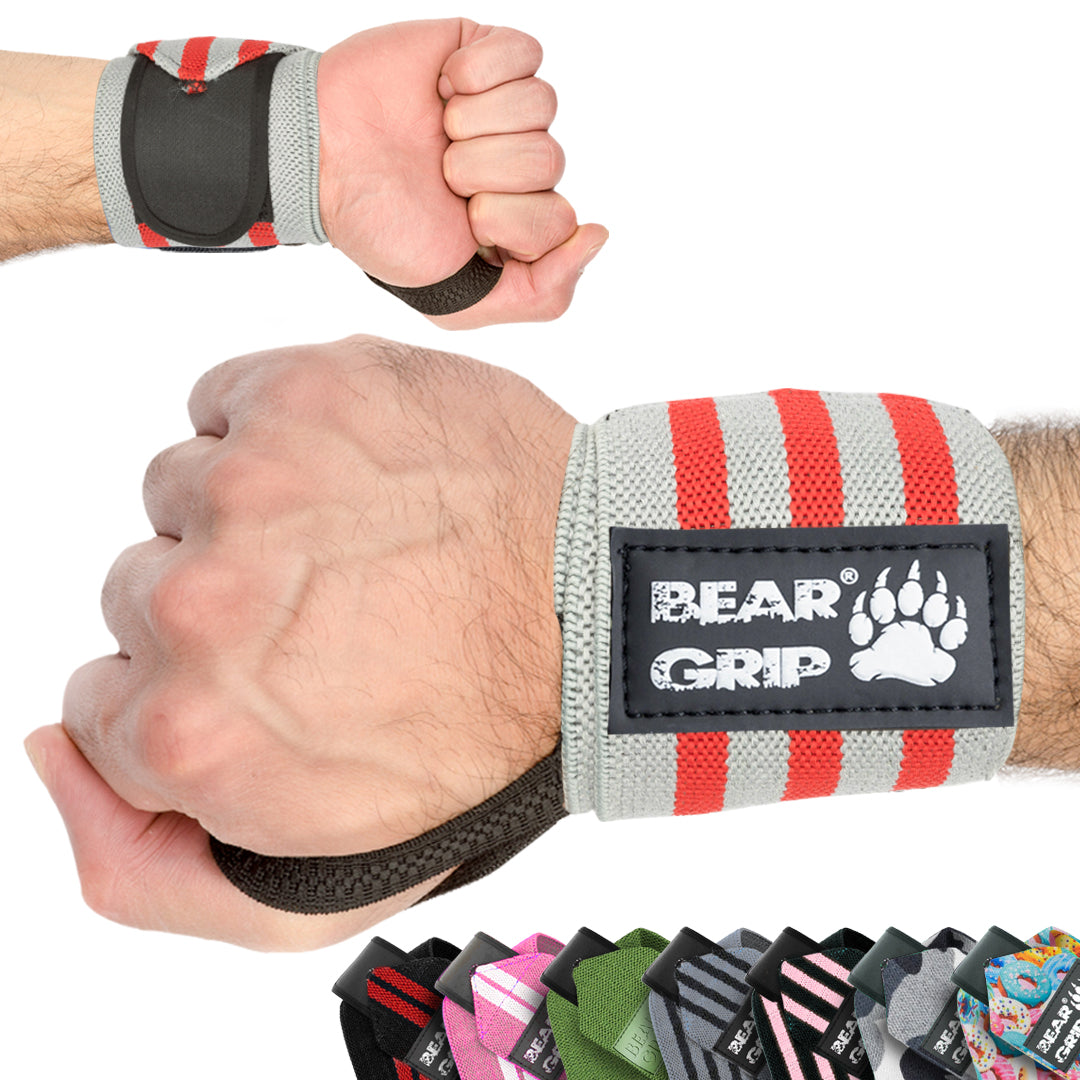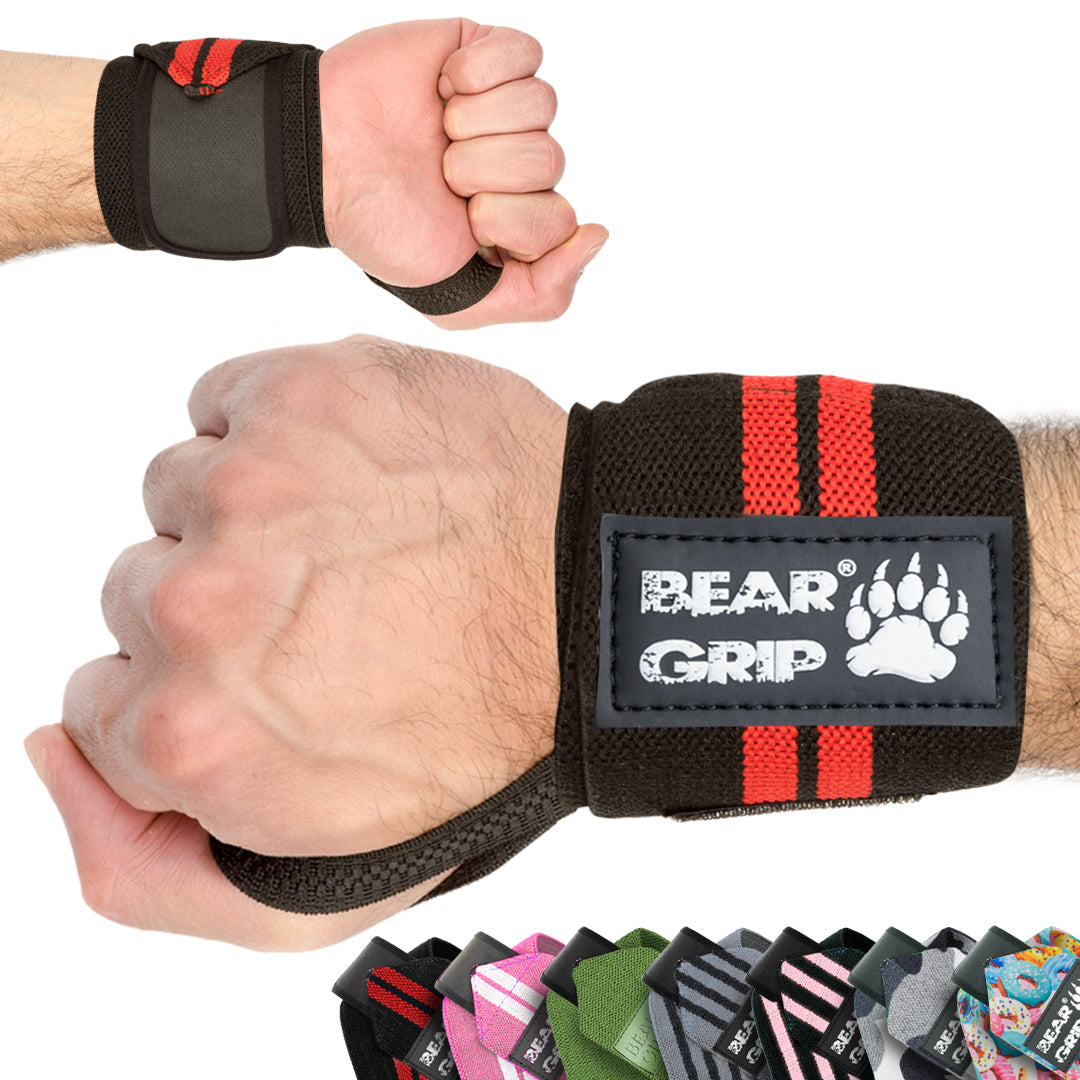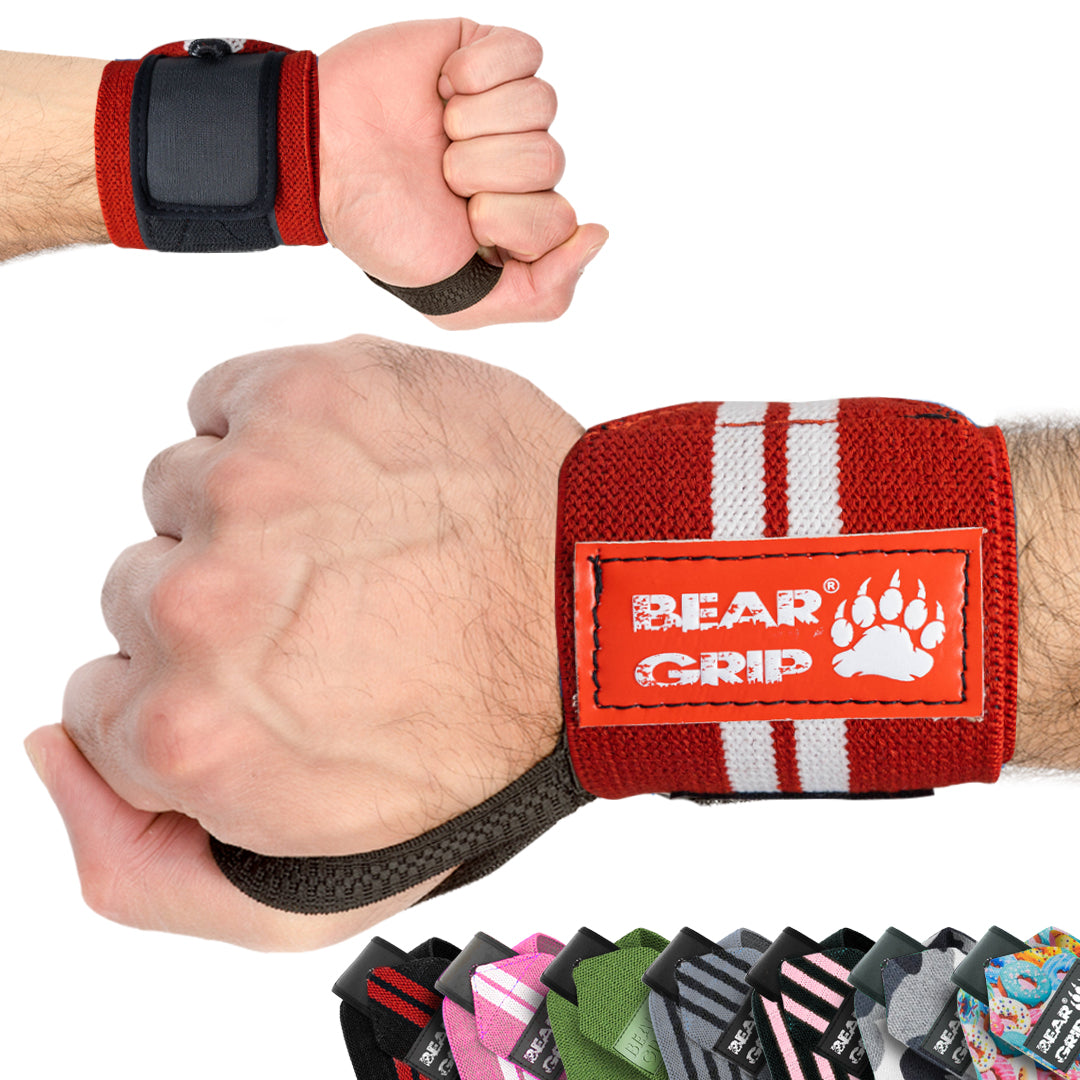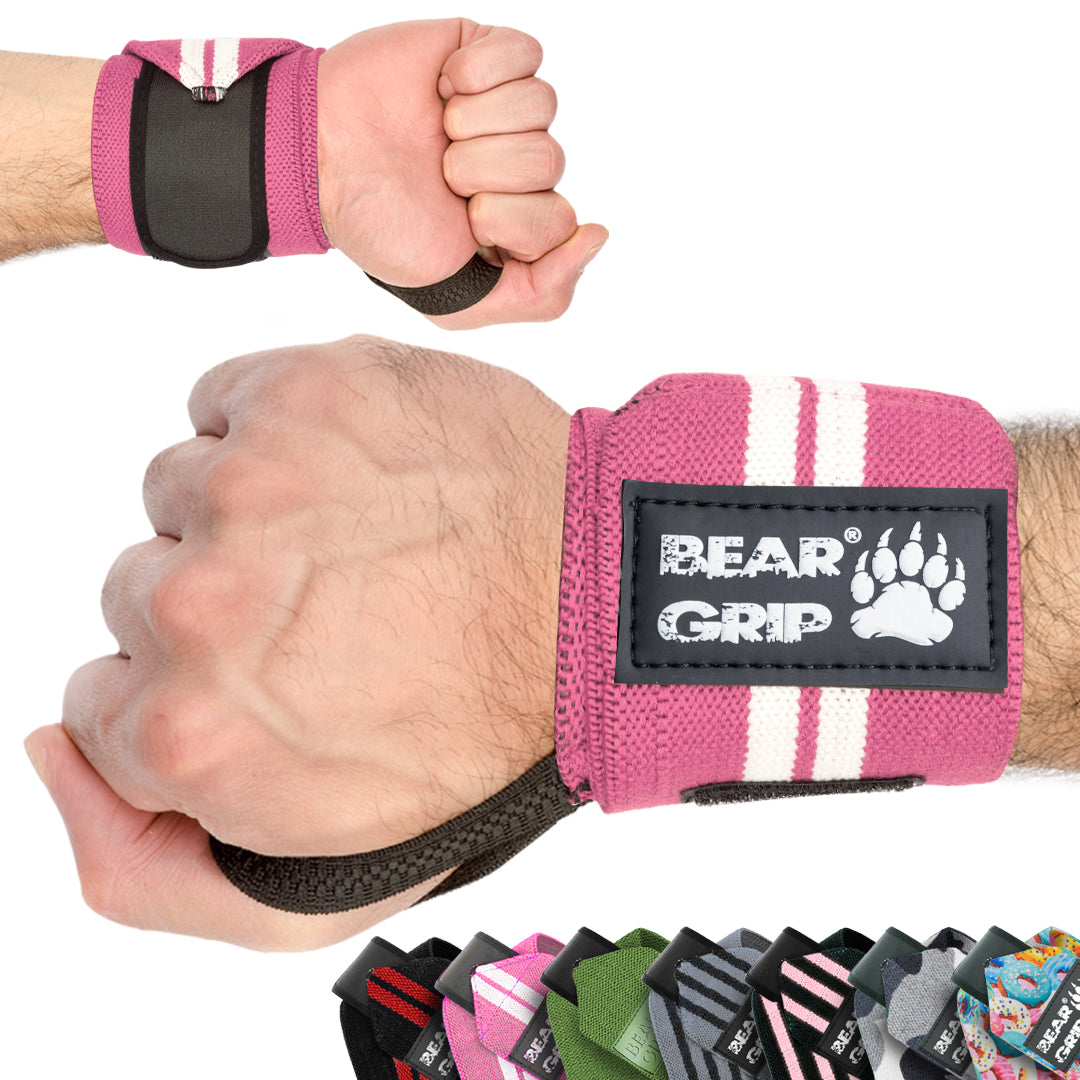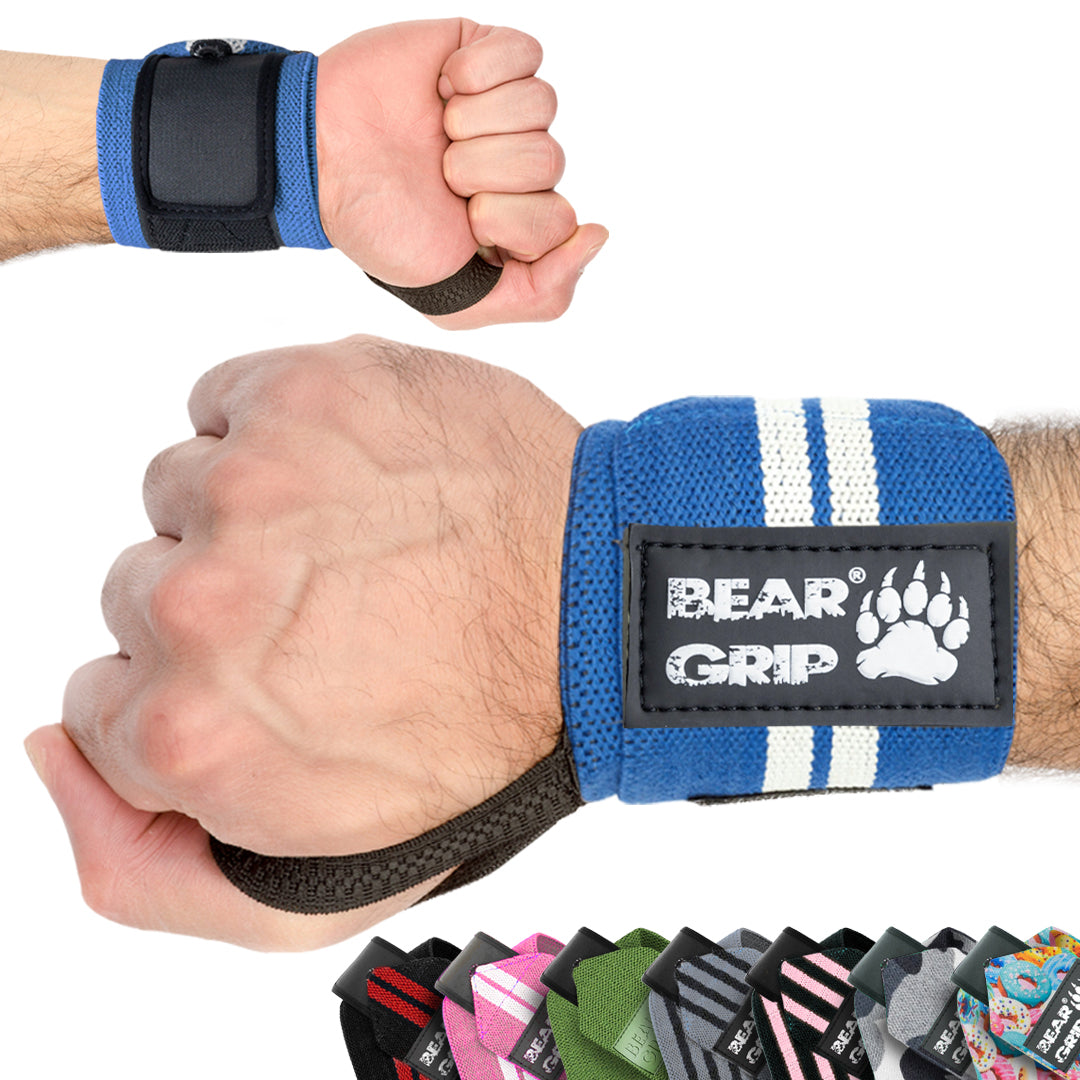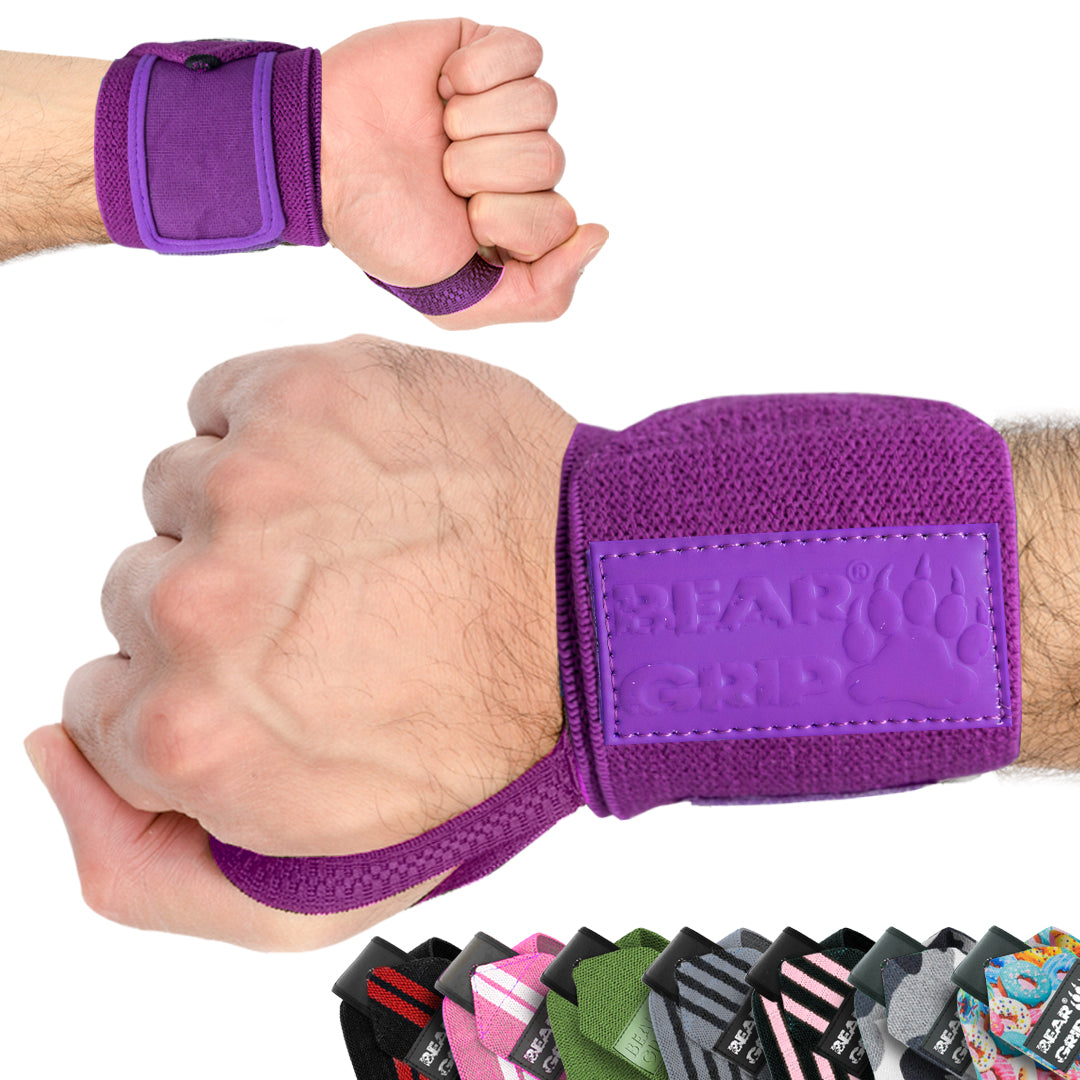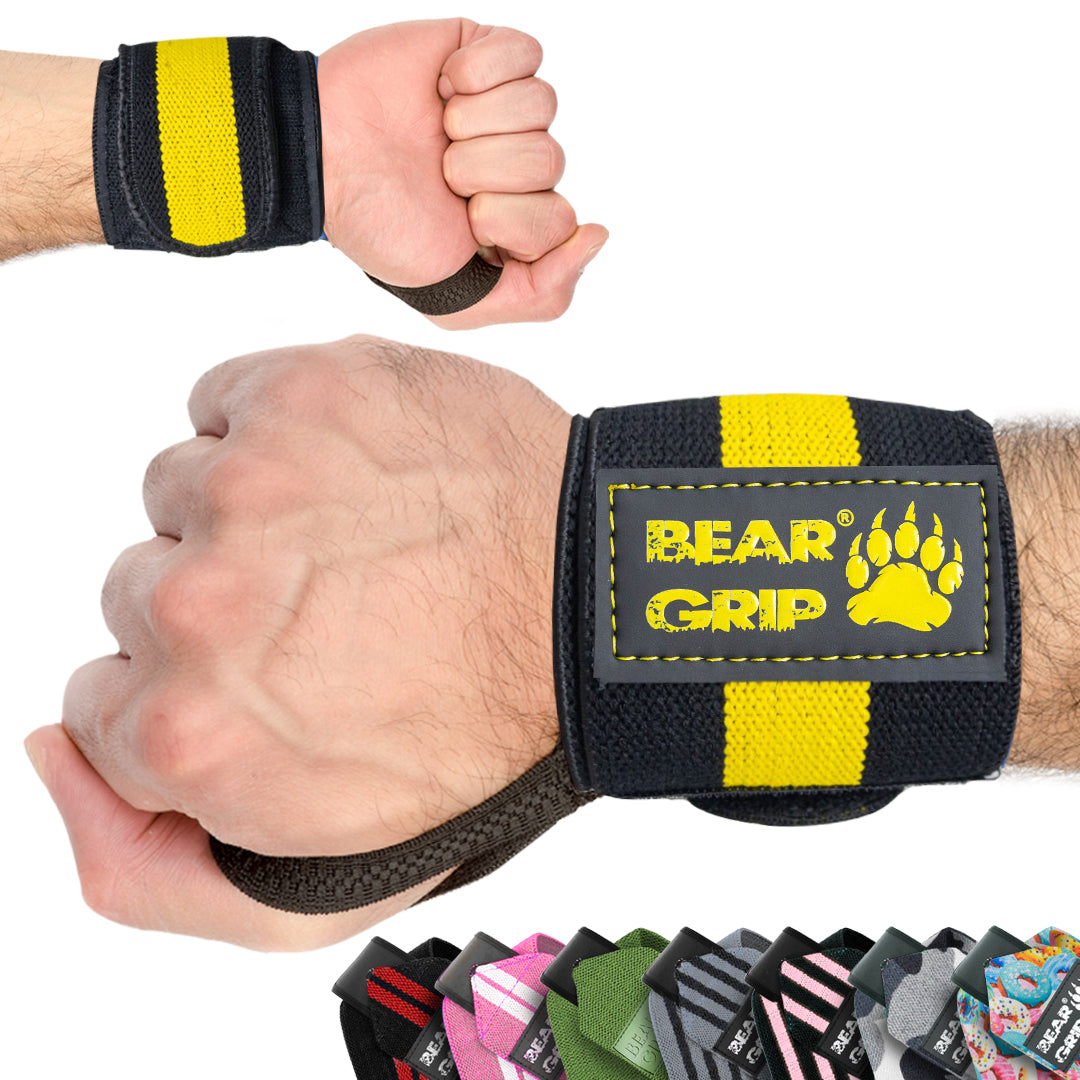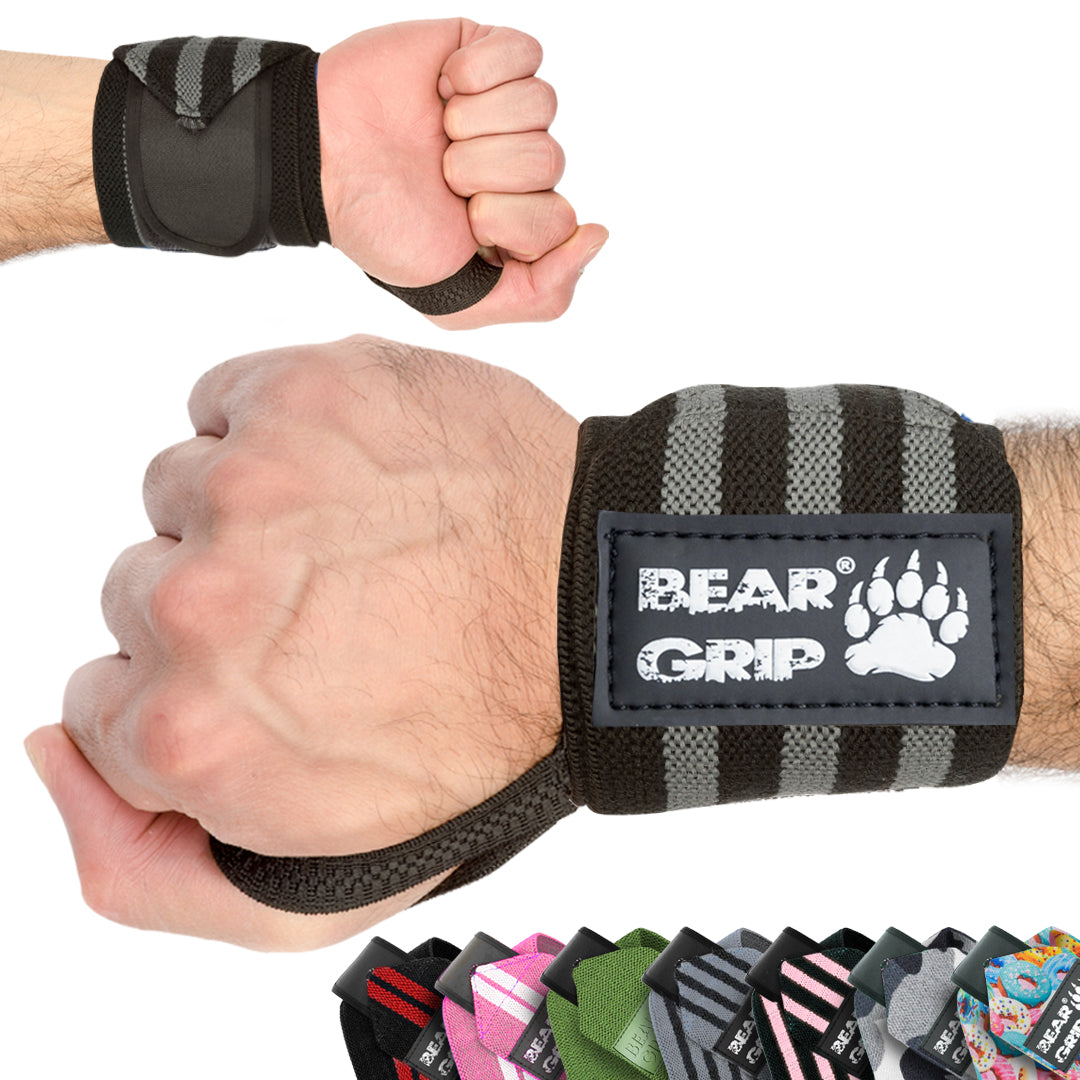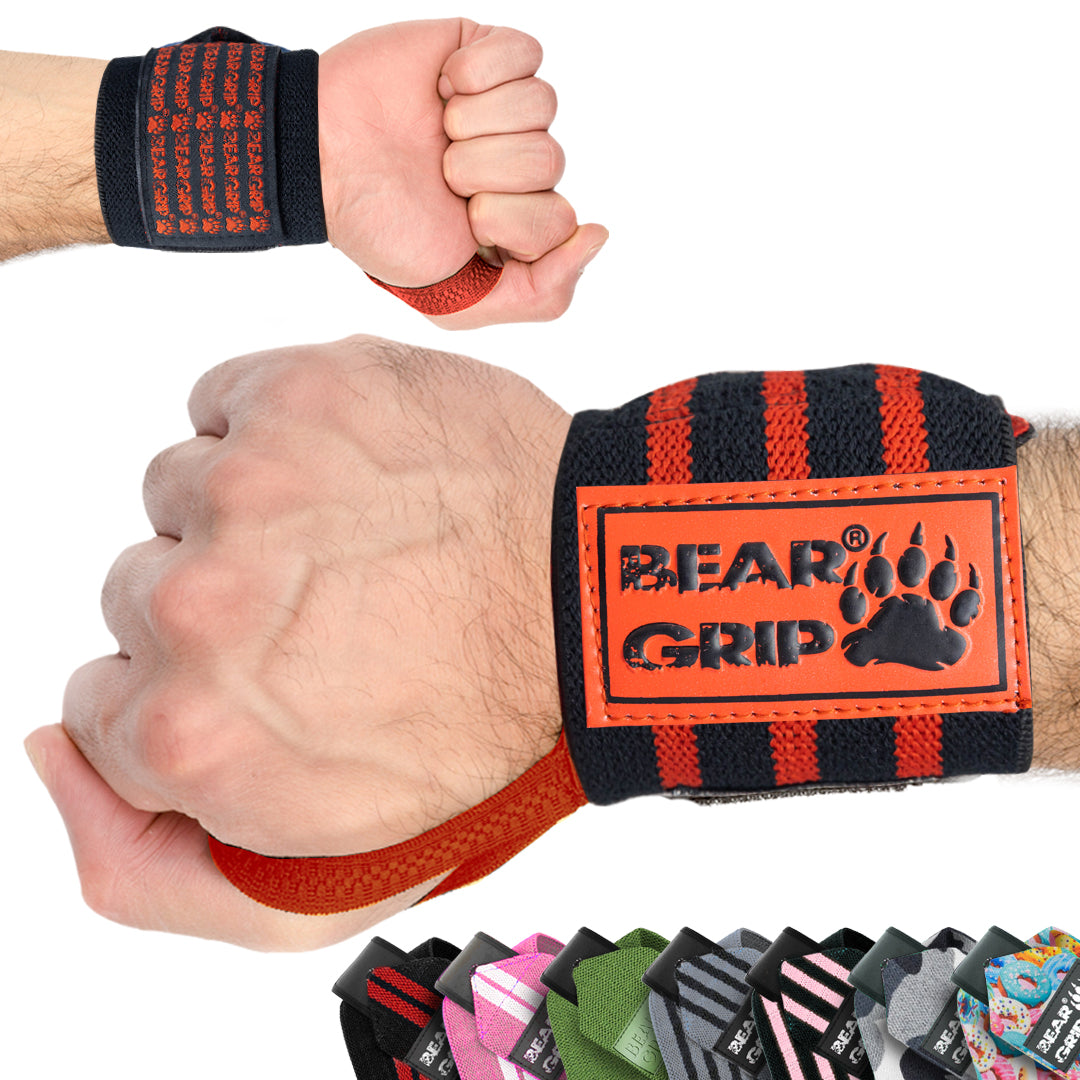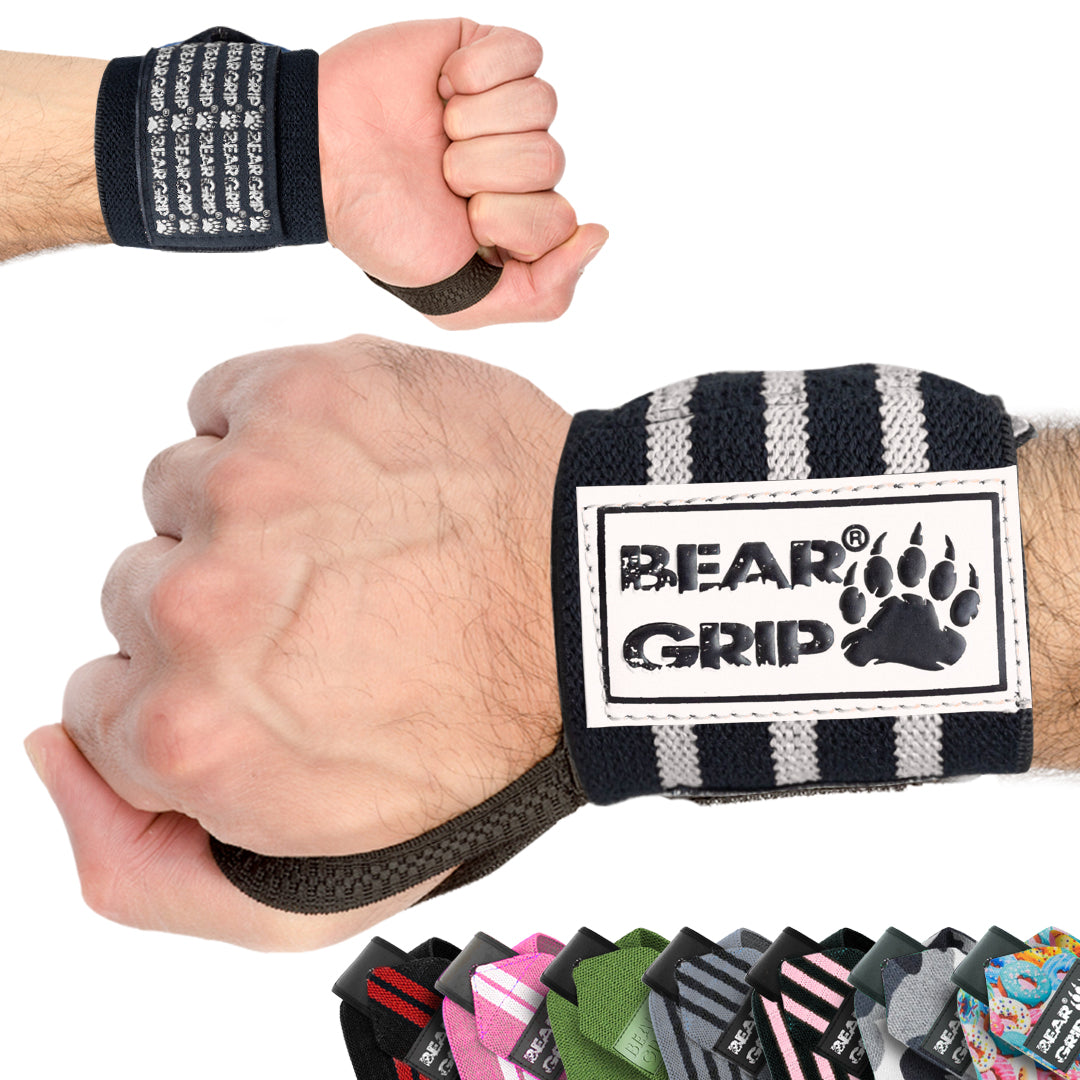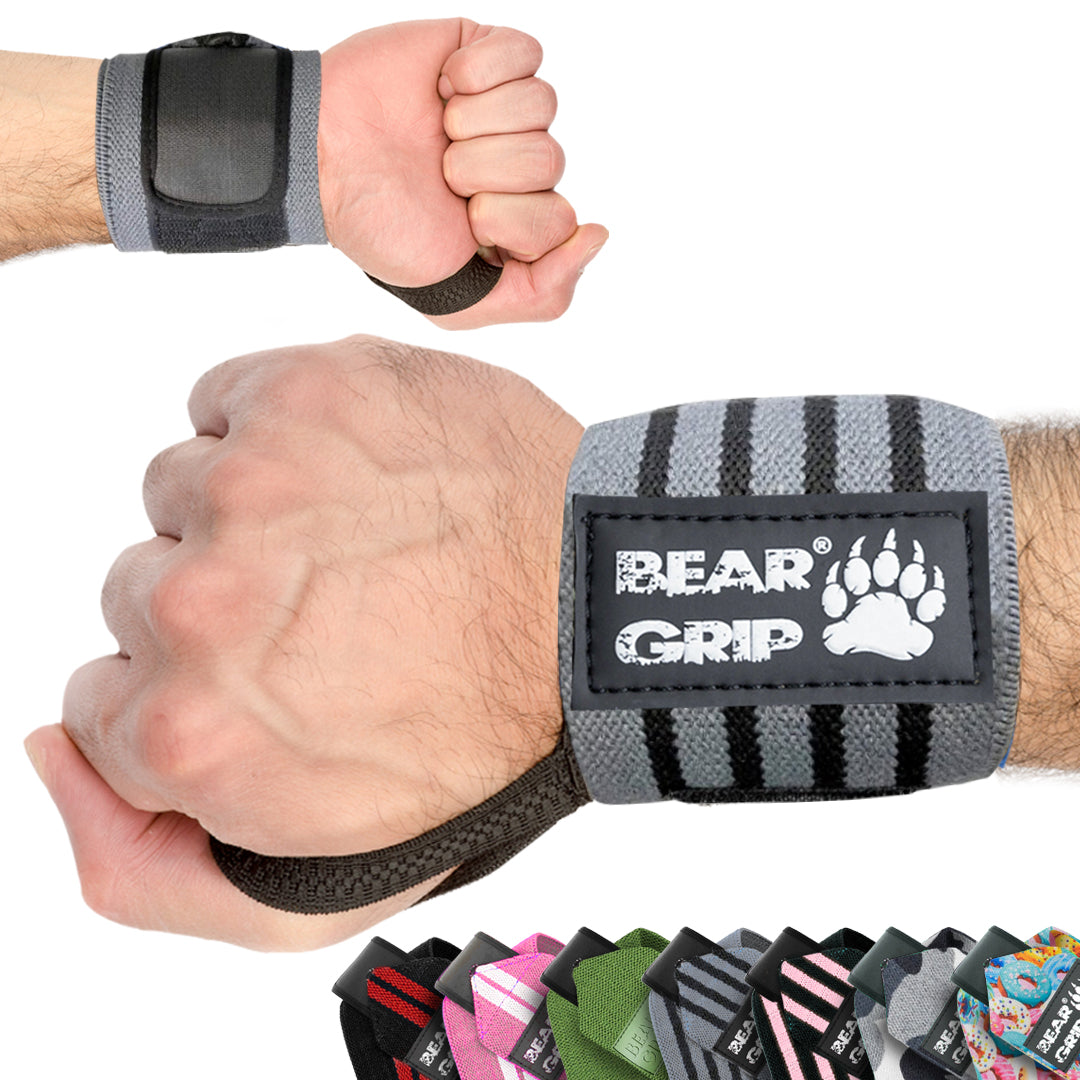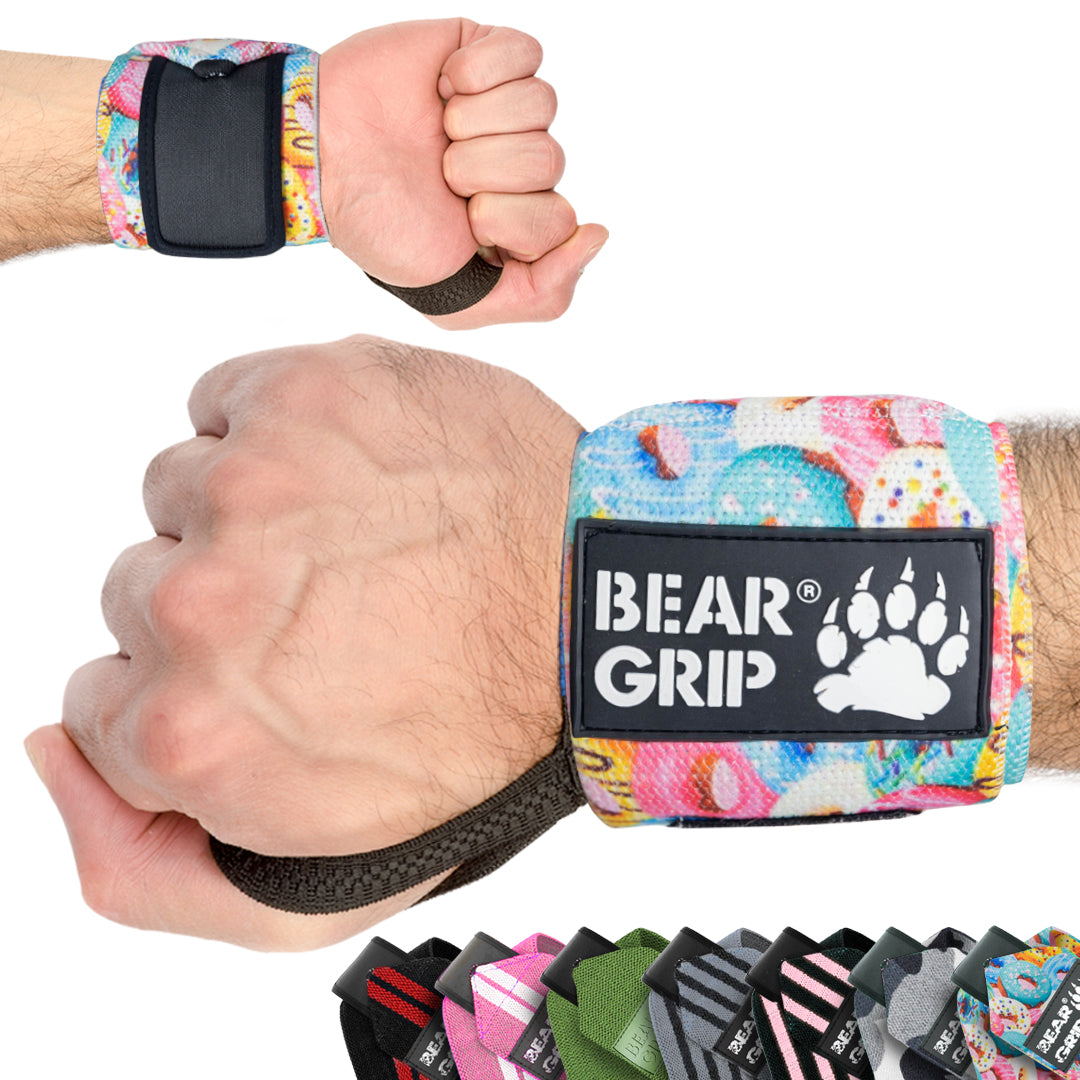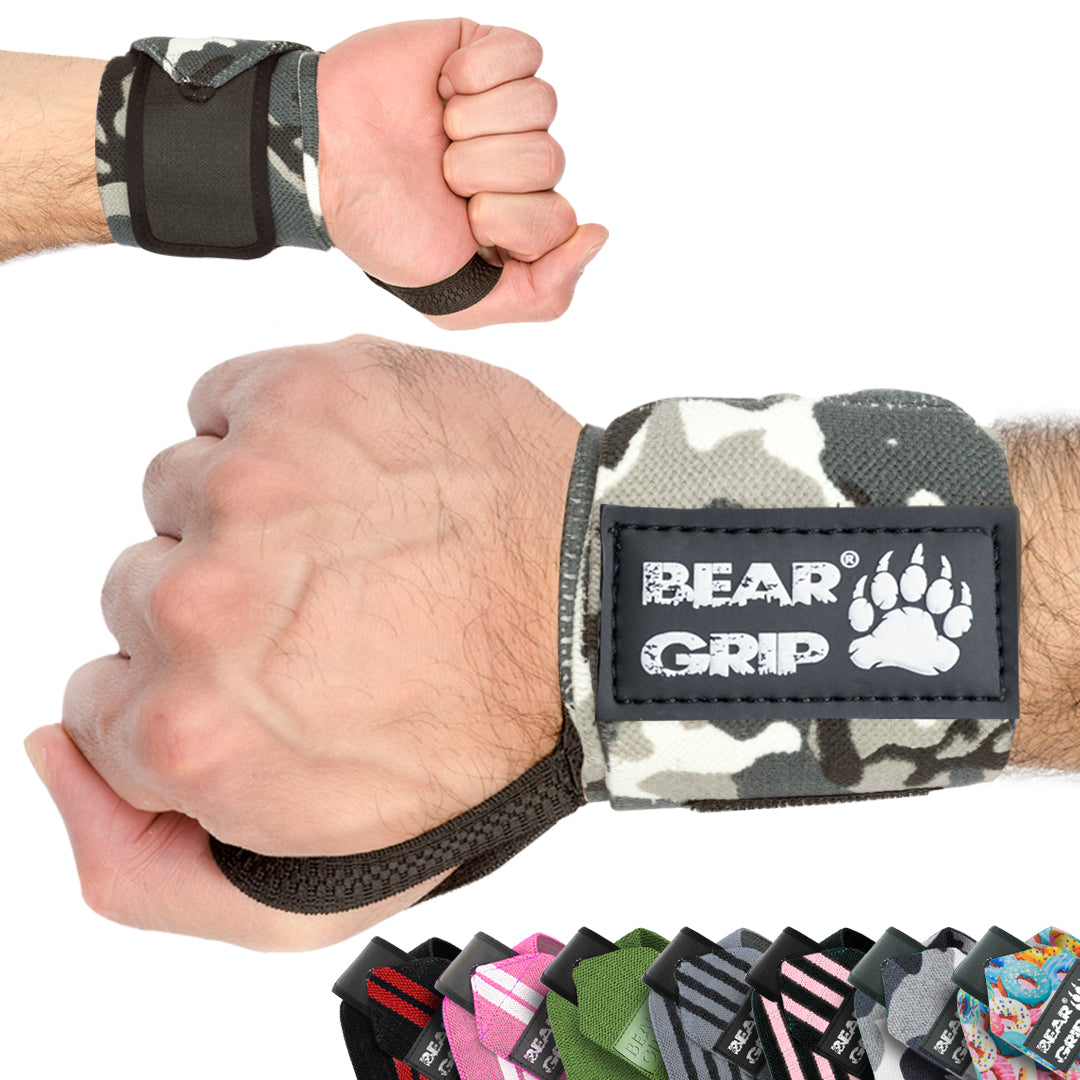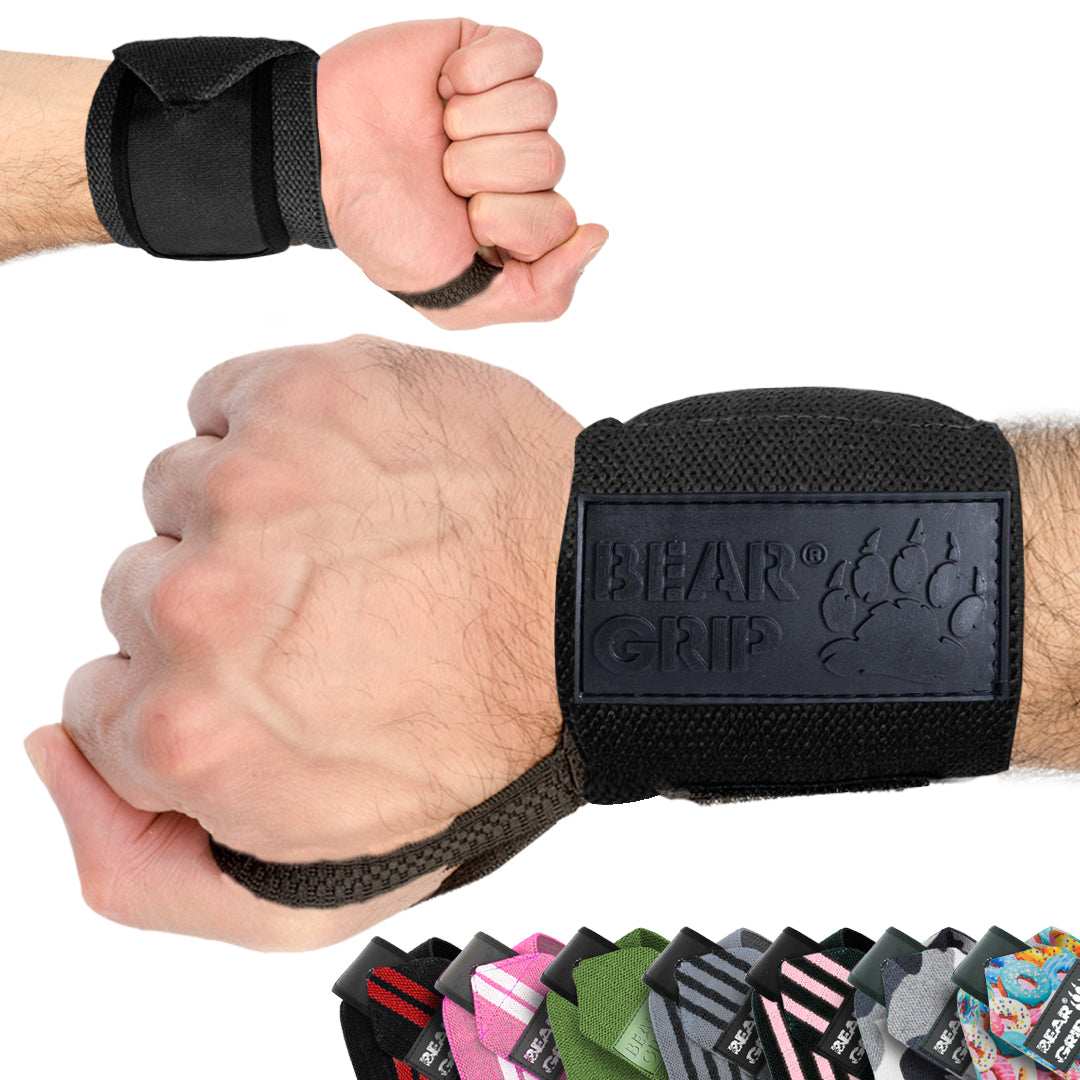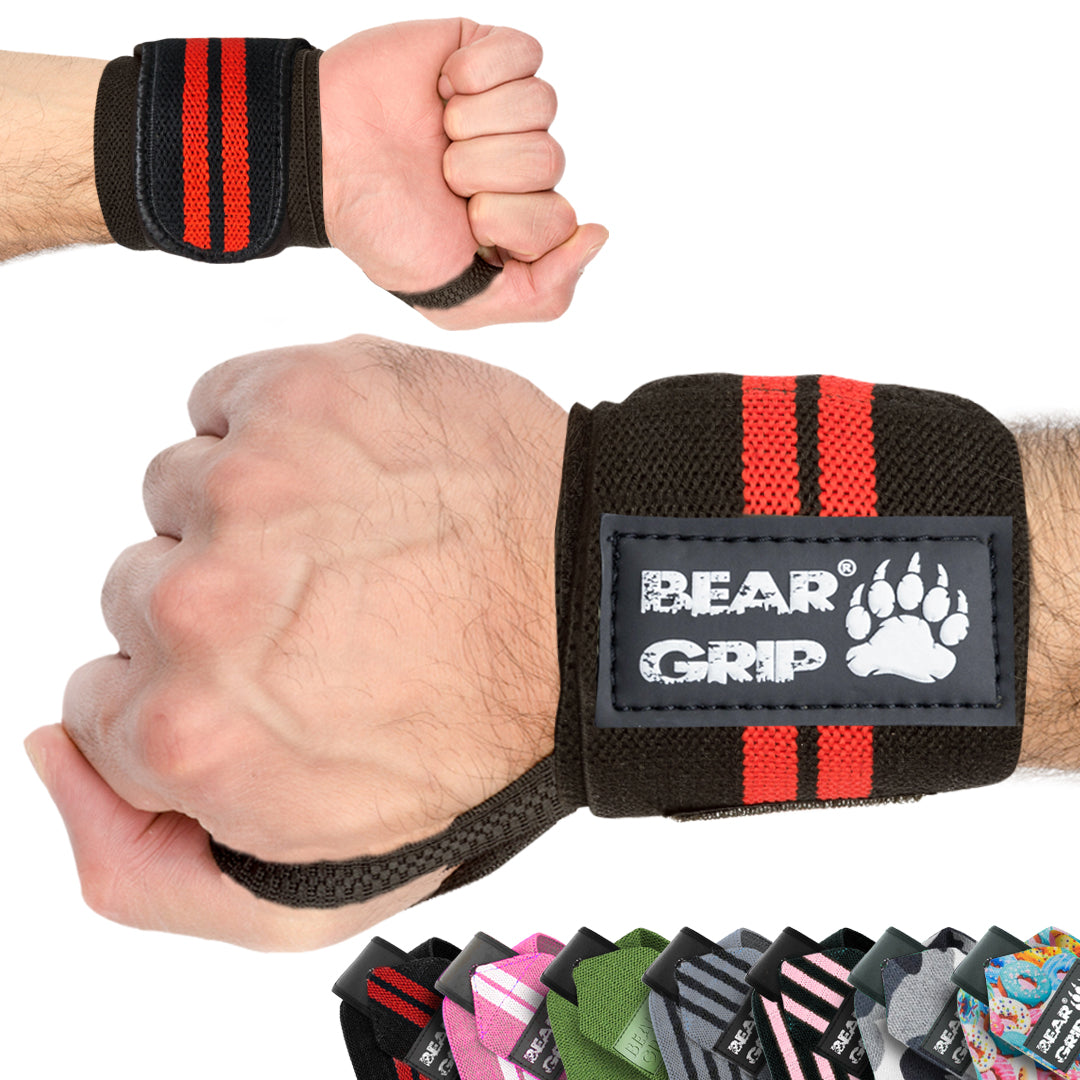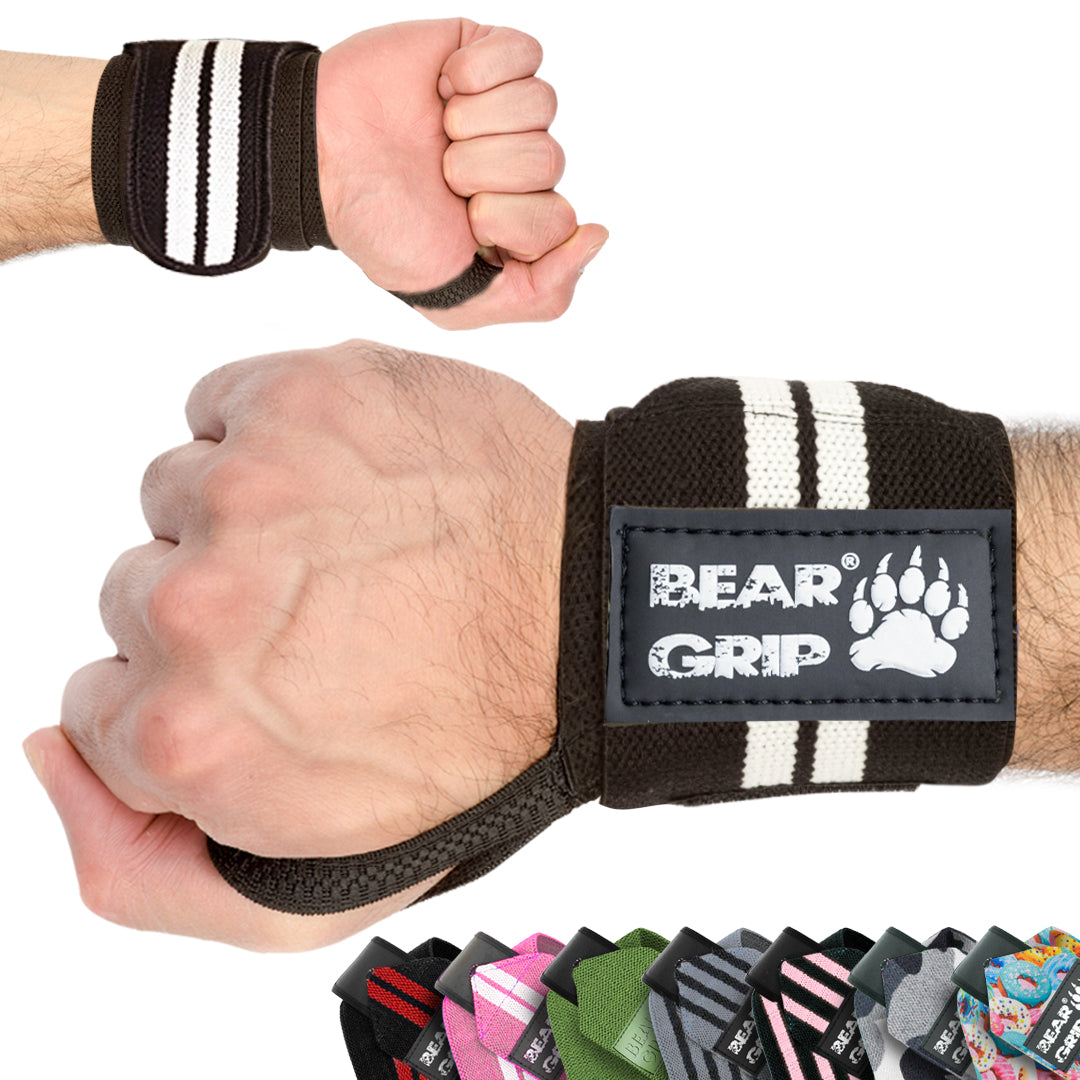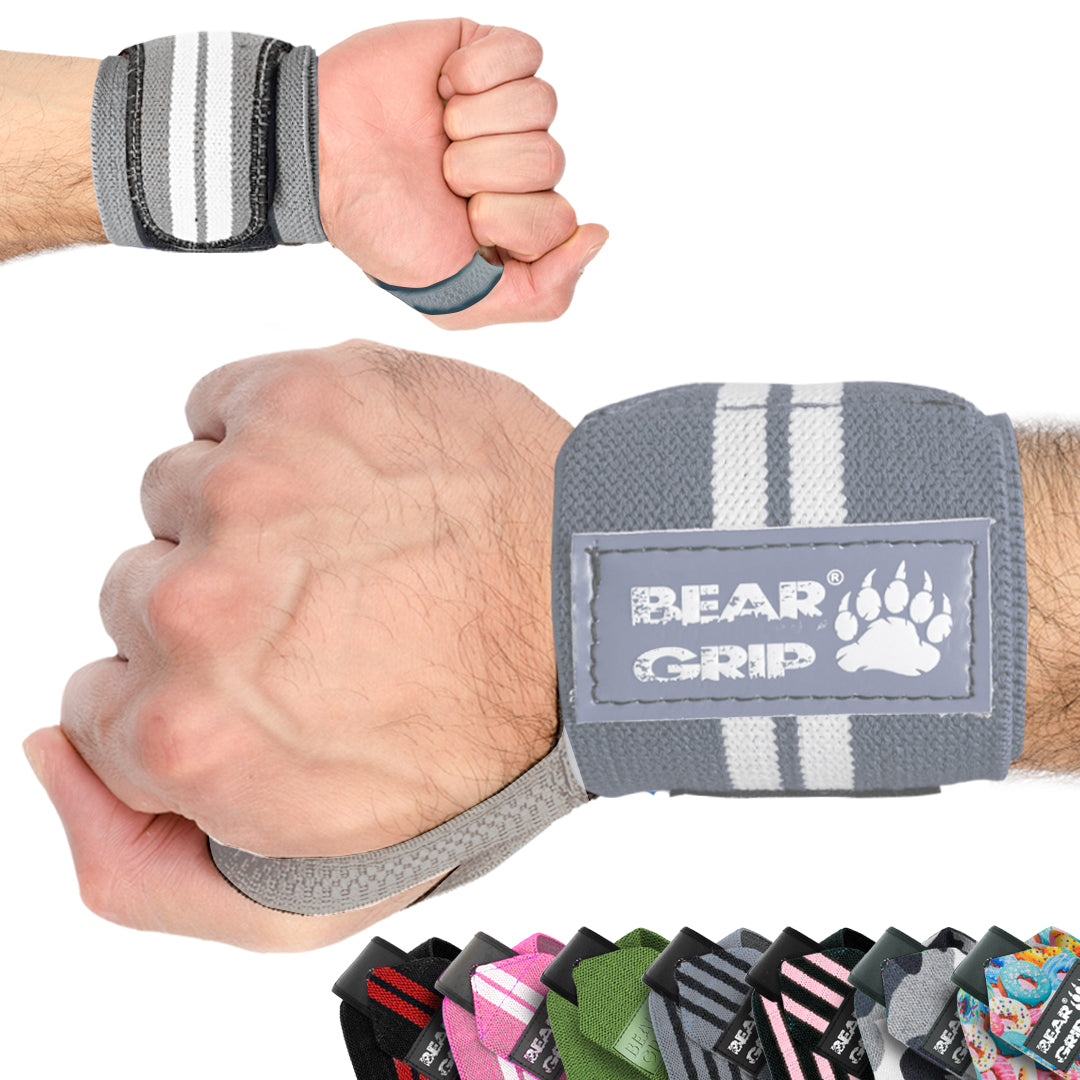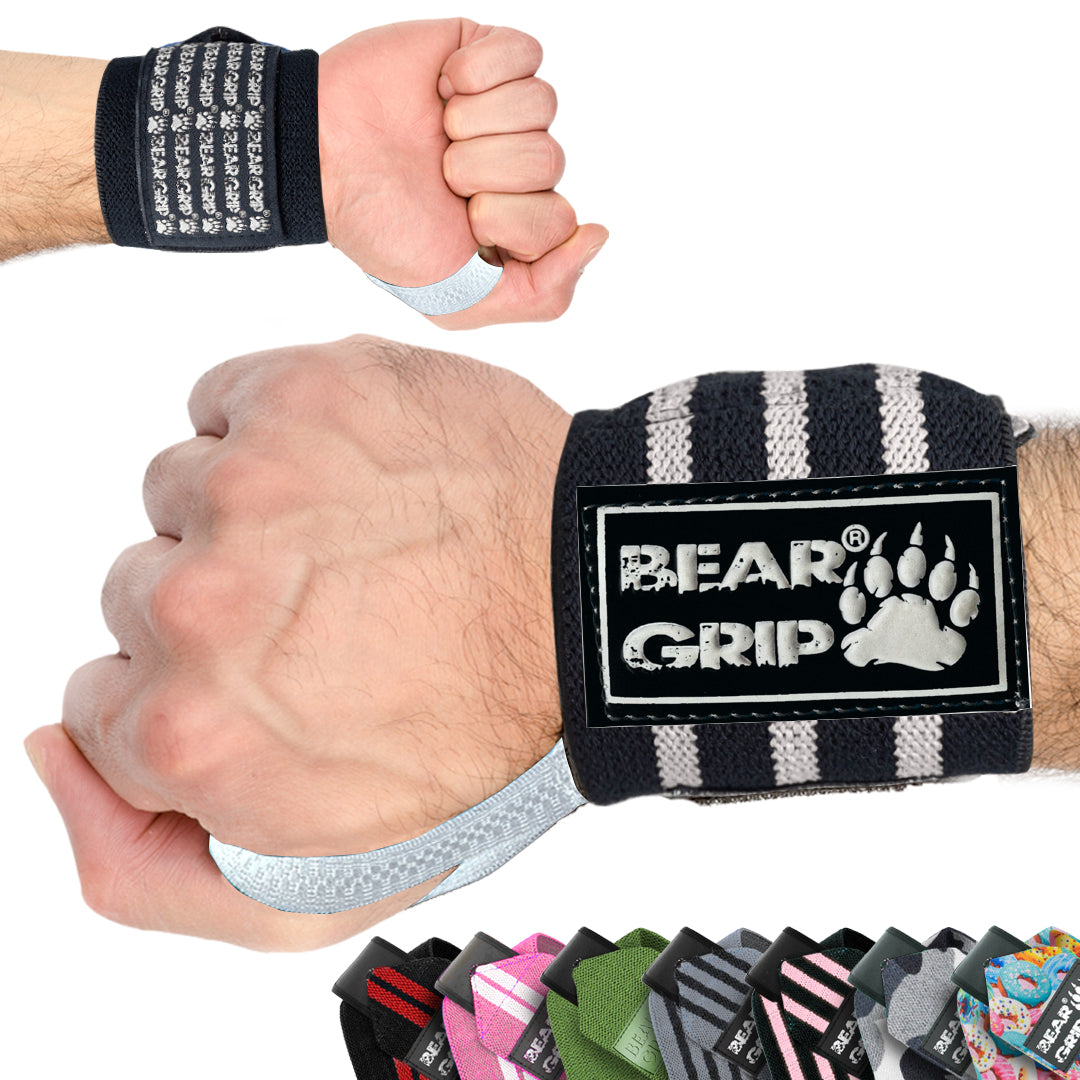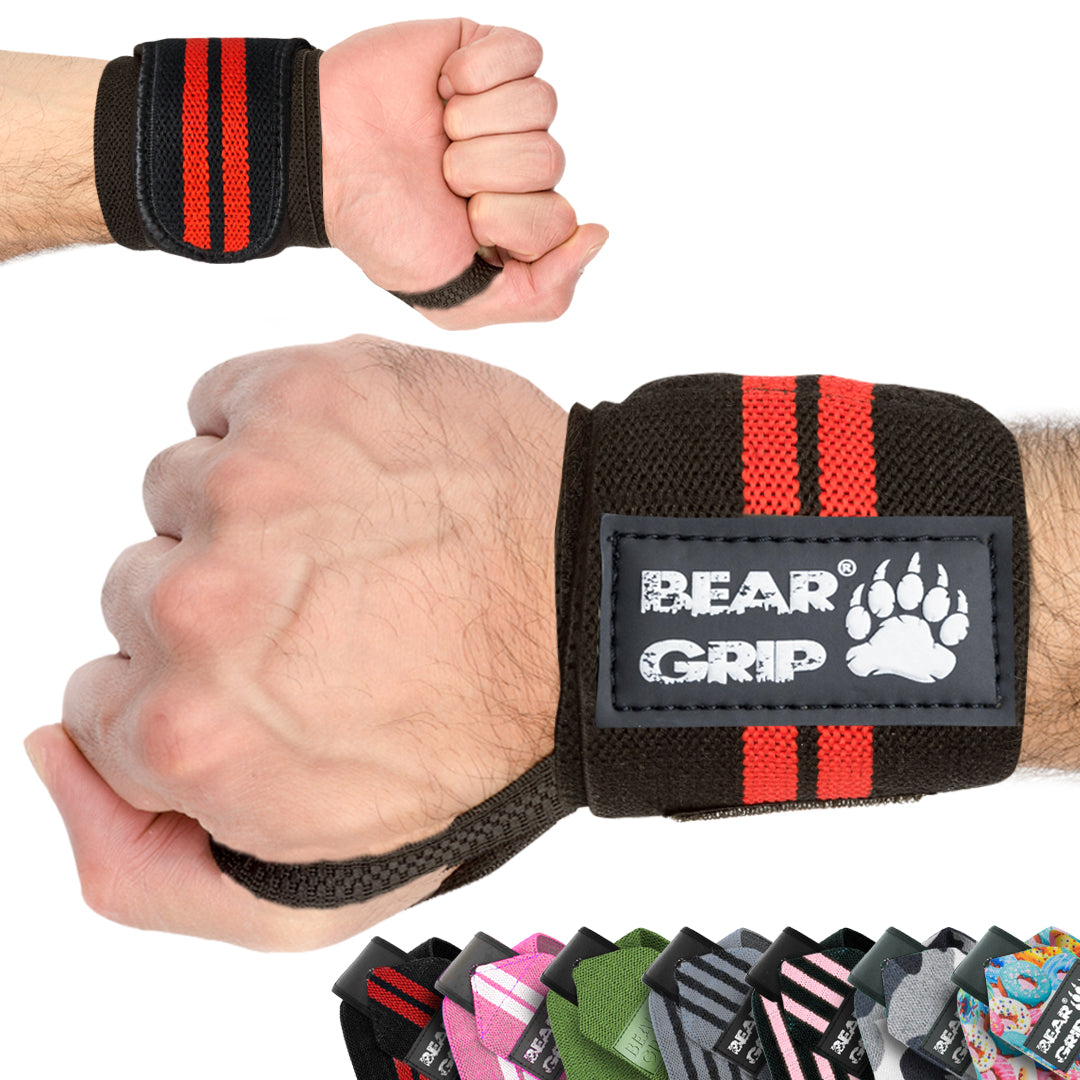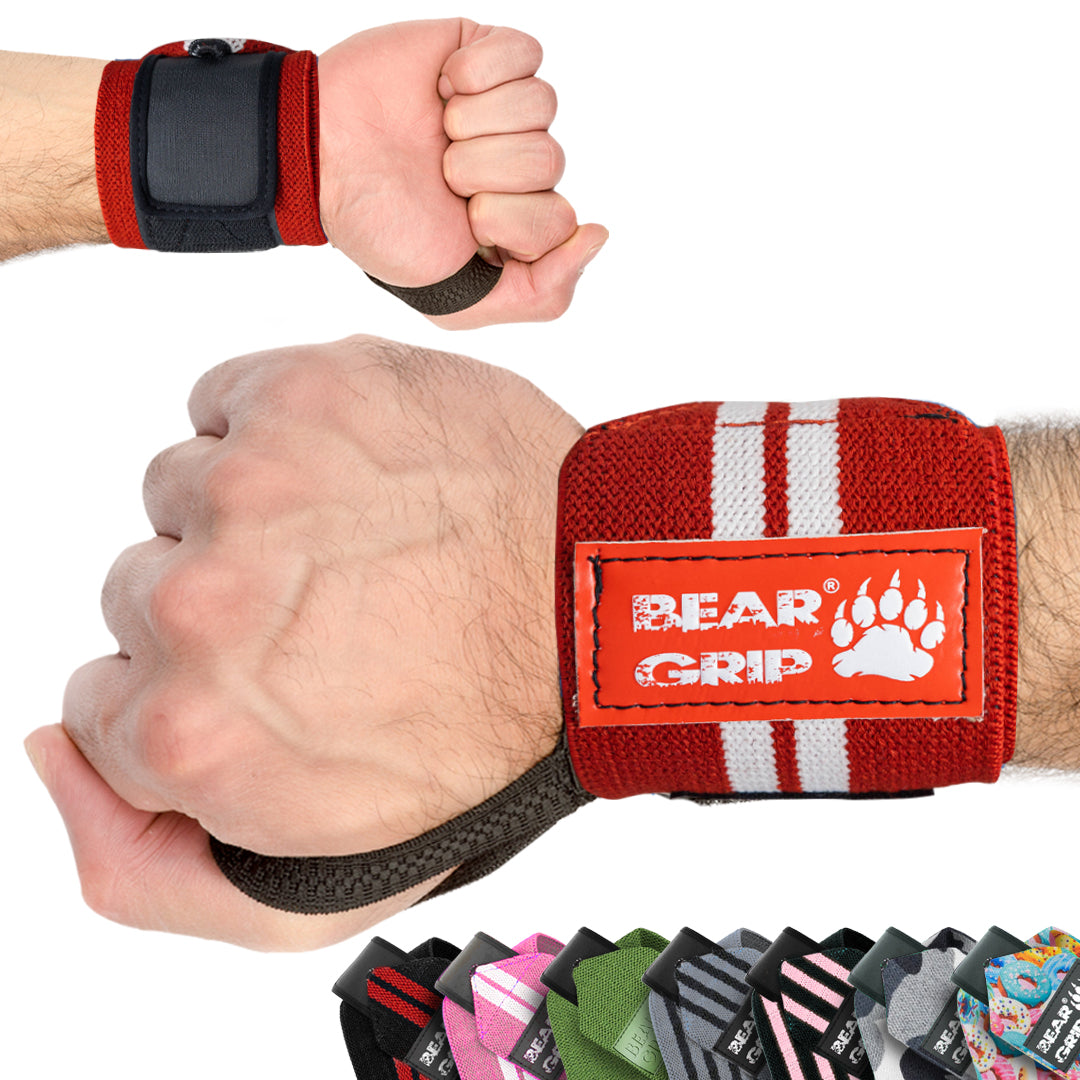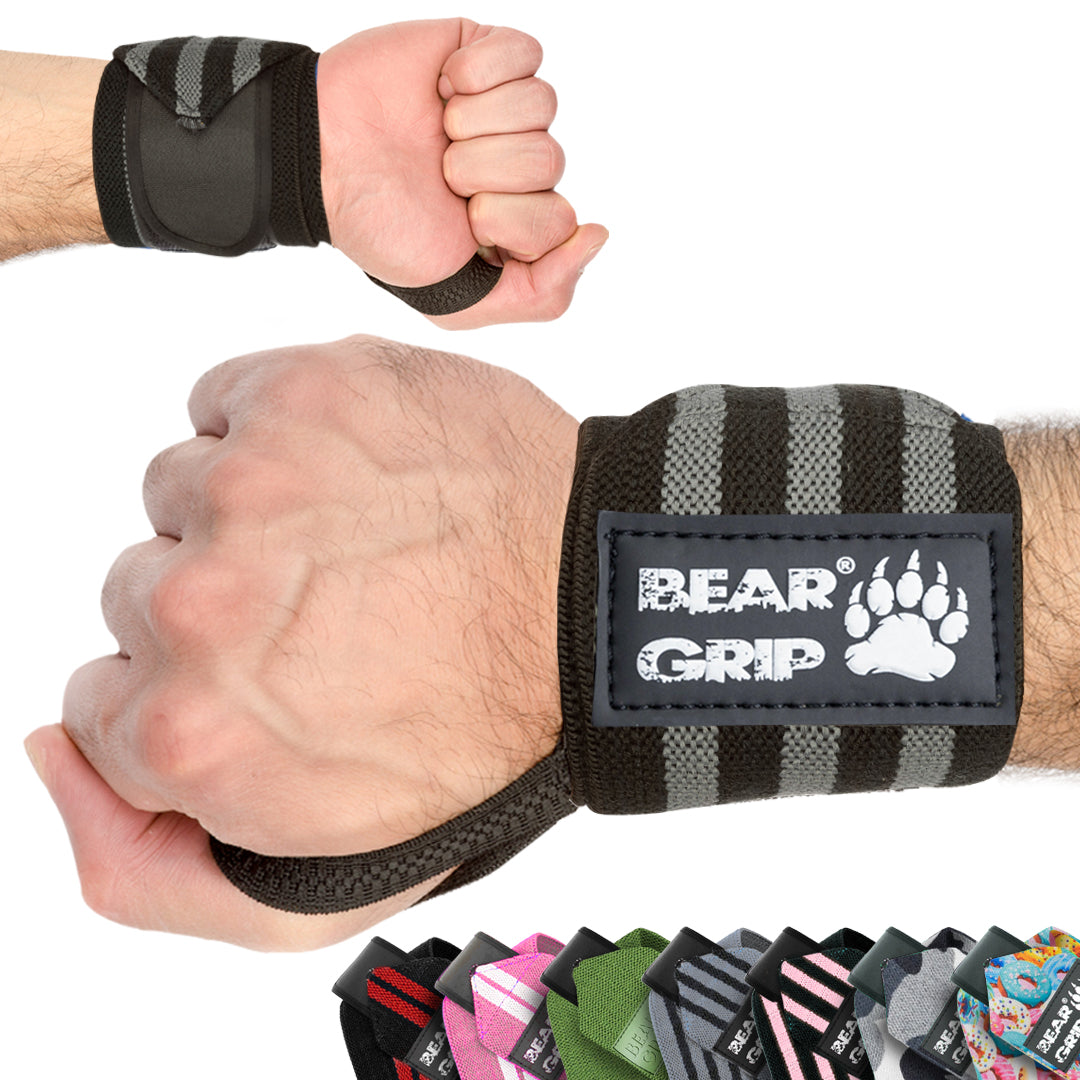 BEAR GRIP - Premium weight lifting wrist support wraps, (Sold in pairs)
---
Features:
BEAR GRIP Premium Wrist wraps are what you need for extra support in the wrist joint to lift heavy weights and reach your full potential
Our Signature Wrist Wraps are FOR EVERYONE who wants to minimise the risk of injury whilst lifting heavier weights and hitting their PBs.
PREMIUM heavy duty blended cotton, EXTRA wide closure with ADVANCE engineered stitching providing a strong and sturdy hold.
18" in LENGTH and 3" in WIDTH Providing the perfect fit and allowing lots of space for adjustments. (SOLD IN PAIRS)
TRUSTED UK BRAND - Being in the fitness industry for over 10 years (not like some imitation brands) UK buyers buy our products with confidence knowing our customer support is always ready to help. 1-year Warranty.
Details: Suitable For Weight Training at Every Level & Intensity Working out in your home gym or training professionally, our powerlifting wrist wraps are designed and engineered to give you support and stability in the wrist joint, so you can lift weights with confidence while reducing wrist fatigue and minimising risk of injury. But don't just take our word for it. Our gym wrist wraps are approved by Josh Maley, body builder, personal trainer and winner of the NABBA Mr Universe 2017 and many more others in the fitness field. Versatile Enough To Suit Your Needs These heavy duty wrist wraps are built to provide you with the stability and control to lift your personal best. But they're not just made to give you better wrist support for lifting. They're suited to a range of different sporting activities including crossfit, bodybuilding, MMA, boxing, athletics training, callisthenics and gymnastics. They're also versatile and comfortable enough to be used to assist the rehabilitation of wrist injuries, or any injury that requires wrist support. And with 24 different colour combinations to select from, you can choose to blend in or stand out from the crowd. Our price includes one pair of weight training wrist straps in the colour of your choice. Now that's exceptional value!