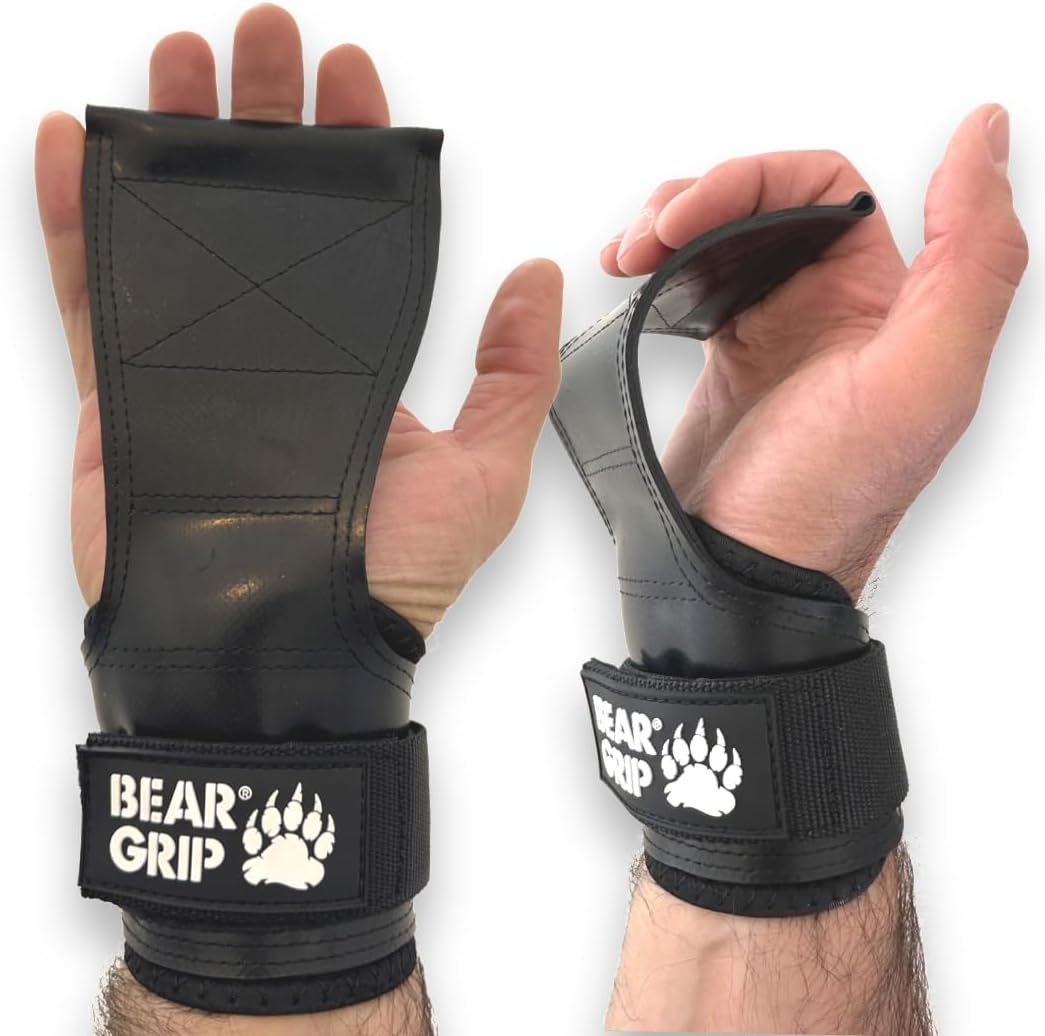 BEAR GRIP - Multi Grip Straps, Heavy Duty Weight Lifting Straps
---
Special Edition - New Heavy Duty Rubber Multi Grip with extra cushion on the wrist

Comfortably Eliminates Grip Fatigue & Failure during heavy lifts. Amazing for exercises such as deadlifts, pulling movements and can be used for push movements too.

New Comfortable neoprene wrist support so no added tension on the wrist

Heavy Duty, double Cross stitched for extra durability

TRUSTED UK BRAND - Being in the fitness industry for over 10 years (not like some imitation brands) UK buyers buy our products with confidence knowing our customer support is always ready to help.