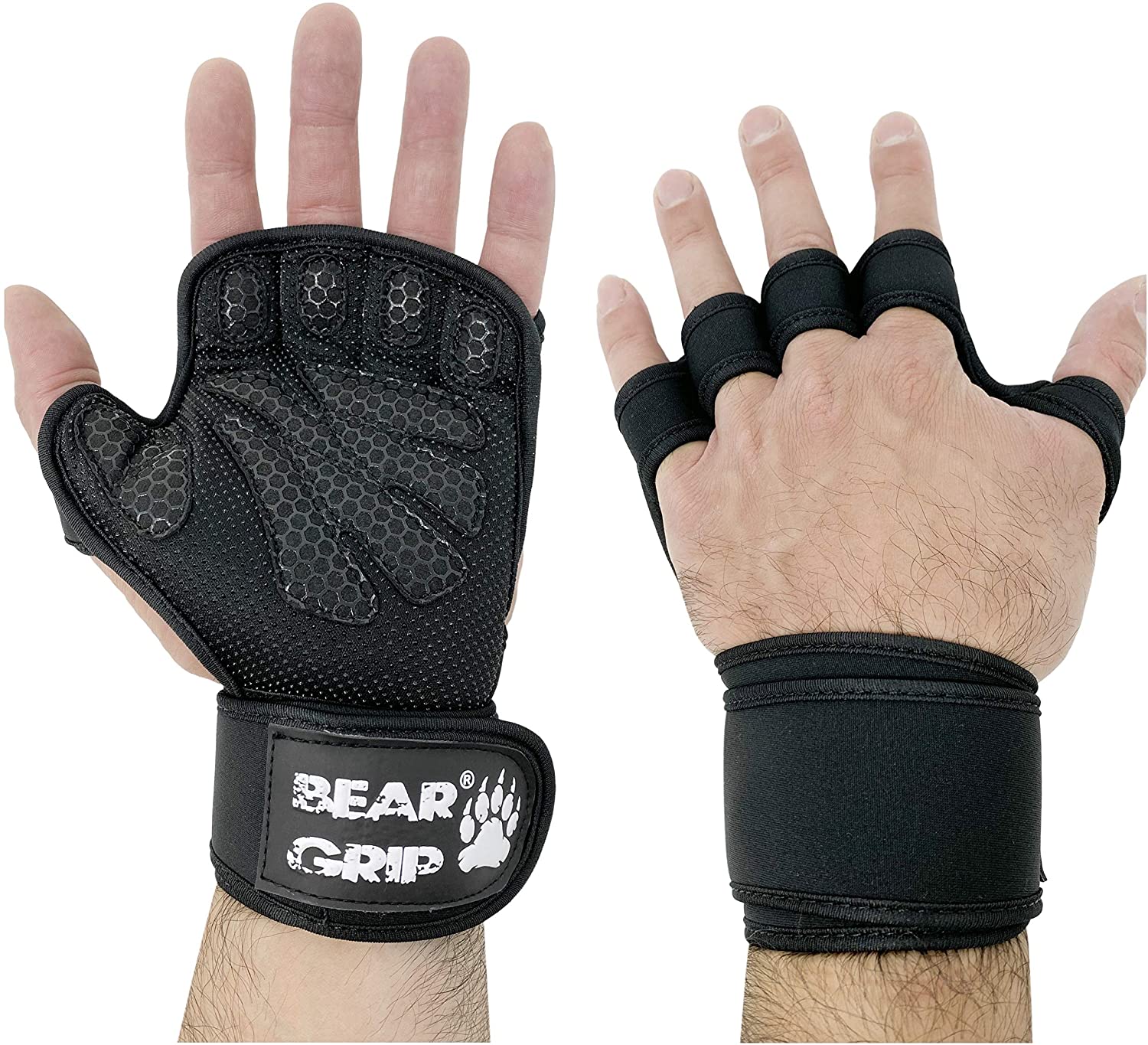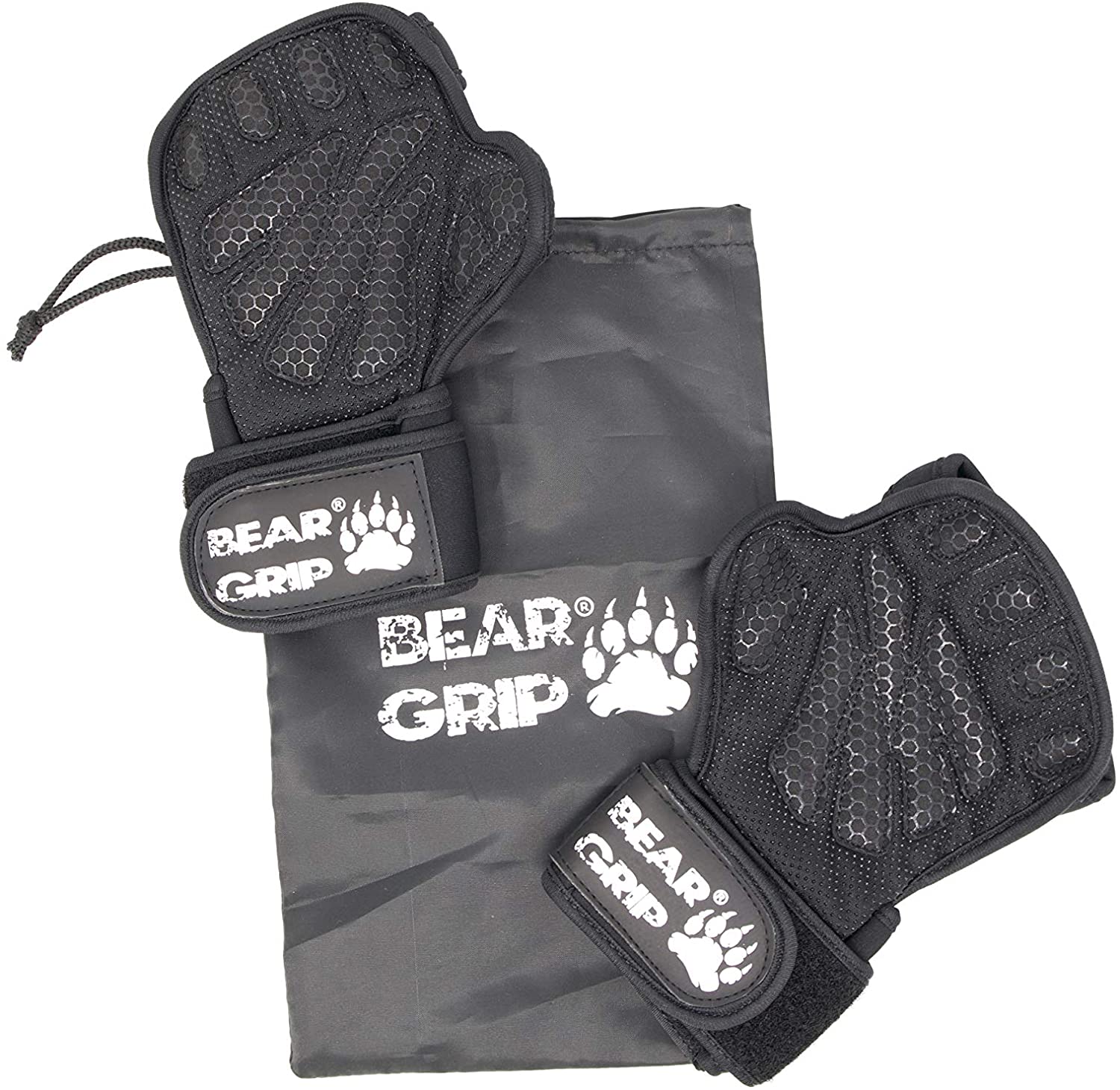 BEAR GRIP - Open Workout Gloves with extra Palm protection for Crossfit, Bodybuilding, callisthenics, Powerlifting
---
Features:
Lightweight and long-lasting ventilated weight lifting gloves for a super secure grip without the sweat. Keep your entire palm properly protected from painful calluses and ensure your hands can breathe whilst you train. For Men and Women.
Providing the confidence and comfort you need to lift heavy weights and grip securely, our training gloves will make slips and sweaty hands a thing of the past. Enjoy your workout and lift more weights knowing your grip is secure.
Comfortable Padded palm with a Silicon Printed Neoprene Design makes painful calluses and blisters a thing of the past with all over protection for the inside of your hands and providing extra grip.
An essential, adjustable wrist strap with convenient velcro fastening delivers full support to protect your wrists.
Ideal for Crossfit, Bodybuilding, Calisthenics, Olympic lifts, Power lifting, Strong Man, Gymnastics, Rope Climb and many more. If there is anything you are not 100% satisfied with, contact us for a money back Guarantee.