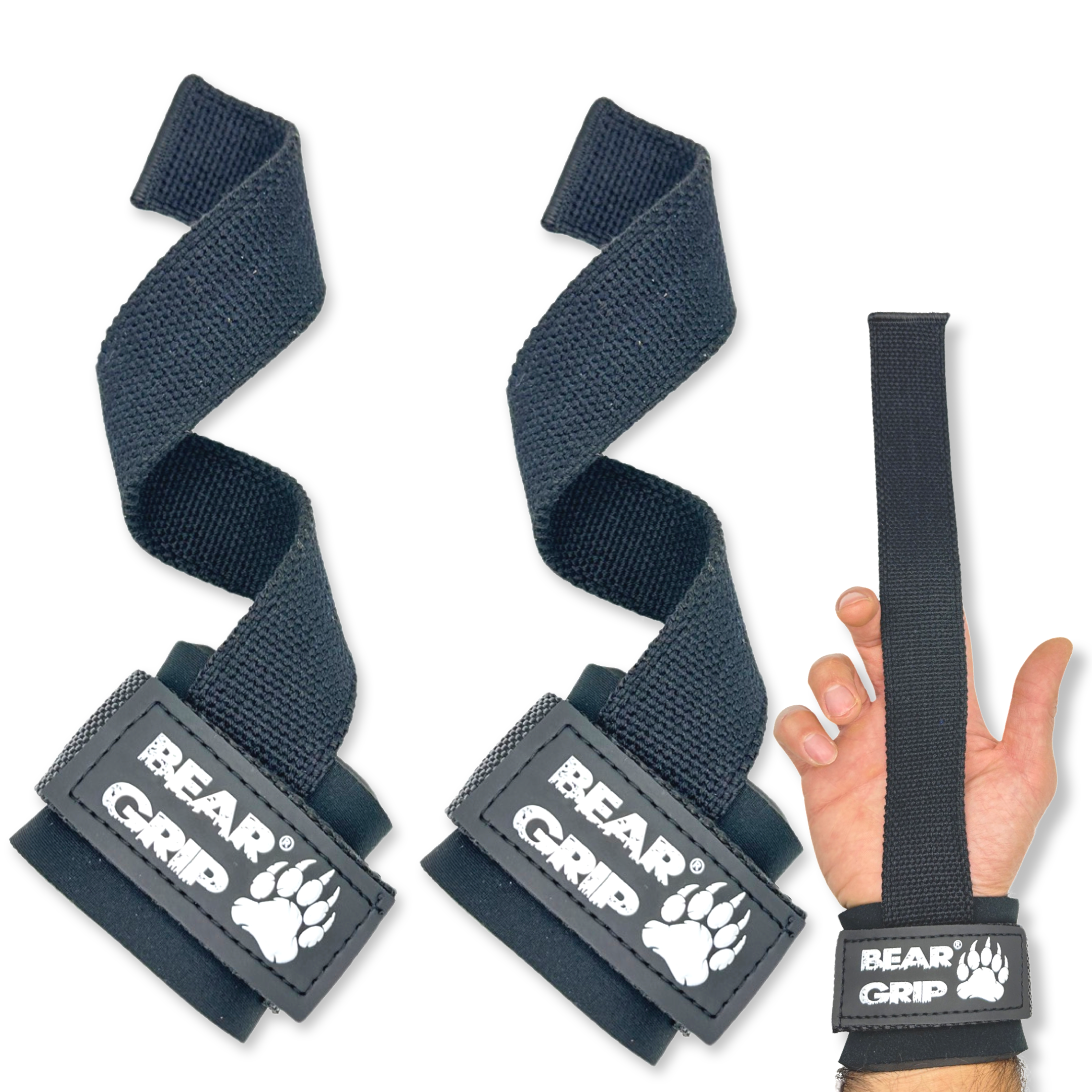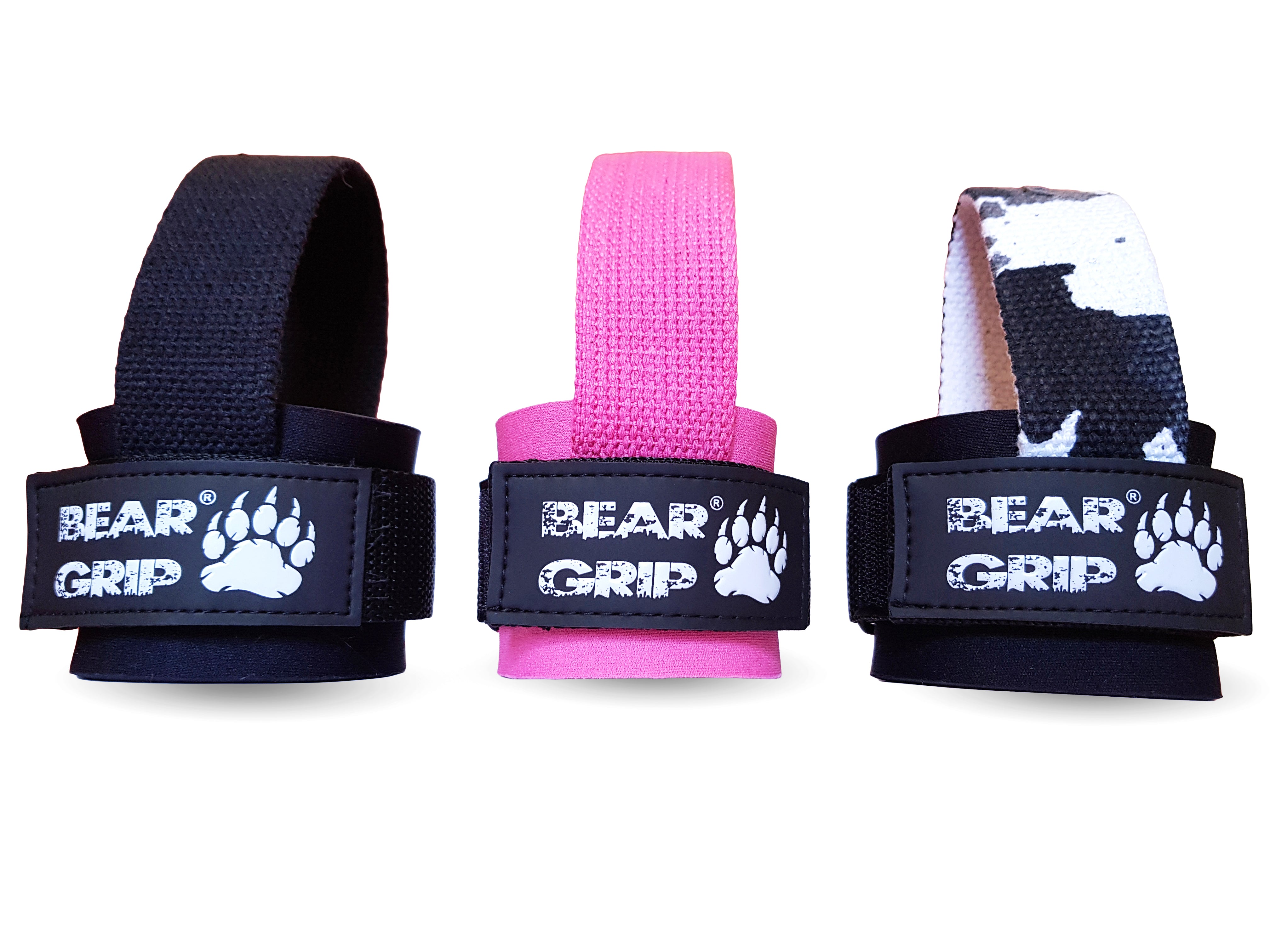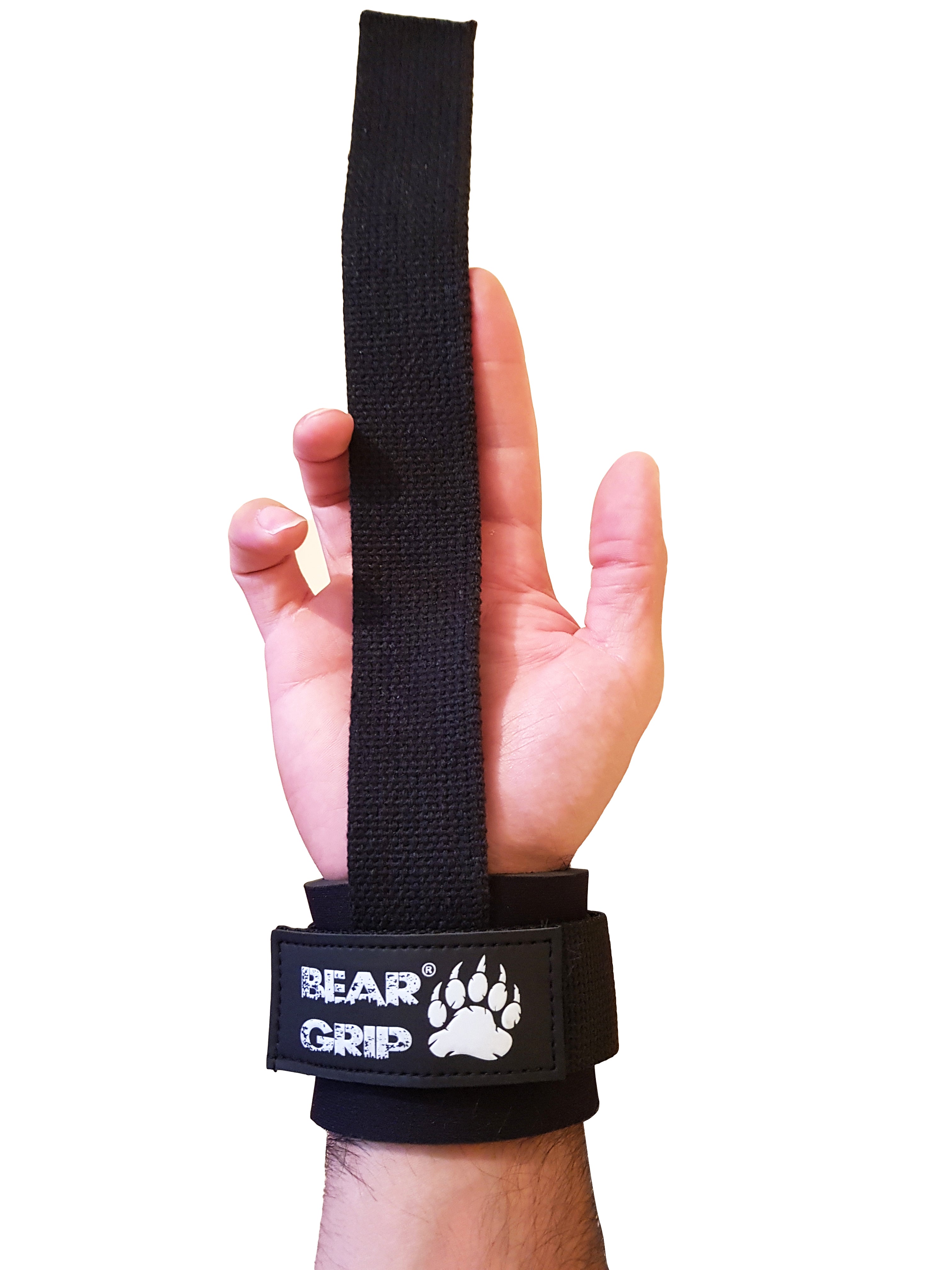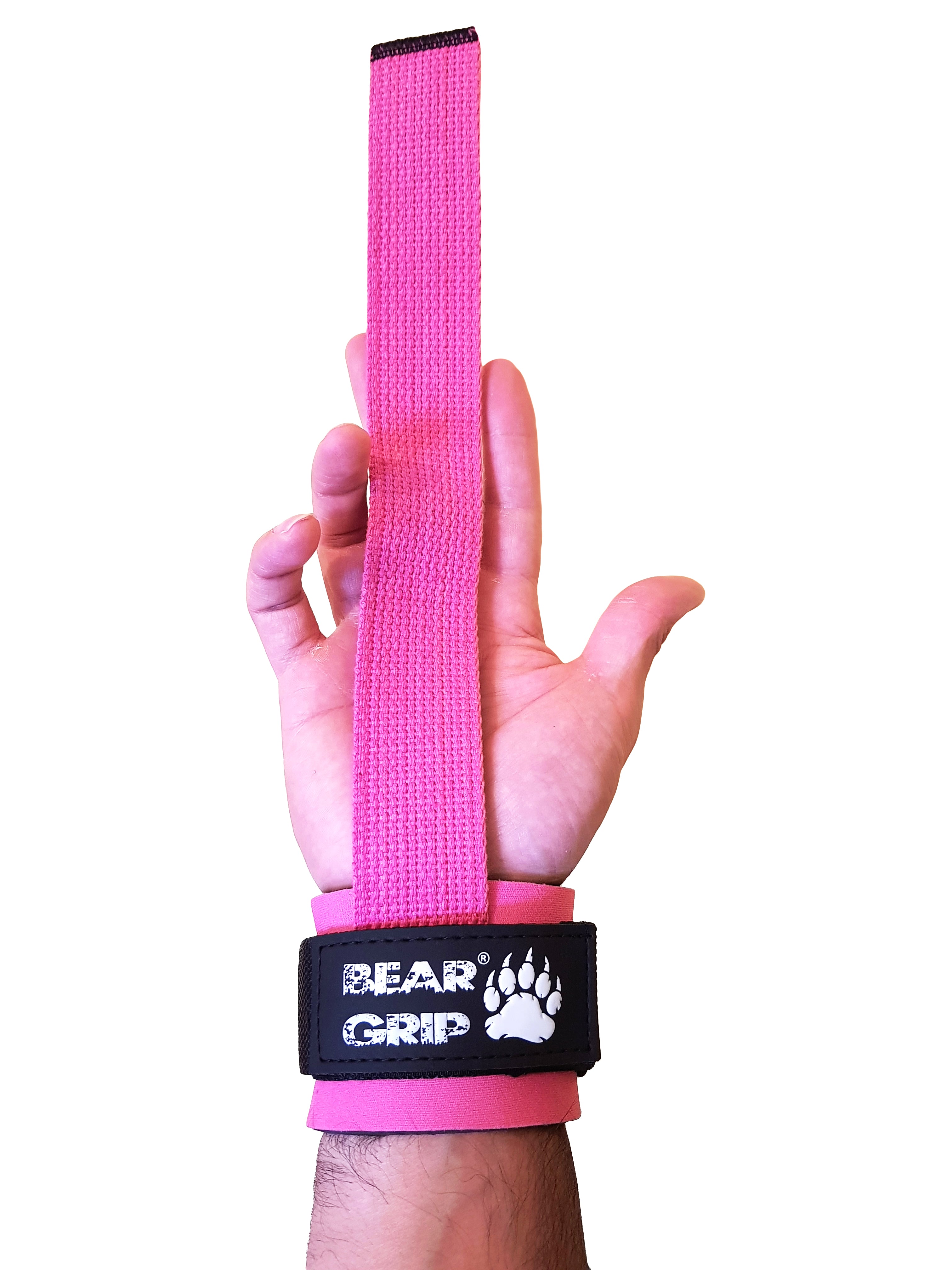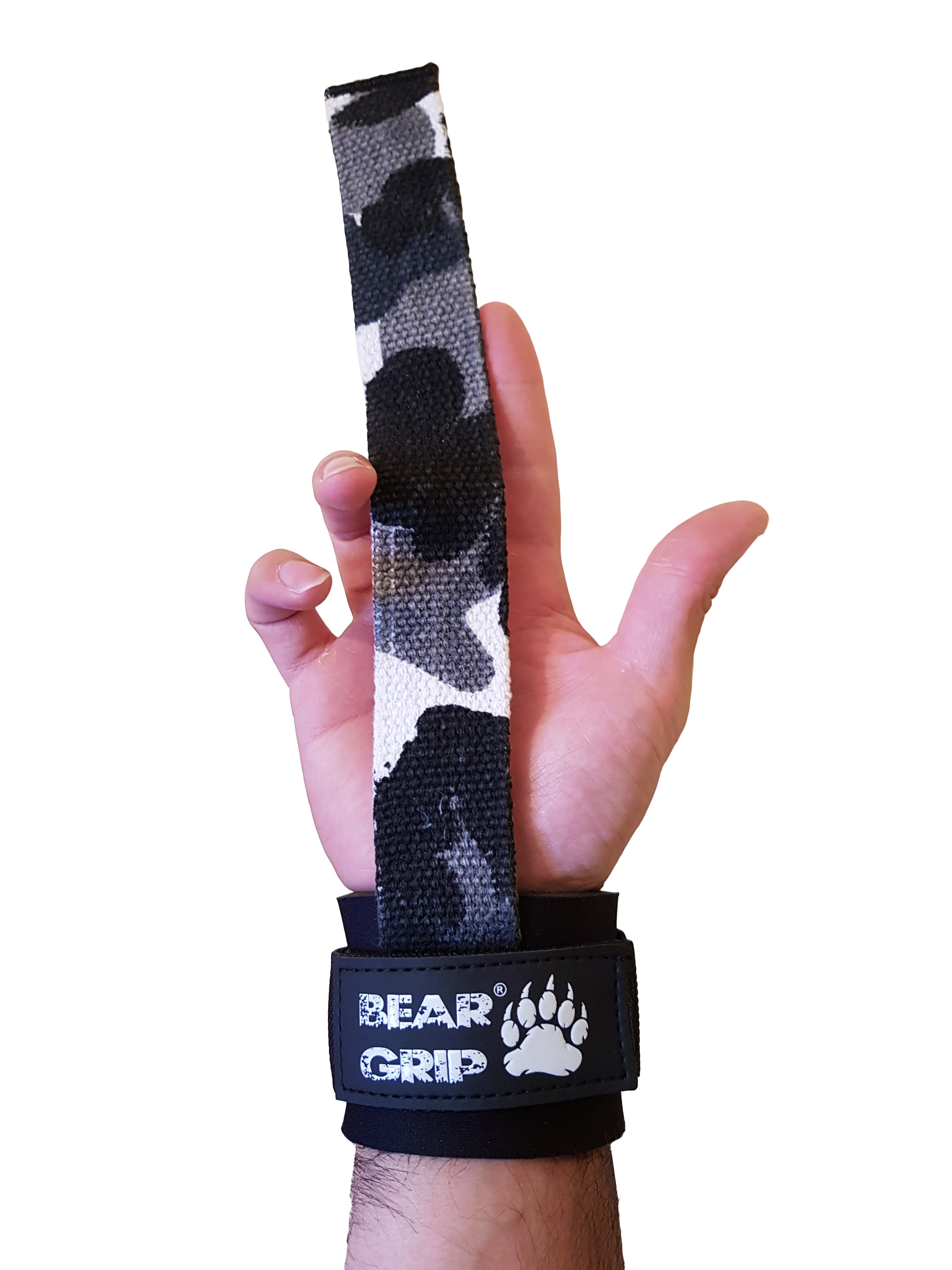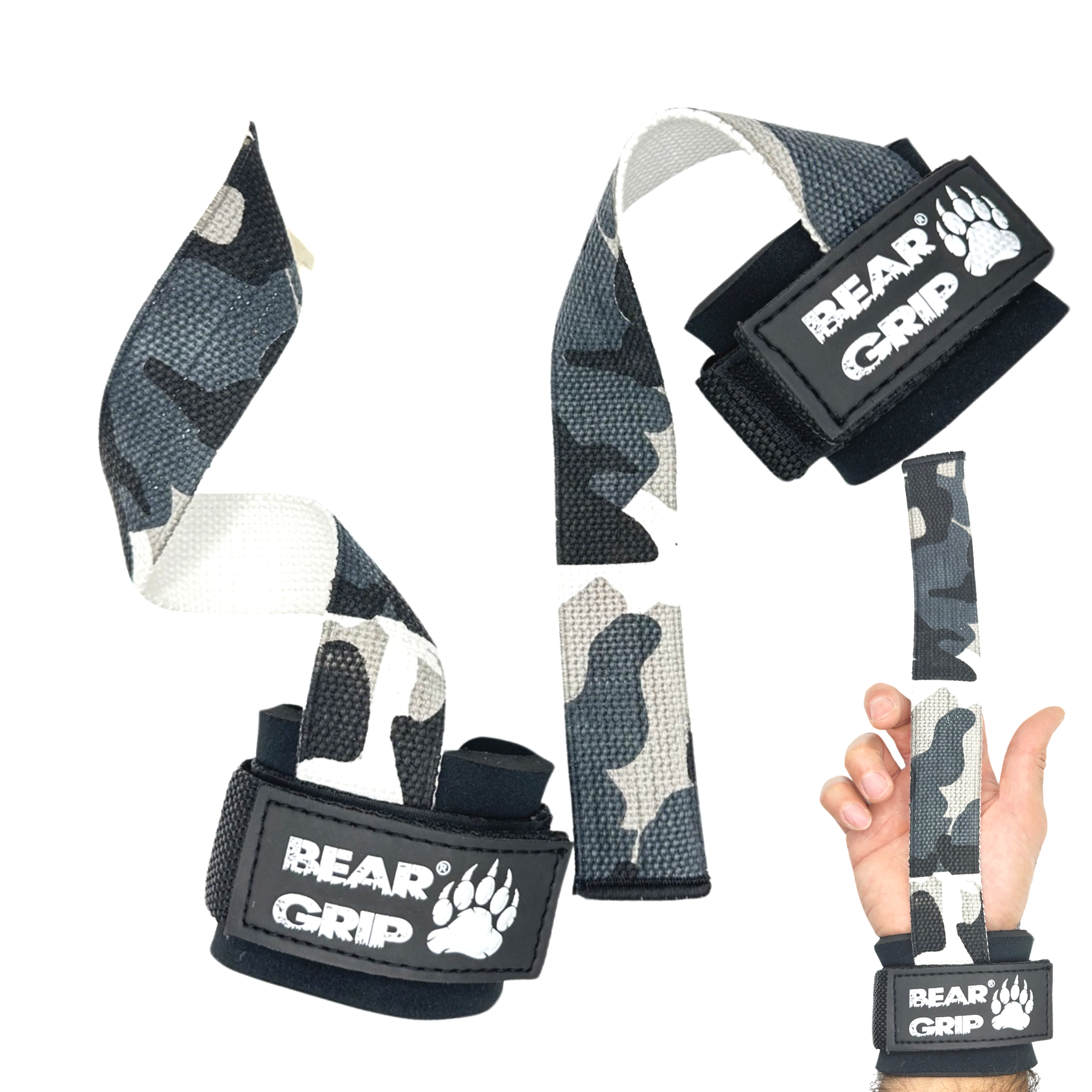 BEAR GRIP Power Straps - Weight lifting Straps
---
Features:
Our New BEAR GRIP Nylon Multi Grip Comfortably Eliminates Grip Fatigue and failure during heavy lifts. Amazing for exercises such as deadlifts and any kind of pulling movement.

Power Straps are made from 100% Heavy Duty thick cotton

Durable neoprene padding for extra comfort so that the material does not dig into your skin

Extended length 21inches for better grip - One size fit all

Provides extra grip and support to your wrist while doing heavy lifts, Ideal for dead lifts, single arm rows, pull ups and various other exercises.

Comfortable neoprene wrist support to reduce any added tension on the wrist
Alternative to weight lifting hooks that is easy to use whereby you simply wrap it around the bar once and you are lock in place
Trusted UK BRAND Being in the fitness industry for over 10 our customers have confidence in our products and service. If there are any issues our customer support are always on standby ready to help
PartNumber: BG-STRAP
Details: How we got our Start BEAR GRIP was established in 2012 and the Founder of Bear Grip has over 20 years of experience in the fitness industry and 10 of those years being a professional personal trainer. Fitness has always been our core passion and helping others achieve their goals with logical and high quality equipment. What makes our products unique? We are a team of fitness experts that test and trial every piece of equipment on ourselves and clients. We make sure every product is premium quality with a logical use.
Model: BG-STRAP