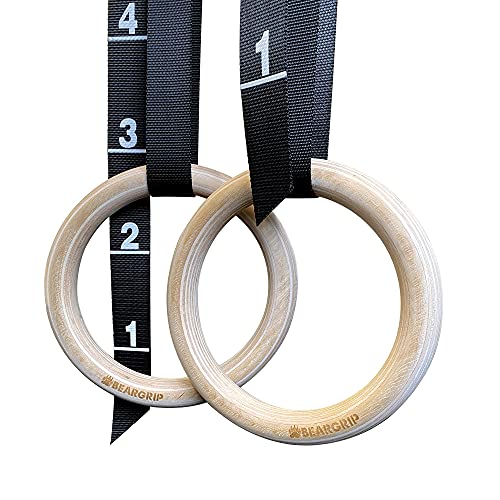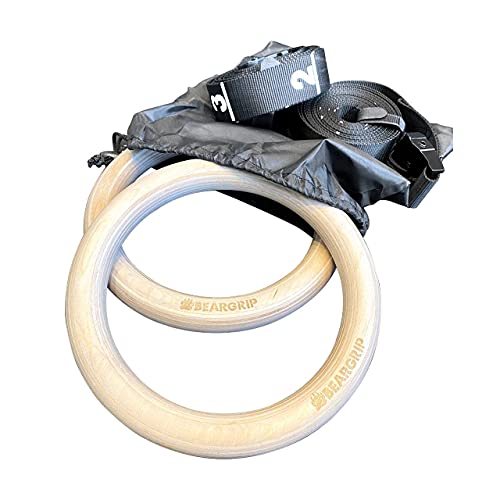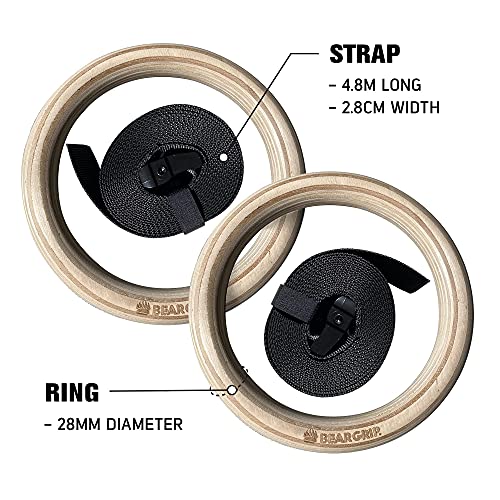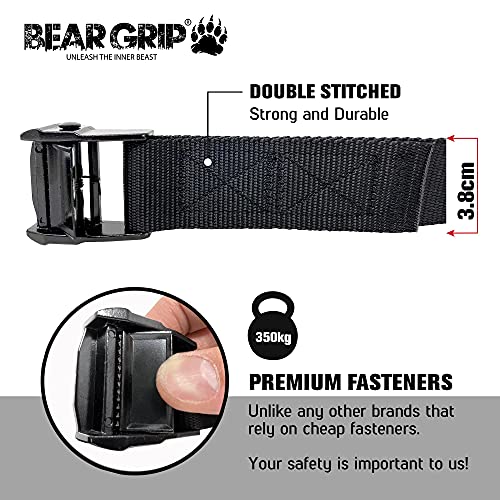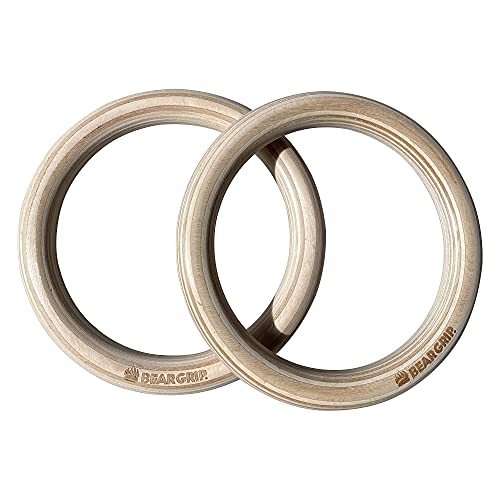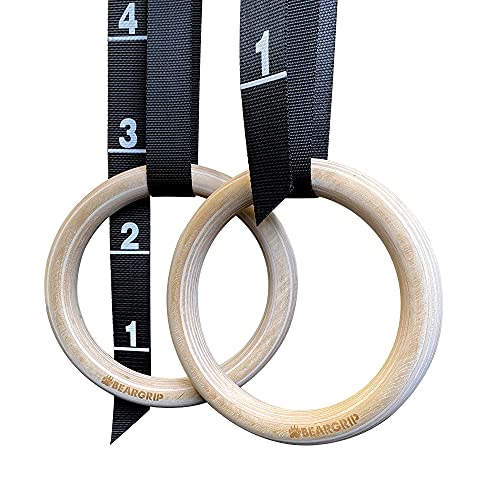 BEAR GRIP - Pull Up Workout Rings
---
Features:
🏋

-HIGH-QUALITY & EXTRA-WIDE SAFETY STRAP - Bear Grip's Gymnastic Rings are made from 100%wood for excellent comfort, grip-ability, maximize load-bearing capacity, and ensure durability. Maximum load: 300kg. Our premium 4.5m long x 3.8cm wide safety strap with handy markings and quick-fasten buckles lets you adjust your gym rings to the desired length in an instant. Simple, synchronous length adjustment of both straps is designed as Quick-fasten buckles for seamless adjustability.

🤾

VERSATILE AND PORTABLE -Our Gymnastic rings can be mounted anywhere, it doesn't matter whether you are in an urban area or in an outside park. Simply adjust the ring straps to your preferred height then you can execute your workout and modify it for push and pull exercises.

🏋

STABILISATION AND TRAINING TRANSFERENCE- The unstable nature of the rings adds a new level of complexity to movement. A ring push-up, for example, will allow you to explore a more versatile range of motion as opposed to what you'd get in a fixed hand position. It also improves your performance in many sports and even regular resistance training. As well as improving shoulder mobility and strength via ring training can drastically improve your overhead position.

🤾

REDUCE INJURIES AND INFLAMMATION- Workout Gymnastic rings will stimulate the natural movement pattern of your body. This will allow less stress on your shoulder, elbows, and wrists. Exercises through natural movement patterns will reduce the stress on tendons and ligaments compared to fixated bars. Most ring workouts are compound movements that translate into the usage of multiple muscle groups and joints.

🏋

INCREASE MOBILITY AND HYPERTROPHY OF MUSCLES- Gymnastic Rings requires more energy from your muscles, requires control and time under pressure developing of your chest, back, arm, and core muscles. Incorporating ring workouts and exercises will give you a different type of stress stimulant on your muscle which results in a stimulus for hypertrophy of your muscles. Gymnastic rings increases the mobility of your shoulders through the whole range of motion while staying in control.