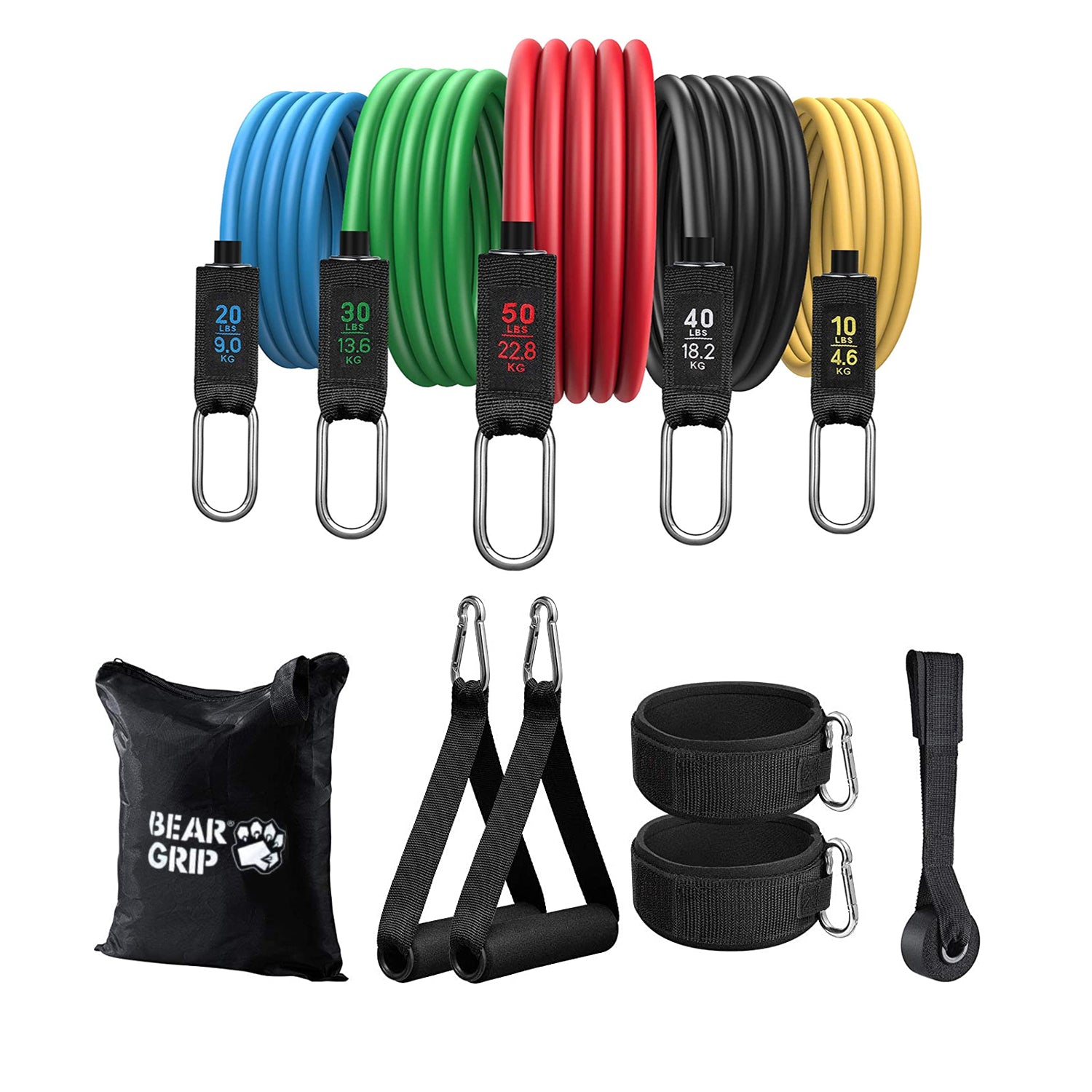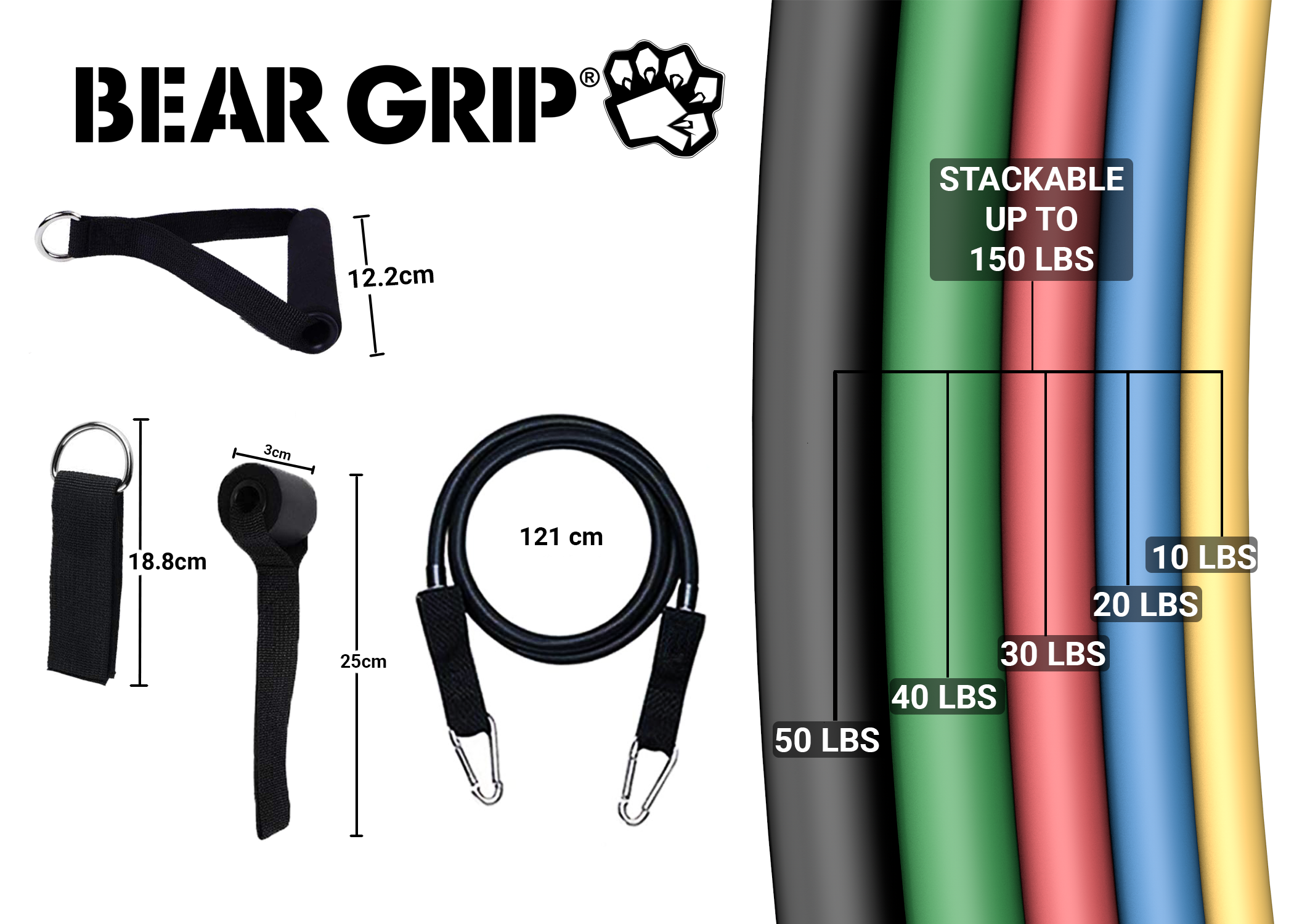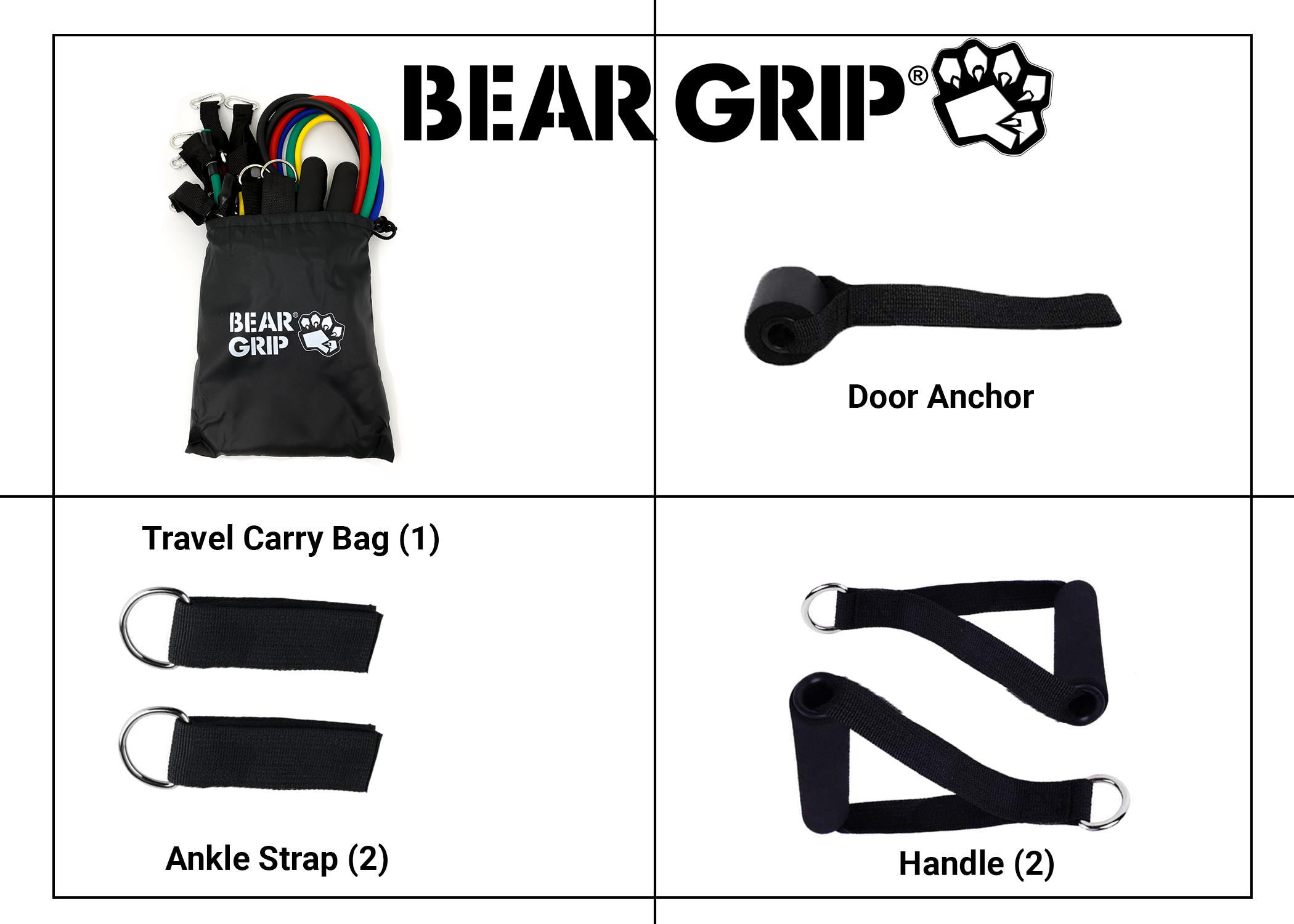 BEAR GRIP - 11 Pcs Resistance Bands Set Home Workout Kit
---
BEAR GRIP - 11 Pcs Resistance Bands Set Home Workout Kit Exercise Bands with Handles, Ankle Straps, Door Anchor and Free Bag
11 Resistance Band Set - includes 5 different coloured tubes, 2 Comfortable Handles, 1 Door Anchor, 2 Ankle Straps, and Carry Bag.

SATISFACTION: meet your different exercise stages needs on your chest, back, hips, abdomen, shoulders, limbs, and so on. Accompany you to complete the transformation from elementary to advanced.

RESISTANCE LEVELS: blue (20 lbs), green (30 lbs), red (50 lbs), black (40 lbs), yellow (10 lbs) in different combinations for beginners or experts, men, and women.
COMFORTABLE AND DURABLE: Our resistance bands set uses premium quality, durable, and highly elastic. It prevents from snapping and deforming after using for over a thousand times. The high-quality material used by the ankle strap ensures greater comfort. Reinforced buckles and door anchors making it perfect for your personal training.
TIME AND MONEY WISE: No more expensive bands with these you are all set. Exercise bands can be used alone, or stack used together, portable to your convenience.
HIGH-QUALITY MATERIALS TO ENSURE MAXIMUM LIFE  AND SAFETY:  The anti-snap bands are made of high quality with high elasticity and aging resistance for your safety and training needs.
100% Premium Durable Latex Tubes providing a strong wear resistance and perfect elasticity, Steel metal buckle for a stronghold, and comfortable non-slip handles.