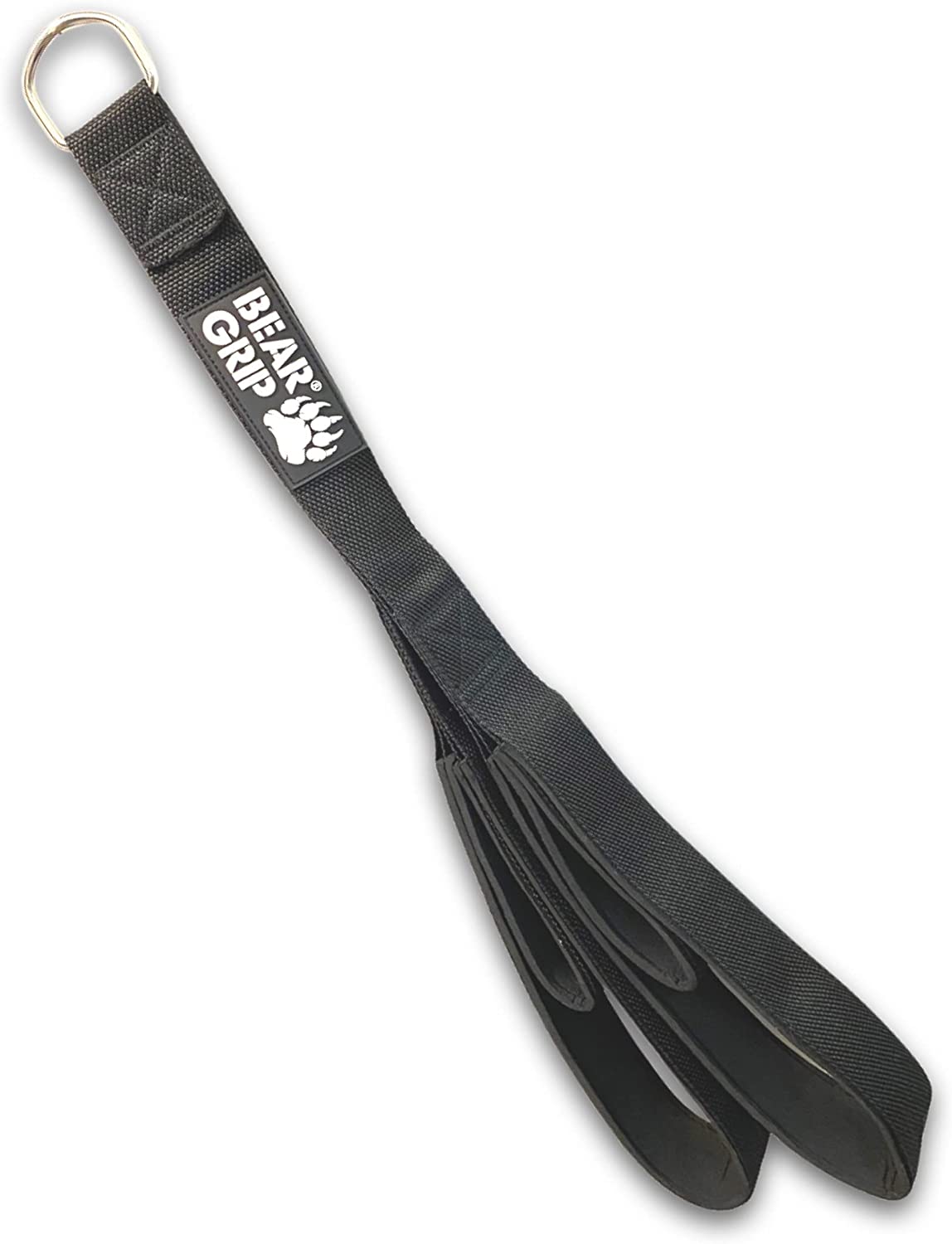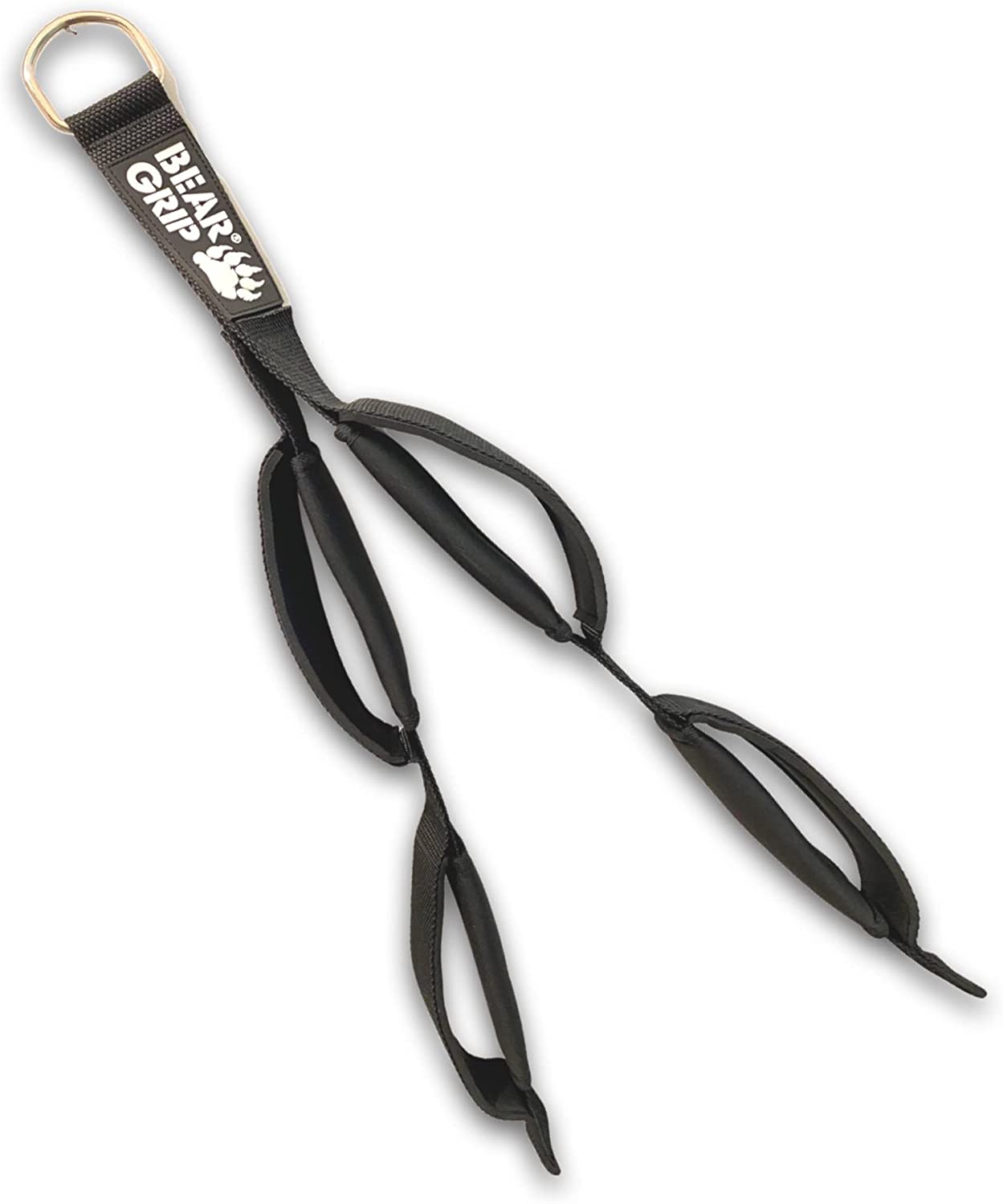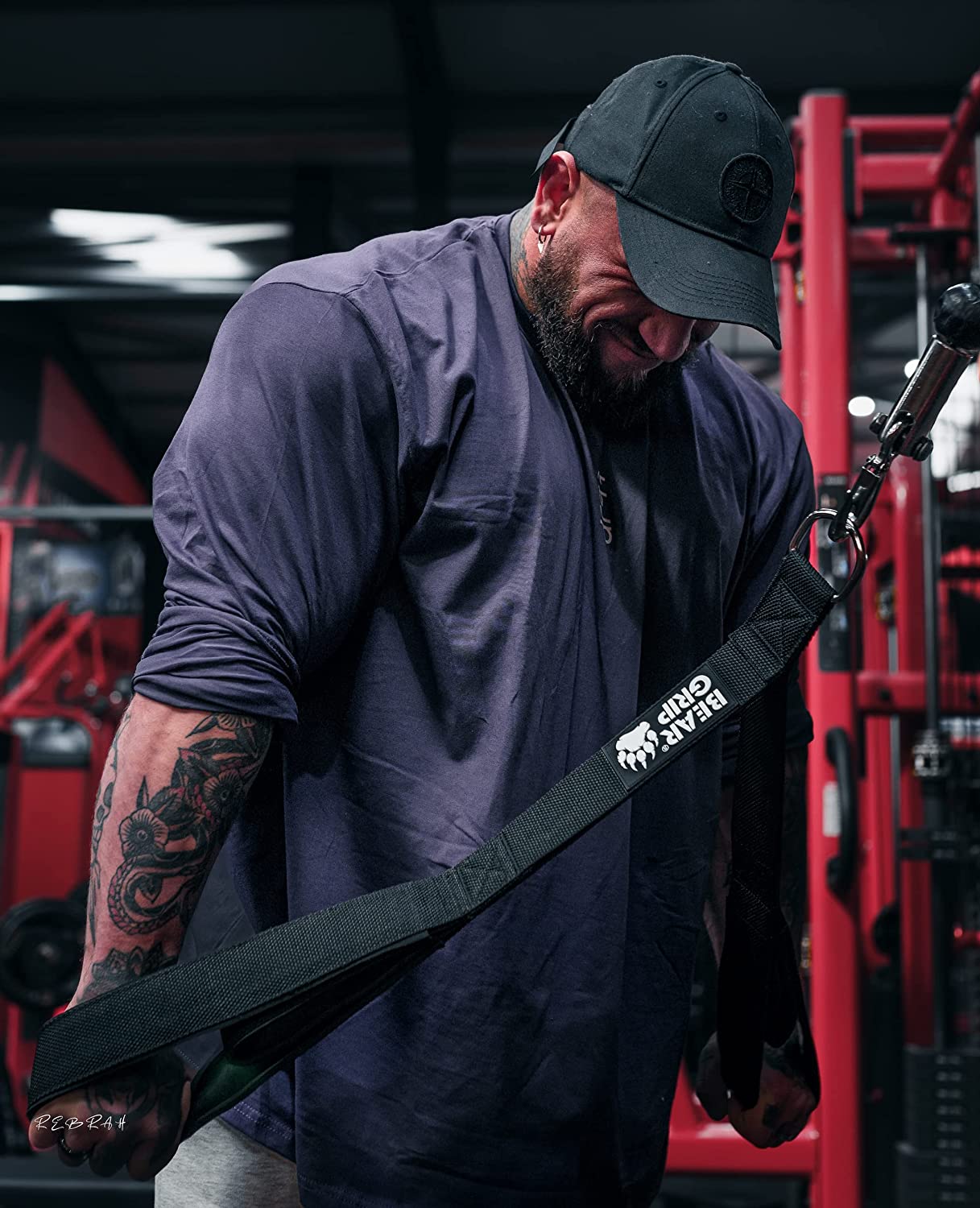 BEAR GRIP - Tricep Rope attachment Strap, Cable Pulls, Tricep Extension Workouts
---
BEAR GRIP - Tricep Rope attachment Strap, Cable Pulls, Tricep Extension Workouts
TWO NEW DESIGN new heavy-duty product to replace a typical tricep pull-down rope. We found the normal ropes being either too short or awkward when holding during certain exercises (i.e upper back high face pulls and many more cable attachment exercises) preventing range movement and a comfortable execution
TWO HAND POSITIONS LOOPS which tailor for bodies of all sizes, so you won't need to buy two tricep ropes as our straps cover this aspect.
INCREASE RANGE OF MOVEMENT with the extra length and versatile handle loops to comfortably execute exercises such as upper back face pulls, Cable Lat Pushdowns, wide tricep pulldowns with opened up shoulders, and many more.
ISOLATE INTENDED MUSCLES Due to our handles not being too thick you can also get a comfortable contraction without worrying too much about hand fatigue from constantly holding the rope.
REDUCE INJURIES Our straps have soft neoprene lining for a comfortable grip and are designed so that you do not even have to hold it at all for certain exercises, so this can also be a useful tool for reducing the stress around the hands, wrist and elbow.